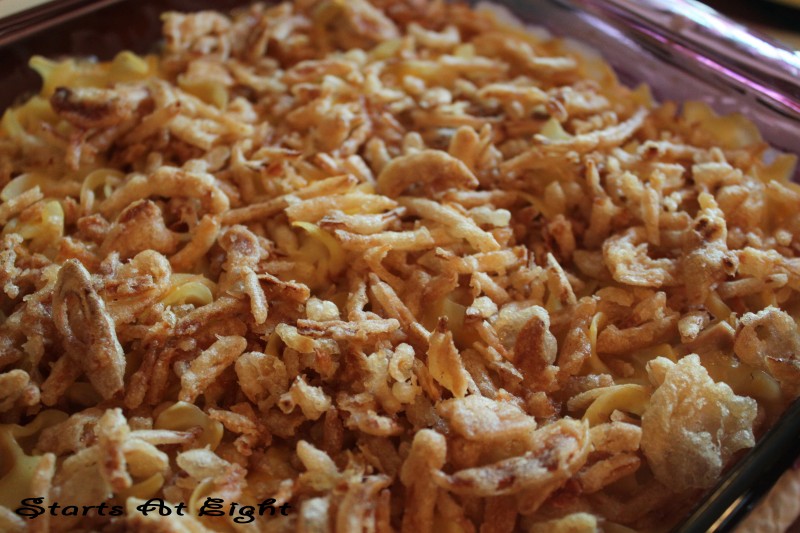 Tuna Casserole
Servings: Makes one 13×9 casserole dish (approx 12- 2 cup servings)
Ingredients:
3 cups cooked egg noodles
2 cans tuna (drained)
2 cans cream of chicken soup
2 soup cans of milk
1 cup shredded cheddar cheese
1 1/2 cups French Fried Onions
*could add desired amount of peas, green beans, etc. to mix
Directions:
1. Preheat oven to 350 degrees and boil noodles.
2. Empty cans of tuna into a large mixing bowl, breaking it apart with a fork.
3. Add soup, milk, and cheese. Mix together completely.
4. Spread cooked noodles across the bottom of an ungreased casserole dish. Pour mixing bowl mixture over the noodles and gently stir together.
5. Bake uncovered 20-25 minutes. Then add onions for an additional 5 minutes.