Monday: Today was somewhat uneventful. Given that we had a busy week ahead of us we used the morning to get some work done and then headed out for the kids music lessons.
Tuesday: We are continuing with our Africa studies. This week we learned a few words in Swahili, and we have some more fun ones to challenge us next week. You can find some free printables using the book Masai and I from HomeschoolShare.com. Can you match up the following Swahili words to their English counterparts?
English Words
Swahili Words
mother
alamsiki
father
mzaa
sister
jambo
brother
abu
tree
mtani
sky
dada
friend
anga
hello
ahi
good bye
mti
It is important to note how vowels are pronounced in Swahili:
English
Swahili Words
a
ah!
e
say
i
be
o
ho!
u
too
The Swahili answers in order are (mzaa, abu, dada, ahi, mti, anga, mtani, jambo, alamsiki)
I also encouraged the kids to try the GeoPuzzle for Africa. It was interesting to hear Jayden already finding landmarks they had been mapping in Africa and putting those puzzles pieces in the general area where he remembered them to belong.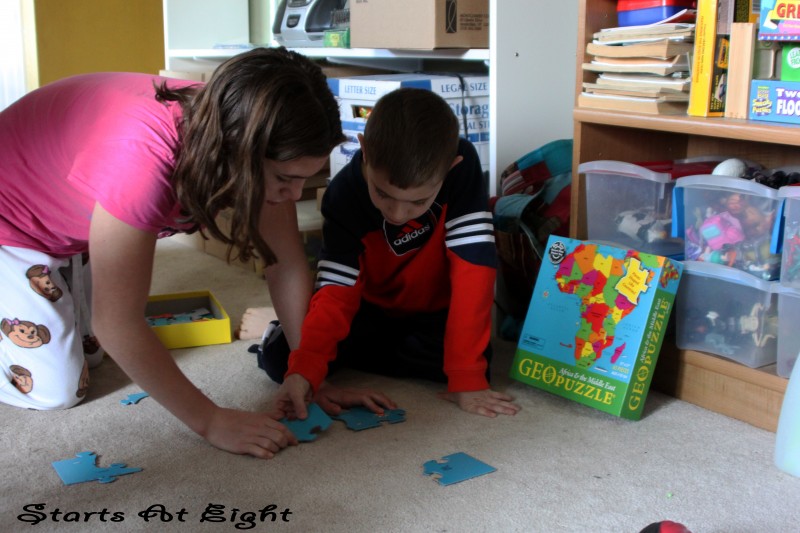 Wednesday: Happy 48th Wedding Anniversary to my parents! The kids and I spent a good chunk of the morning creating a special card for them. It started with my idea to cut a large number 48 out of poster board, and turned into a cool shape with photos and a poem!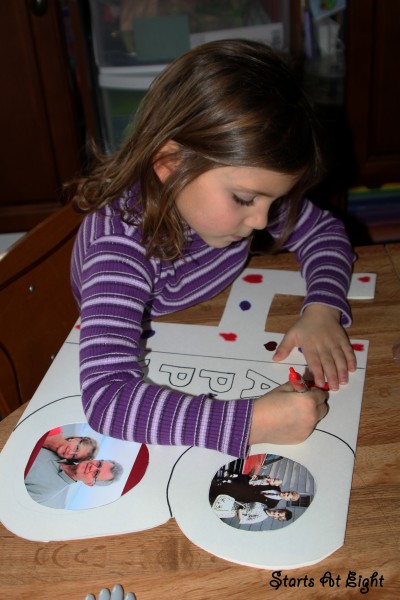 Ava also spent time this week catching up her Calendar Book. We read about January, and filled out the page for January to add to her book, including things like New Year's Day, Martin Luther King Jr. Day and the Chinese New Year (we did not learn about or celebrate this event this year and she asked if we could do so next year). We also took books out of the library about days, weeks, months, and years. She often is asking how long something is, and is that a long time. My hope is to help give her more of a concept of the passing of time.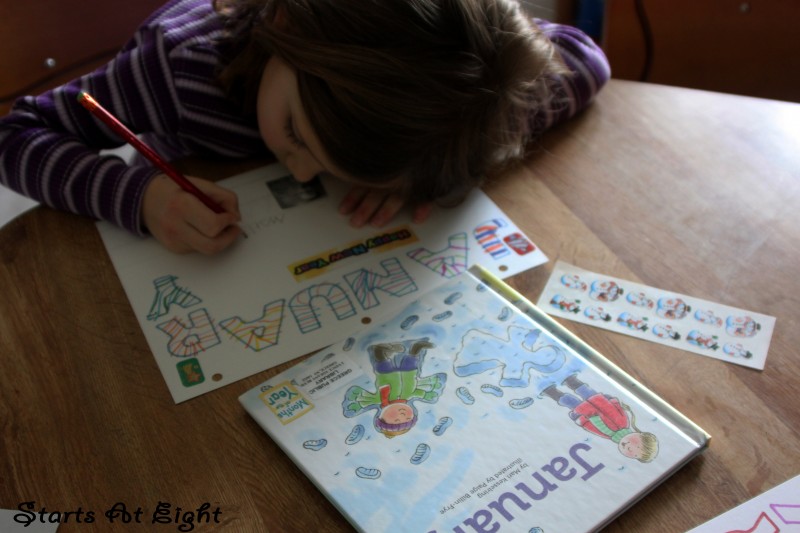 This was a busy science week. We are still using R.E.A.L Chemistry from Pandia Press. I love the easy way it is organized. This is our first look into chemistry and I appreciate it's easy format of covering the basics without getting too involved. Each week includes a short reading, as well as a science experiment. The kids really enjoyed this one involving capillary action.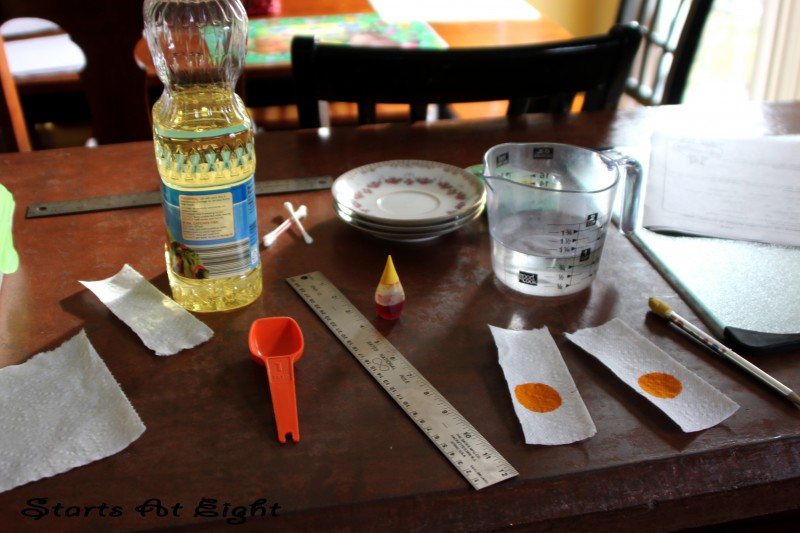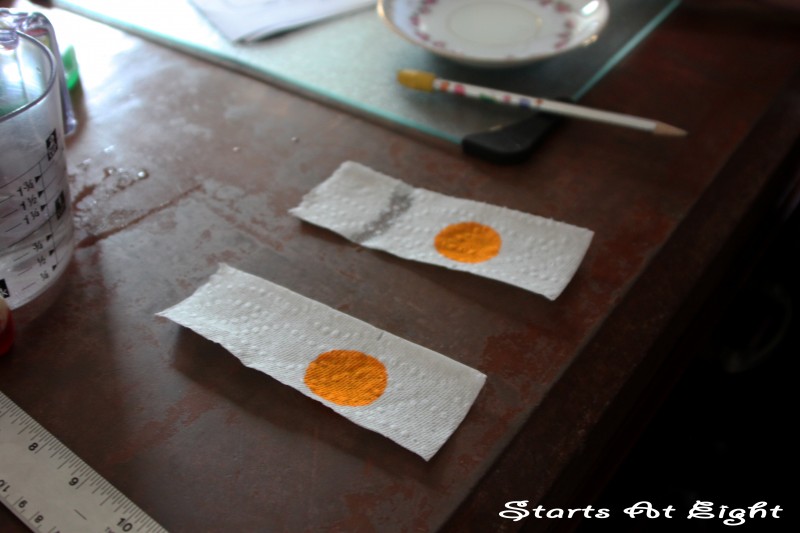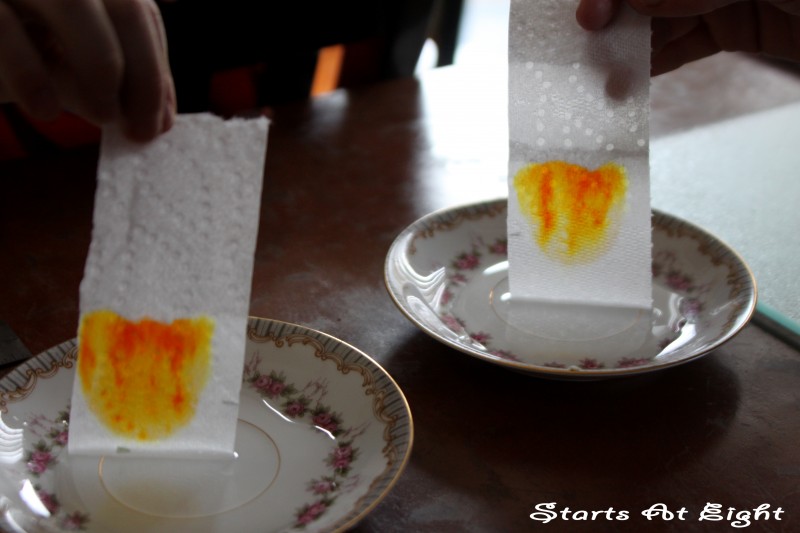 Since oil & water do not "play nice" the water does not travel up the paper towel in which we put a line of oil across it!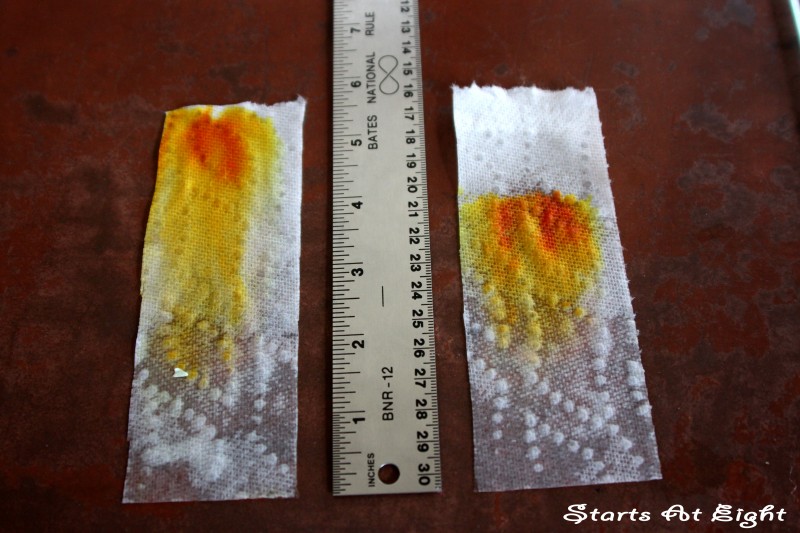 Thursday: Ava had her Daisy Girl Scout Valentine's Day party, as well as a small awards ceremony. Over this past weekend we made Cupid's Arrow Valentine's that she was very excited to give out to her friends! The girls were even treated to some fantastic cupcakes made by one of the mothers!