As most of you know I am always looking to add art into our homeschool. My goal has been to engage the kids in at least one art project per month. This month I have had the opportunity to review and use A Simple Start in Christmas Chalk Pastels from Southern Hodgepodge.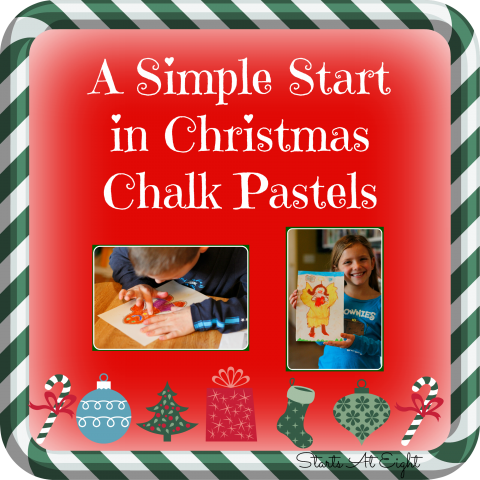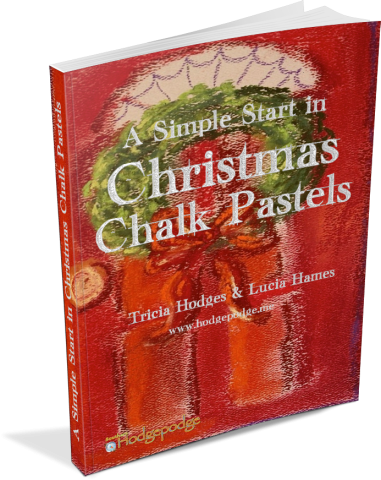 Using the Christmas Chalk Pastels book is super easy. Just grab your kids, the book, some paper and a box of chalk pastels. Since it is an ebook I chose to let the kids each pick out their own project and printed those out for them. That way they each child had their directions and sample project easily accessible to them.
I was pleasantly surprised at how engaged and excited they each were about their own projects. Ava (7) chose the angel which was more complex than Jayden's (11) gingerbread man. That is another great feature of this book – there are both easier and more complex drawings to tackle, allowing you to use it with a wide age range of children.
We started out using an outline color to create the primary shapes.
[Note that on this day and doing this project we actually used oil pastels.  Our kids enjoy working with either but we have a larger variety of colors in oil pastel so they chose to work with them instead of our chalk pastels.]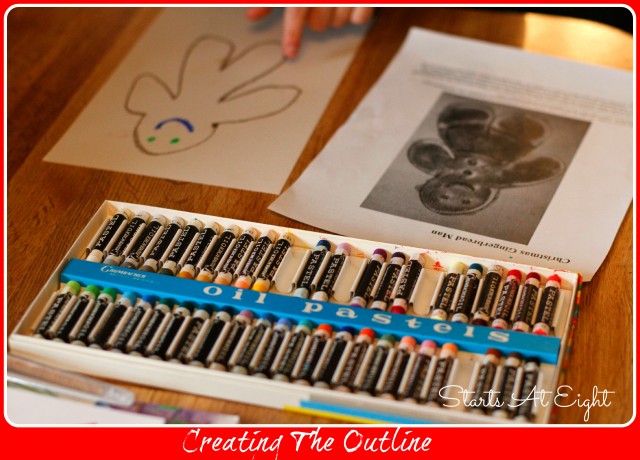 Then we started adding in colored details to our pictures.  The kids had to be careful to keep their hands off their papers so they did not smudge colors where they didn't want to.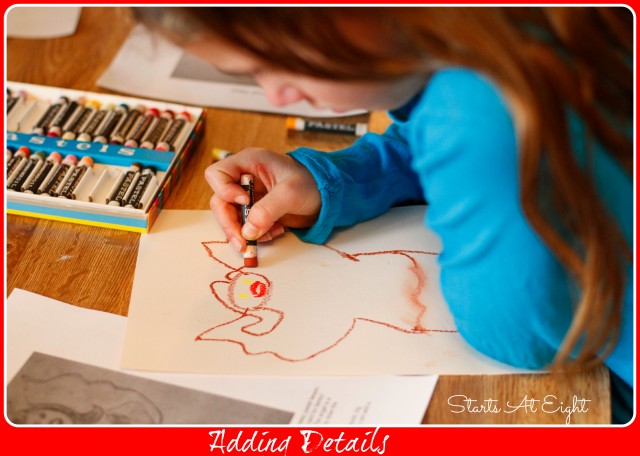 Then to finish our projects we did some smudging and blending of the pastels to create a more smooth and finished look.  After doing this Ava also took some time to add feet and background details to her angel project.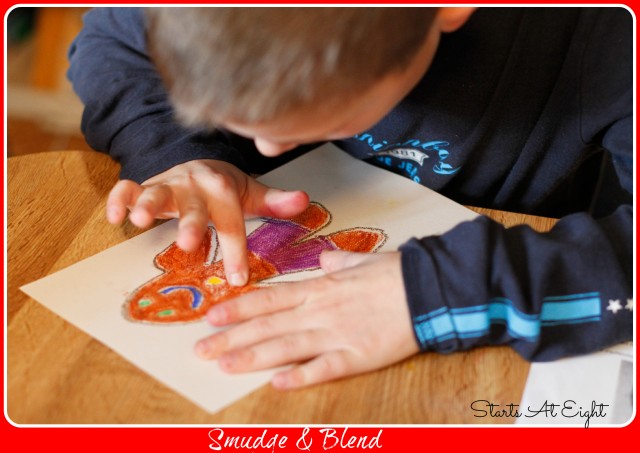 These are their finished Christmas Chalk Pastels Projects.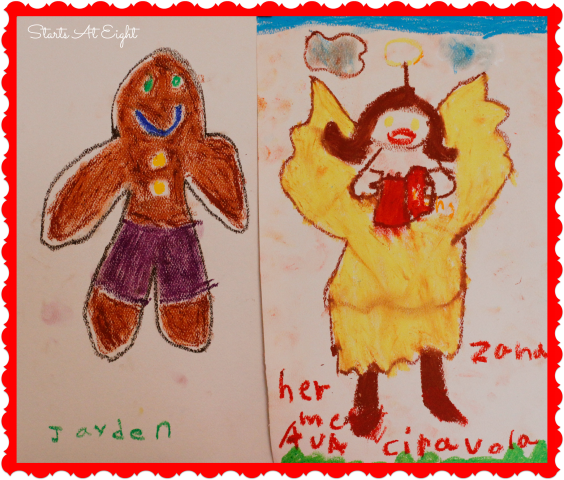 You can also check out this video of creating a chalk pastel wreath:
See some of our other art projects: