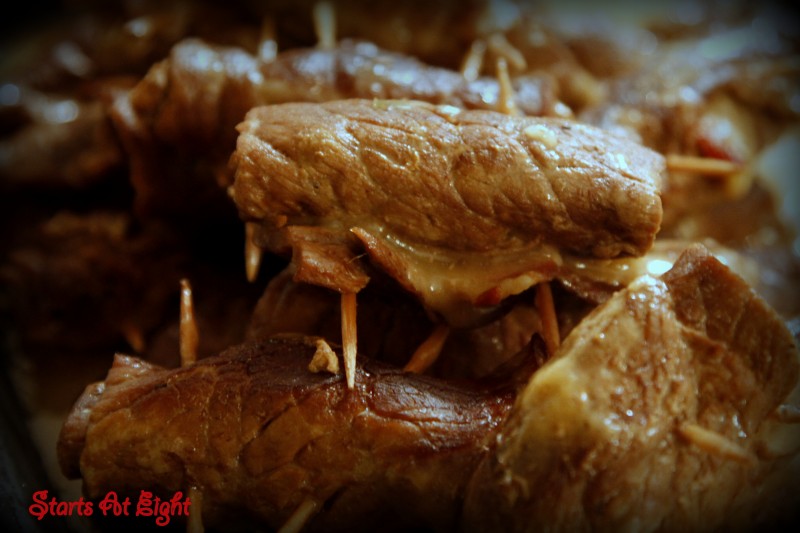 Ingredients:
beef top round sliced thin (then cut in half)
mustard
bacon
dill relish
Nature's Seasoning
bay leaves
garlic powder
olive oil
flour
water
toothpicks
Directions:
On each piece of meat, spread a thin layer of mustard, sprinkle Nature's Seasoning and place half a strip of uncooked bacon on it.
Next, place one teaspoon of dill relish in the center.
Then roll up each piece of meat and place two toothpicks in to hold it together while cooking.
Cover the bottom of the pan (we use an electric frying pan) with a thin layer of olive oil and brown meat on both sides.
Once the meat is browned,  cover the meat with water and put the lid on. Simmer until meat is tender, approximately two hours.
Remove meat, leaving all the liquid in the pan and add in a few bay leaves (4-5) along with some garlic powder.  Make up a mixture of flour and cold water to thicken for gravy.