Do you have a child entering high school? Have you started thinking about college prep? Does your child know how to prepare for the SAT?
The SAT can be an important piece of college entrance. Preparation can and should begin in 9th grade. Read on to find out all about the SAT test and how to prepare for it.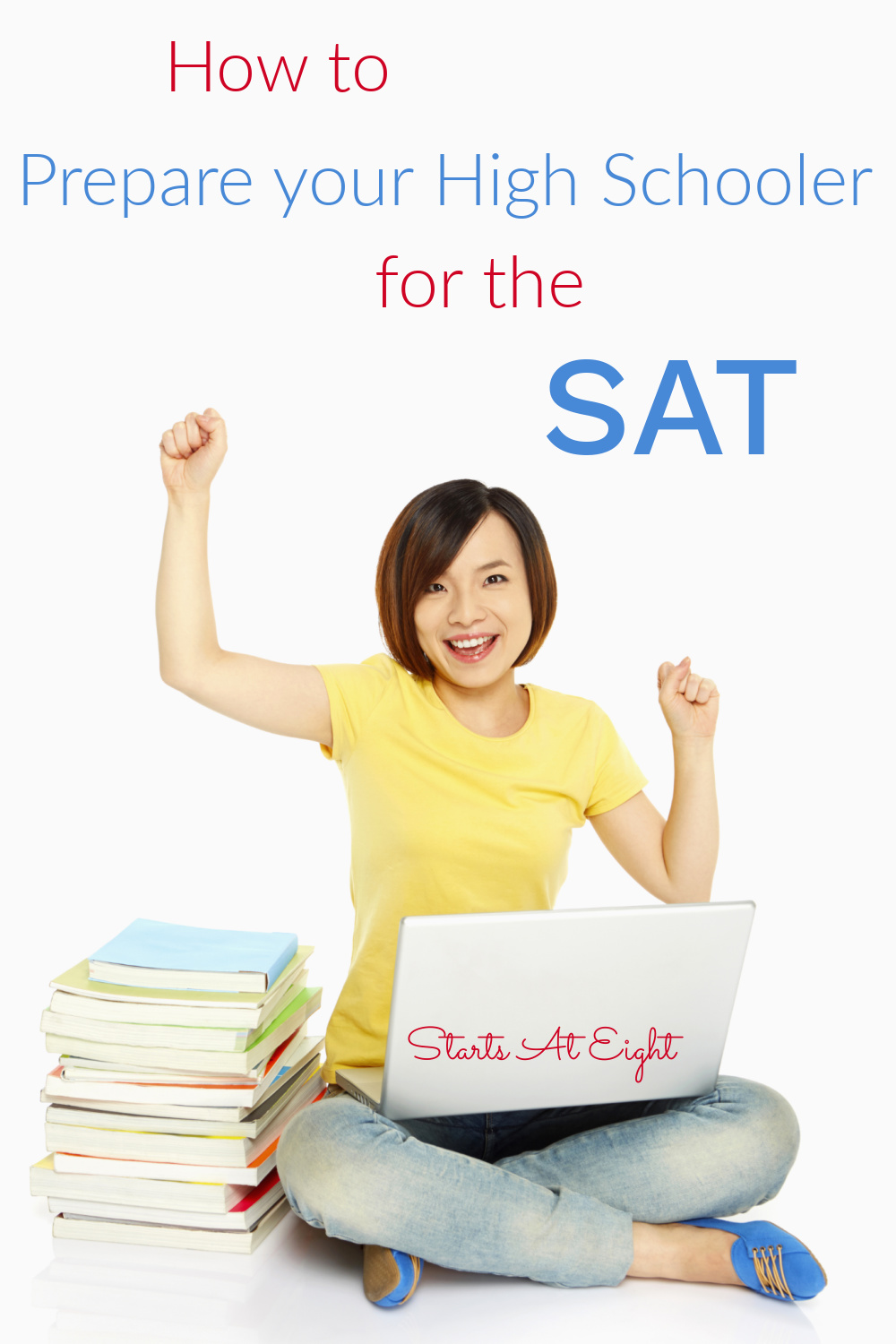 New in 2021
As of 2021, the College Board made two immediate changes that affect high school testing.

1. The College Board will no longer offer SAT Subject Tests.
2. The College Board will no longer offer the essay portion of the SAT Test. 
How to Prepare for the SAT Test
Junior year rolls around and with it comes the excitement for the future—and the dread of standardized tests. Standardized tests like the SAT are important, not just for college admissions, but to increase scholarships and financial aid students receive, minimizing future college debt. 
But how do you prepare your student for an intimidating but important test like the SAT?
What is the SAT?
The SAT is a standardized test created by the College Board. It's typically taken by juniors and seniors and used for college admissions and scholarship awards.
The score of the test ranges from 400 to 1600.

It consists of four sections: a Reading section, a Writing & Language section (English) and two Math sections.

The test takes approximately 180 minutes, not including breaks. 

The first Math section does not allow students to use a calculator while the second section does. Because of the two Math sections, math accounts for half of the score on the SAT. 
Registering for the SAT
To register for the SAT, head to www.collegeboard.org. It costs $52 to take the SAT or $68 if you also want to register for the Writing portion of the test.
The SAT test is typically offered seven times a year in March, May, June, August, October, November, and December. Test centers can be found on the SAT website, and you can search by state and test date. 
The high school code for homeschoolers to register for the SAT is 970000.
Students need to bring a photo ID as well as their admission ticket on test day. You can use a driver's license, passport, or other government-issued photo ID. If your student doesn't have any of these IDs, the SAT offers alternative methods to prove their identity. 
The SAT does offer fee waivers for eligible students. Homeschoolers must contact a local high school counselor and provide proof of eligibility to request a fee waiver.
When Should you Take the SAT?
Having your students to take the PSAT can be a good introduction to the format and content of the SAT. This test can be taken during sophomore or junior year of high school.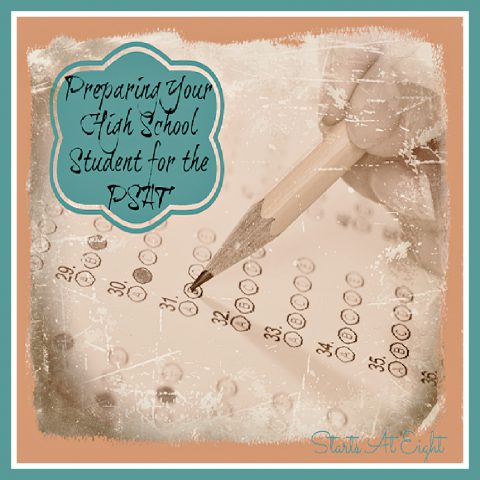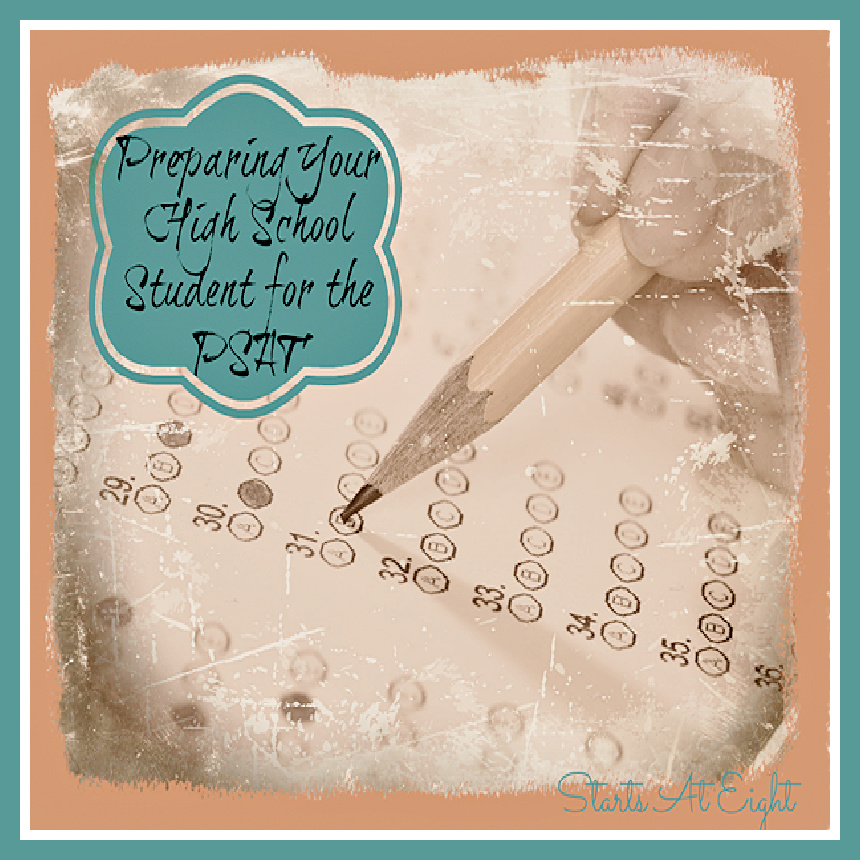 Students may only qualify for the National Merit Scholarship Program by testing during their junior year. To sign up, reach out to local high schools to see when they offer the test and if they have space to accommodate homeschooled students. Make sure you reach out a few months before the test date so the school can prepare and order the correct number of tests. 
After taking the PSAT, it's best for students to take the SAT at least four times. No one gets their best score the first (or even second) time. This usually means taking the test twice junior year and twice senior fall. This increases the chances of your student scoring their best score and increasing potential scholarships and financial aid! 
Tips to Prepare for the SAT
Now that you know the basics of the SAT, what should you do to prepare for the test? Two words: preparation and practice. 
Effective Preparation
There are a number of resources out there to help your student improve their SAT score. They range from free tools to personalized tutoring. Find a program that works for your student and keep to the schedule! And remember, more information isn't always the solution. It's better to find a structured program that gives you a schedule rather than an open-ended platform with an endless number of videos to watch. 
Consistent Practice
One of the best ways to prepare for the SAT is by practicing. When you take the test (even just practice tests at the beginning), you learn how to manage your time and energy. Use actual SAT practice tests to learn the format of the questions and to see how you can improve your score. 
However, even practice tests can't fully prepare you for the actual test. That's why it's important to take the SAT test multiple times. Remember, if you can, to take it four times: twice your junior year and twice your senior fall. This truly helps you earn your best possible score!
SAT Prep Resources

The OnToCollege SAT Prep Course includes:
10 on-demand video sessions
2 hours of one-on-one tutoring (if a friend enrolls, share your hours and receive four hours of tutoring)
3 practice SAT tests with detailed solution videos for each question
Additional math, grammar, and reading prep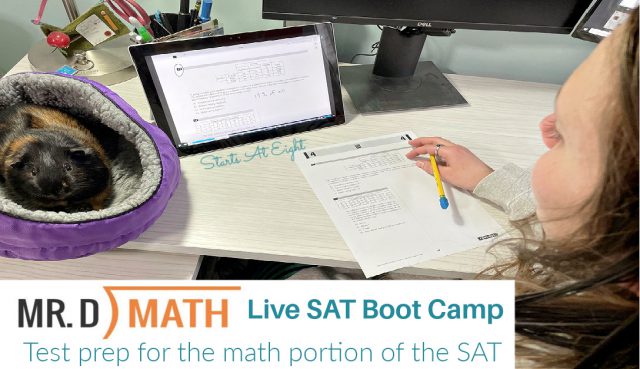 This program also prepares students for the PSAT.
Each SAT Math Bootcamp meets once a week for 6 weeks.
Each program is timed to end just a few days before an SAT Test Date.
Sessions are taught by trained Mr. D staff via the online "virtual classroom," so students can participate from anywhere!
Students will also have access to recordings of each session.
Ready for the SAT test? Remember to prepare and practice so your student can achieve the best score! 
More on the SAT