We have all heard about the "NEW" SAT and how things have changed a bit since the last time they updated it. But what exactly does that mean and how will the new SAT essay be different?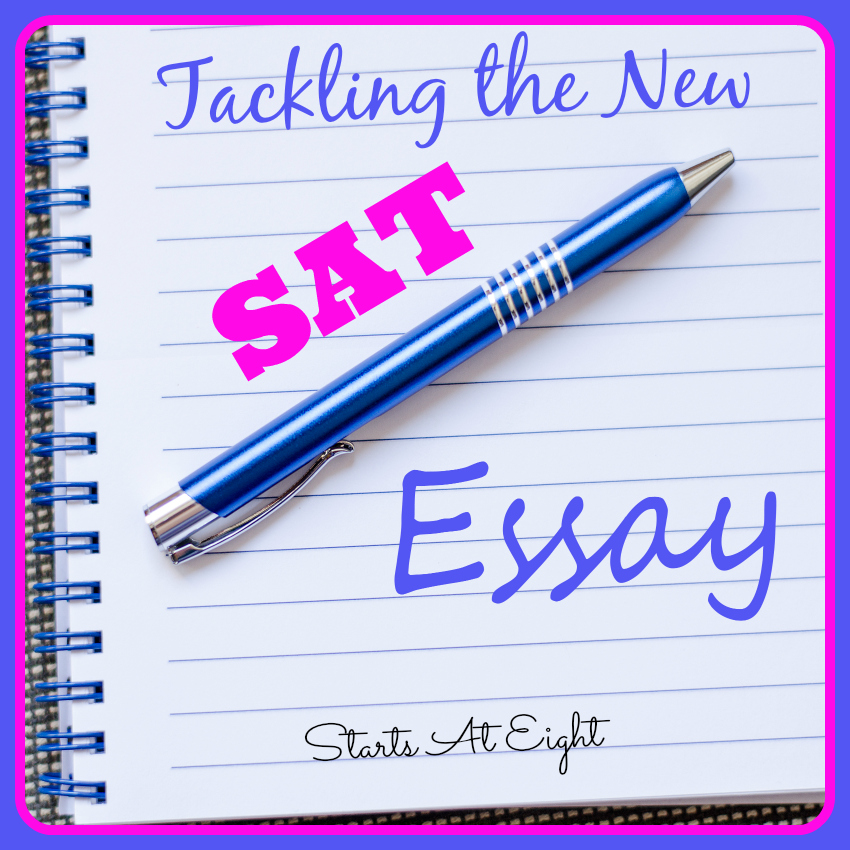 I will readily admit that one of the reasons I was so eager to make the transition from public school teacher to homeschooler is because of a hatred for standardized testing.
I am a strong believer that real writing takes a while and that the best way for students to understand and appreciate writing and literature from the inside out is by completing creative writing exercises that they actually enjoy.  All of these things need space, and they cannot be truly measured with any kind of multiple choice questions.  
And yet, I also have to admit that I really appreciate a lot of the changes that have been made to the new SAT Essay.  Yes, when I hear the term "Suite of Assessment" it makes me cringe—they so clearly want you to spend more more more on their tests.  But I do also believe that the changes to the test make it much more of an assessment of skills and much less of an assessment of good guessing.
You can find out more about the changes to the SAT below: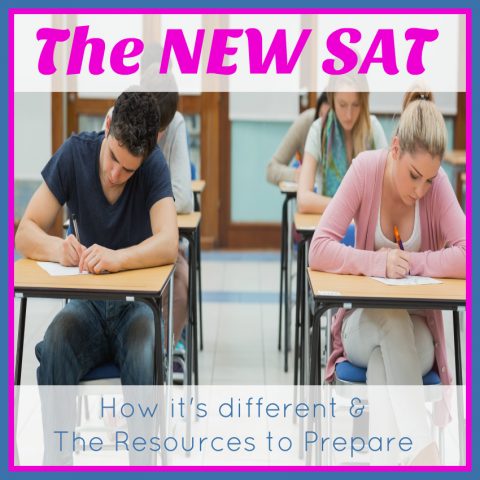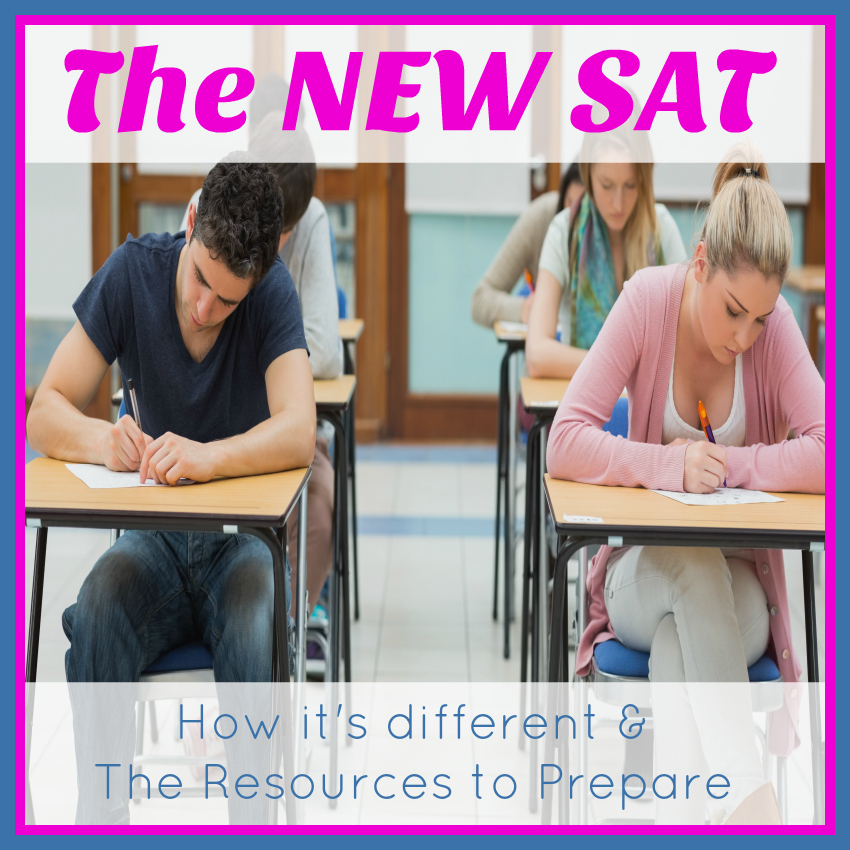 In my nineteen years of dealing with these tests, I have observed two kinds of students who take the SAT; I'll call them the aggressive guesser and the I-don't-care-how-long-it-takes perfectionist.  Obviously, most students have a little of both, but most fall more heavily into one category than the other.
The SAT used to favor the aggressive guessers—the kids who could listen to a friend's summary of a book when they hadn't read the book themselves and then score better than their friend on the quiz.  These kids are practiced at doing well with little information and at guessing a lot.  On the other hand, the kids who take as long as they need, who ask great questions, who get extra help and seek out the assistance they need and don't care how long it takes them to do a good job— those kids will never do well on a timed test (though I do think they will excel in college and in life).  
I think that the new test will do a better job showing what the second kind of student has achieved.
The New SAT Essay
The old essay was a pure argument essay, in which students would take a stand on a topic and then prove their point using evidence.  They could write about anything, from movies to history to science to their neighbor's cat, as long as they structured a convincing argument to prove their point.  It was the idea—one that I have long despised—that writing isn't really about content.
The new SAT essay is now optional, but students who do need it for their college applications will be required to analyze a passage and then write what I call a literary analysis of that passage.  In other words, they have to figure out what it means, what point it is making, and then explain how the author gets that point across to a reader.  They have to show that they can figure out a text and then put those ideas into words.
This isn't exactly a win for the slow perfectionists, but at least it evaluates a skill that they can and should develop.  If they are doing any reading in ELA, history, science, or social studies, and if they are answering thoughtful questions on that reading, then they are half way there.  If they are learning to write about those big ideas, then they should be all set.  Still, it helps to have a little cheat sheet, and this is mine.
Here is my general process for writing a timed essay of this kind:
Read the passage.  Then, choose the pieces that stick out to you as being important.  Students will naturally and easily identify the special portions of a text.  They might not know if a writer is using paradox or personification, but they will know which sentences pop.  (And if you don't believe me, give it a try.  Give them a paragraph and instruct them to underline the phrases or words that seem interesting or important for whatever reason.  Chances are, they will notice exactly the phrases that you wanted them to.)

Instruct them to make a statement about the main idea in the text.  This is a skill that students practice often. They might not get the entire idea, and you might have to pull a little of the meaning out of them, but this is usually something that they can handle.

Have them go back to those passages that they underlined or circled or whatever.  Get them thinking about why they chose them.  What makes them jump out to a reader?  How did the author draw your attention to those pieces?  Why are they different than the rest of the writing?  What do they make you think of or what emotions do they invoke or what images do they create?  This step is trickier, but with a little coaxing students can get it.

Now combine the two parts.  How do the effects of those special sentences help the author create whatever meaning is in the passage?  How do the emotions or ideas that were suggested by those underlined sections get you to understand the main idea that you found at the beginning?

Now to write the essay.  The essay should explain what point the passage makes (this is the thesis statement) and how the author creates that meaning.  Use quotes, explain them, and put all that good analysis to work.
If students have a plan and a way to approach the essay, they will feel much more confident, and ultimately do better on the exam.
Other College Preparation Help
Author Bio:
Christina Gil was a high-school English teacher for sixteen years, but she recently left the classroom to follow a dream and move with her family to an ecovillage in rural Missouri.
She believes that teaching creative writing helps students excel on standardized tests, that deeply analyzing and unpacking a poem is a fabulous way to spend an hour or so, and that Shakespeare is always better with sound effects.
When she is not hauling water to her tiny home, she can be found homeschooling her two kids or meeting with her neighbors about the best way to run their village.