September 11th, 2001 started out as any other day for most of us. Everything changed at 8:45 a.m when a hijacked passenger jet, American Airlines Flight 11 out of Boston, Massachusetts, crashed into the north tower of the World Trade Center. It is a day that forever changed America, and is now known as Patriot day in the United States.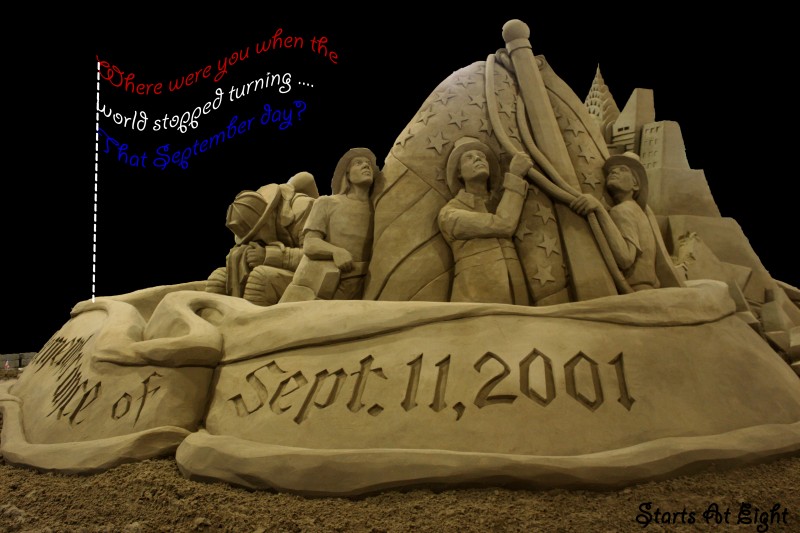 Where were you on September 11th, 2001? I was at home preparing to take my first born to her two year check up. She was my first and only at the time. I stood in the living room watching as the second plane hit.
I was one of those that went into panic mode. I went out and bought TONS of supplies. We had jugs and jugs of water, duct tape, plastic sheeting, extra pantry food, etc. It got so bad that my daughter was having nightmares about the buildings falling.
I finally had to turn it all off, for her sake and mine, and try to move forward. That doesn't mean I will ever forget.
Patriot Day: September 11th Resources
Every year the anniversary comes around the start of a new school year. Every year I spend at least a little time talking about it with my 3 children. On the 10th anniversary we watched all the footage as if it was happening again with our oldest daughter. She cried. She has faint memories from that time when she was two.
As we approach Patriot Day this year I am gathering resources and working with my younger two (currently ages 14 and 11). This will be the first time I show them the actual footage from that day.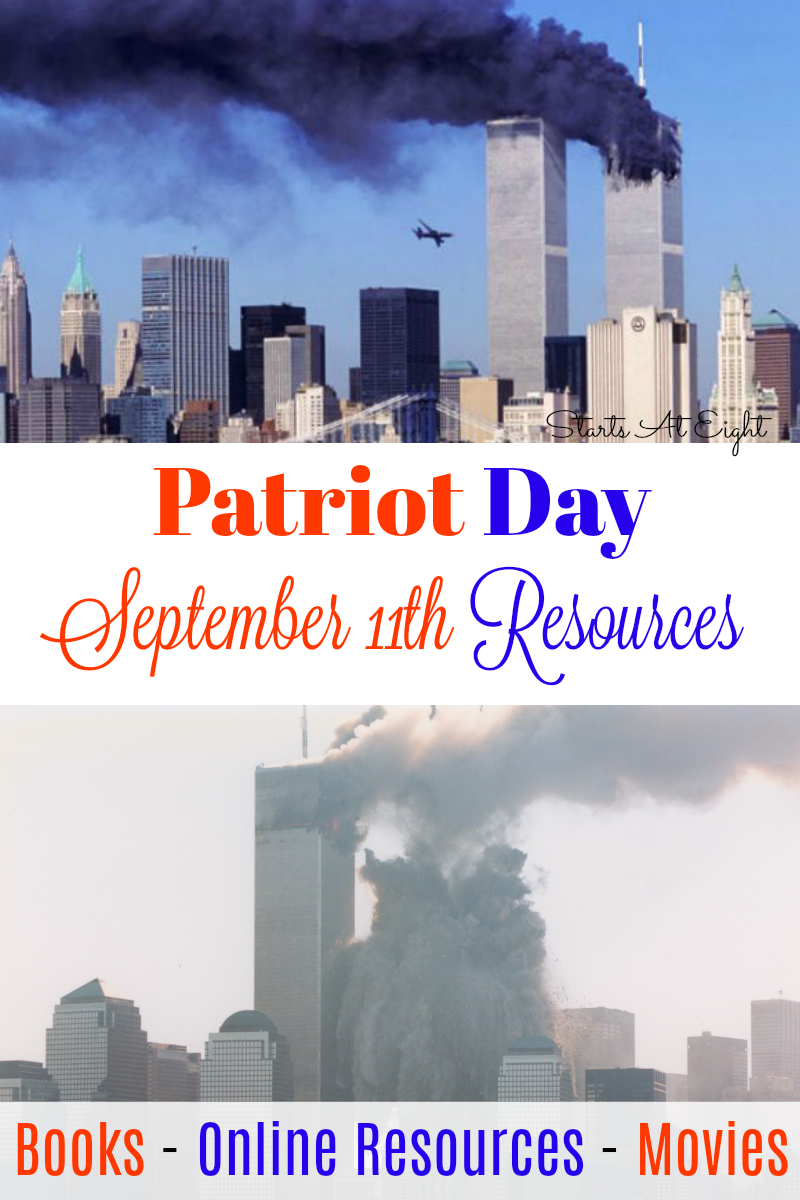 Online Resources
Computer Simulation of How the Towers Fell
September 11 Attacks Webquest – This 6 page document contains a webquest and teachers key related to the basics of the September 11 attacks in America. It contains 25 questions from the history.com website.
September 11th Power Point with Student Handout – "This September 11 33 slide PowerPoint Presentation centers on the major events, themes and history of the attacks of September 11. The PowerPoint includes vibrant images, transitions and animations that will liven up your discussion and lesson on September 11. This presentation makes a great introduction or review for a September 11 unit of study!"
9/11 Memorial & Museum – A tribute of remembrance and honor. Occupying eight of the 16 acres at the World Trade Center, the 9/11 Memorial and Museum are tributes to the past and a place of hope for the future.
Book a Virtual Field Trip – You can book your Virtual Museum School Tour (Grades 3–5) or Virtual Museum School Tour (Grades 6–12) using this online portal. The portal allows you to view available dates and times and select tours for groups up to 100 students and teachers participating at the same time.
Printables
September 11th Interactive Timeline Activity – This activity is meant to be an independent activity for students in grades 4-8. Use the timeline to go through and discuss the events of September 11th. Then complete this activity using the timeline. You might consider it a scavenger hunt of sorts, as students must interact with the timeline and information to find each text-based answer.
Patriot Day FREE Printable Mini Book – (PreK – 2nd) This printable booklet simply lays out what Patriot Day is, why we celebrate it and how kids, and all Americans, can celebrate this day of remembrance on 9/11. The simplicity allows for as much discussion as you feel is necessary for you and your child.
Patriot Day Lapbook – (1st-4th) This Lap Book has differentiated levels based on your teaching time constraints and/or ability level for your students.
Notebooking Pages – Tons of FREE notebooking pages
Hands-On Unit September, 11th – (5th-8th) This pack includes an 8-day Planning Guide, Related Reading List, 21 Hands-On Activities, 10-page Research Guide, and Answer Key about the attack on the World Trade Centers, attack on the Pentagon, crash in Pennsylvania, timeline, history of the World Trade Center, the men behind the attacks, the disaster site, and more.
Coloring Pages – FREE Coloring pages
Books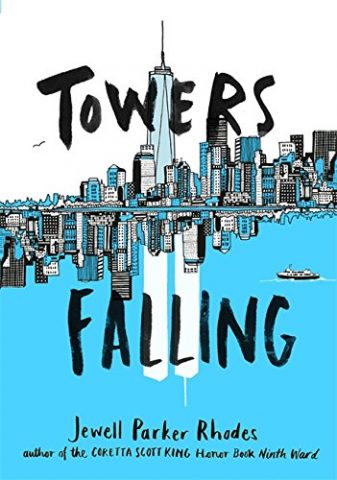 Award-winning author Jewell Parker Rhodes tells a powerful story about young people who weren't alive to witness this defining moment in history, but begin to realize how much it colors their every day.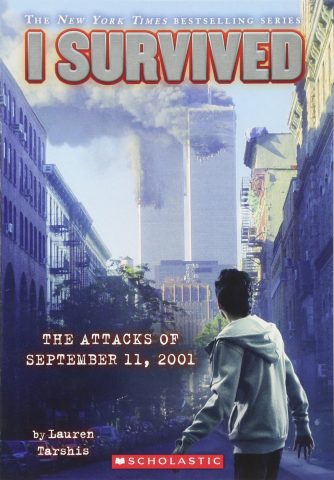 The only thing Lucas loves more than football is his Uncle Benny, his dad's best friend at the fire department where they both work. Benny taught Lucas everything about football. So when Lucas's parents decide the sport is too dangerous and he needs to quit, Lucas has to talk to his biggest fan.
So the next morning, Lucas takes the train to the city instead of the bus to school. It's a bright, beautiful day in New York. But just as Lucas arrives at his uncle's firehouse, everything changes — and nothing will ever be the same again.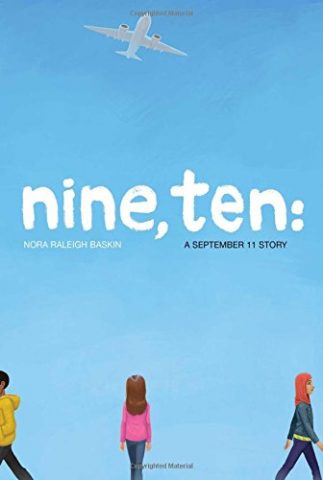 From the critically acclaimed author of Anything But Typical comes a "tense…and thought-provoking" (Kirkus Reviews, starred review) look at the days leading up to the tragic events of September 11, 2001, and how that day impacted the lives of four middle schoolers.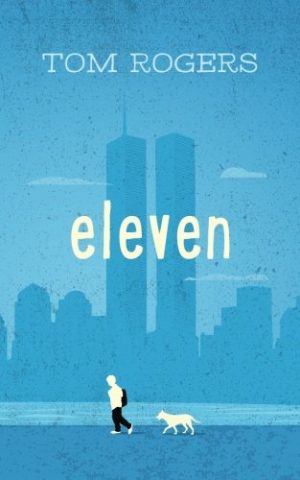 This is a story about bullies and heroes. About tragedy and hope. About enemies with two legs and friends with four, and pesky little sisters and cranky old men, and an unexpected lesson in kindness delivered with a slice of pizza. This is Eleven: the journey of a boy turning eleven on 9/11.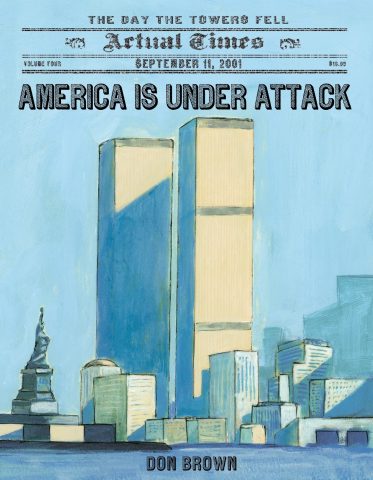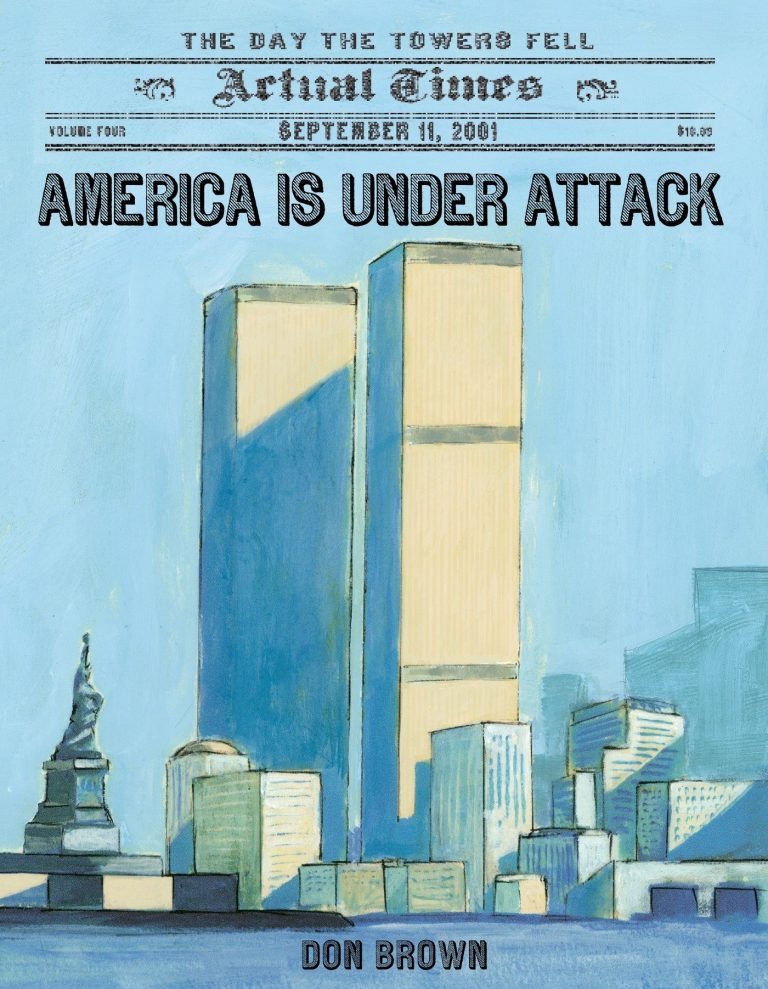 The events of September 11, 2001 changed the world forever. In the fourth installment of the Actual Times series, Don Brown narrates the events of the day in a way that is both accessible and understandable for young readers. Straightforward and honest, this account moves chronologically through the morning, from the terrorist plane hijackings to the crashes at the World Trade Center, the Pentagon, and Pennsylvania; from the rescue operations at the WTC site in New York City to the collapse of the buildings. Vivid watercolor illustrations capture the emotion and pathos of the tragedy making this an important book about an unforgettable day in American history.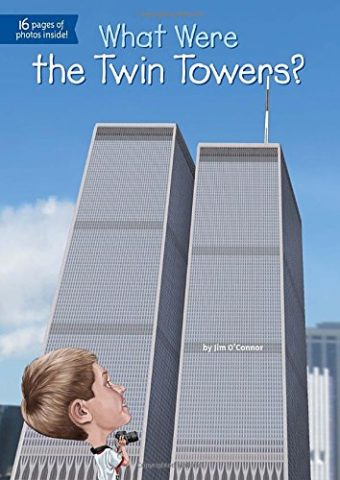 When the Twin Towers were built in 1973, they were billed as an architectural wonder. At 1,368 feet, they clocked in as the tallest buildings in the world and changed the New York City skyline dramatically. Offices and corporations moved into the towers—also known as the World Trade Center—and the buildings were seen as the economic hub of the world. But on September 11, 2001, a terrorist attack toppled the towers and changed our nation forever. Discover the whole story of the Twin Towers—from their ambitious construction to their tragic end.
Along with this you can use the FREE Printable Notebooking Pages I created for use with the Who Was Series Biographies that this book is a part of!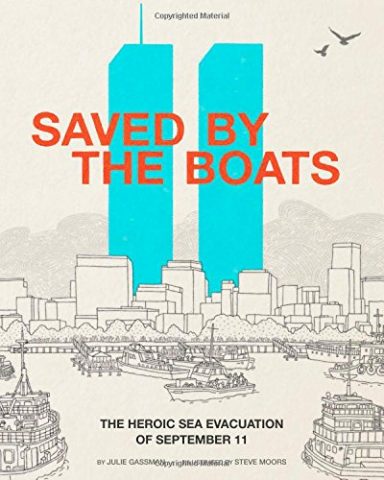 September 11, 2001 was a black day in U.S. history. Amid the chaos, sea captains and crews raced by boat to the tragic Manhattan scene. Nearly 500,000 people on Manhattan Island were rescued that day in what would later be called the largest sea evacuation in history. In this rarely told story of heroism, we come to understand that in our darkest hours, people shine brightly as a beacon of hope.
It was recommended to me that along with this book we watch this documentary: Boatlift – An Untold Tale of the 9/11 Resilience. Tom Hanks narrates the epic story of the 9/11 Boatlift that evacuated half a million people from the stricken piers and seawalls of Lower Manhattan.
Movies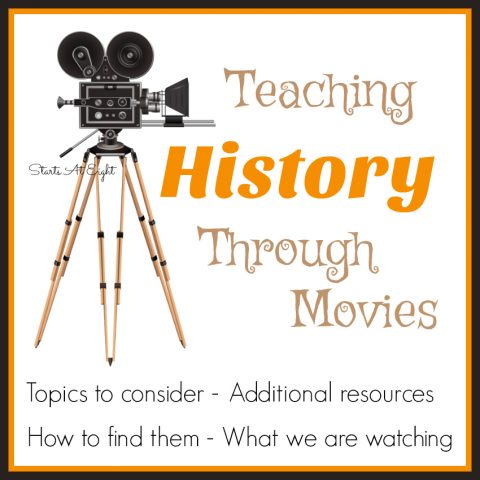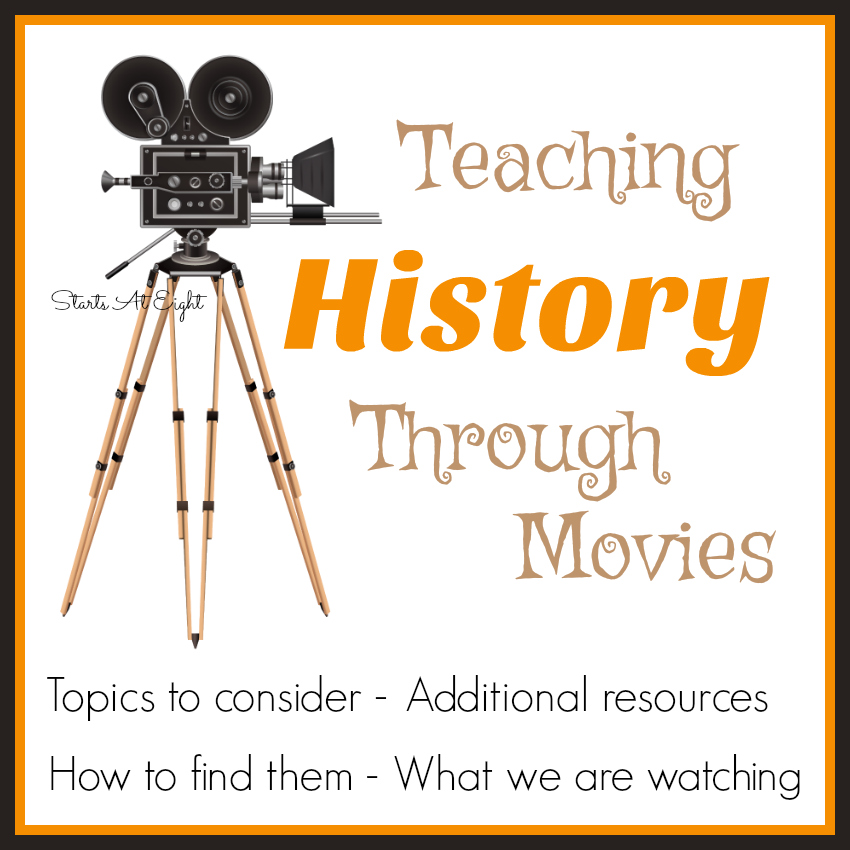 We watched multiple movies pertaining to September 11th, both documentaries and dramatizations. Here are the ones we watched, plus a few. These make a great addition to my Teaching History Through Movies Series. Be sure to check it out and book mark it as we will be adding to it all year long as we work our way through American History!
9/11 – Originally broadcast on CBS in March 2002, 9/11 is an extraordinary record of that fateful day in New York City. This one-of-a-kind documentary was originally conceived as a portrait of 21-year-old Tony Benetatos, a firefighter trainee at Manhattan's Duane Street firehouse, located seven blocks from the World Trade Center. By the time filming was finished, brothers Jules and Gedeon Naudet had captured history in the making, including the only image of the first jetliner striking Tower 1, and the only footage from within the tower as it collapsed. This is not, however, a film about the murderous nightmare of terrorism. It's the ultimate rite-of-passage drama, more immediate and meaningful than any fiction film could be, with Benetatos and his supportive colleagues emerging as heroes of the first order. Sensitively narrated by codirector and fellow firefighter James Hanlon, 9/11 will endure forever as a tribute to those, living and dead, who witnessed hell on that sunny Tuesday morning
World Trade Center – World Trade Center succeeds as a tribute to the courage and sacrifice of those who served at "ground zero" in the wake of terrorist attacks on the WTC's twin towers in New York City. Removed from the politics of war and terrorism (yet still, like all films, inherently political in expressing its point of view), Oliver Stone's potent drama focuses on the nightmarish ordeal, and subsequent rescue, of Port Authority policemen John McLoughlin (Nicolas Cage) and Will Jimeno (Michael Peña), who were buried deeply within the rubble of the WTC after the twin towers collapsed.
102 Minutes That Changed America – 102 minutes passed between the first plane s impact into One World Trade Center, the second plane s attack on Two World Trade Center, and the eventual collapse of both buildings. In that time, people around New York experienced a range of emotions. Despite the horror and the incomprehensibility of what was happening, many knew, somehow, that they had a unique responsibility to record what they saw. They reached for their cameras.
This unprecedented documentary special joins hundreds of pieces of their footage and audiotape into a single, seamless historical record. It is an intensely personal perspective of the tragedy, communicating for the first time that morning s events, as they were experienced by people around New York. It is an evocative, authentic and reverential memorial to one of the most cataclysmic events in world history.
The Hidden Story of Flight 93 – Forensics, recordings, and cell phone calls shape this emotional documentary, exploring the heroes of United Airlines Flight 93. On September 11, 2001, when the plane was hijacked, a terrorist plot was foiled by heroic passengers on board, that gave their lives to protect others. See their story in this documentary.
Remembering 9/11 – The world will never be the same as a result of the horrific events that transpired on September 11, 2001. 'Remembering 9/11' goes beyond the facts and explores the background of the perpetrators and the Government's response. Remembering 9/11 is a powerful mix; a visual timeline of the events together with moving stories of courage and conviction.
Flight 93 – Flight 93 is the story of the heroic passengers that took back their plane in an effort to stop a 9/11 terrorist attack.