This is a landing page I am creating for something new we are trying. It serves to be a catalog of the movies we view as a part of our history studies. I think that teaching history through movies could be a great enrichment in our homeschool, much like the use of historical fiction.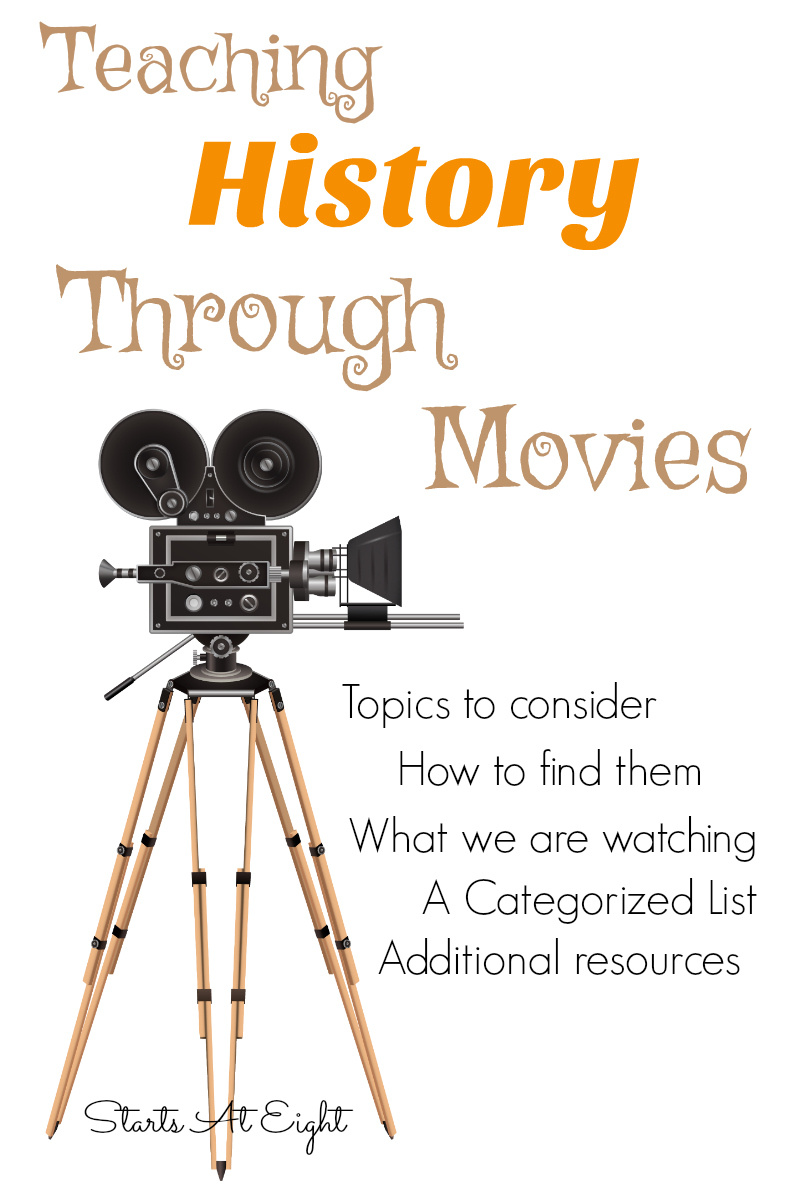 As many of you know, I LOVE historical fiction for teaching history, and often use it to enrich our studies.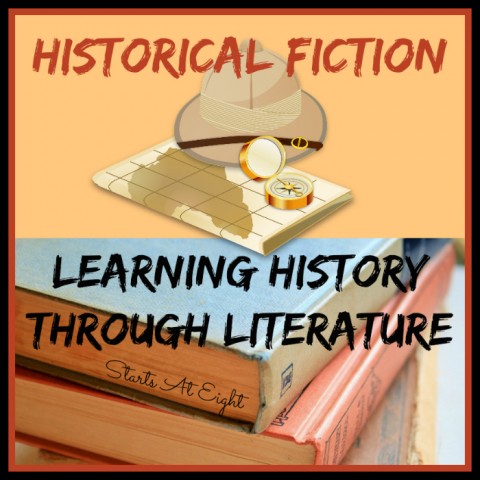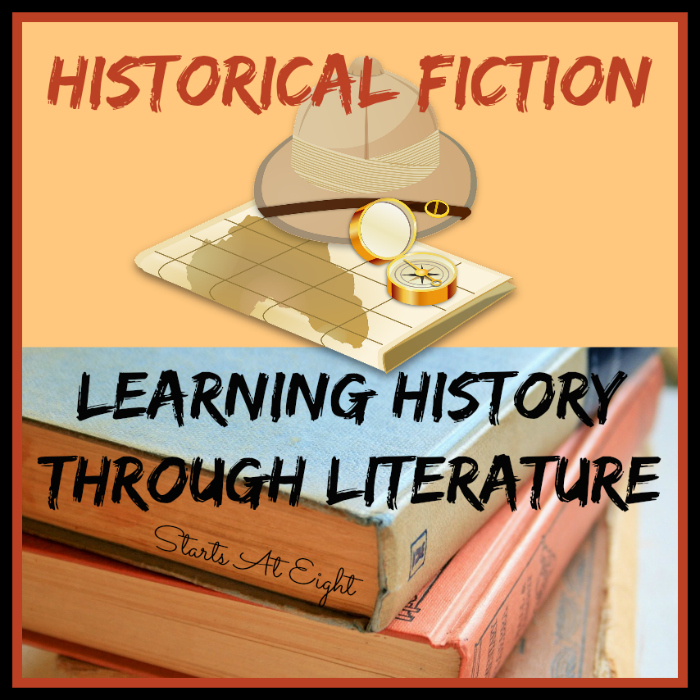 Now we are embarking on new journey of having a Movie Afternoon each week where we choose a movie (some fictional but history based, some biographical, some documentaries) either based on current studies or an interest of one of the kids.
Teaching History Through Movies
How are we doing this you ask?
If the kids have a specific interest then I will be looking for a movie on that topic. If they don't have anything in mind I have just been searching for historical movies or topics that jump out at me.
For instance, our first movie is Kitty Hawk: The Wright Brothers' Journey of Invention. My youngest says she is totally intrigued by their life and journey (she read about them for history earlier this year as a part of our Who Was Biographies based history).  We also took a trip which included a visit to Kitty Hawk a little over a year ago.
My second choice is The Miracle Worker a movie based on the life of Helen Keller and her incredible teacher, Annie Sullivan. My 8th grade son was just finishing up reading The Story of My Life by Helen Keller so it was a good time to check out the movie based on her story. Before watching I had my 5th grader read Who Was Helen Keller so she would have a background into Helen's life and story.
Another in the queue is a movie about the Great Wall of China per my son's request. He is covering world history this year (and is also a little snarky about Trump's proposed wall building) so walls are on his mind. I found this History Channel Documentary – Modern Marvels: The Great Wall of China, and thought it might give us a good history as well as some beautiful images of the wall.
Where are we finding these movies?
1. Teach With Movies website
The Teach With Movies website is a website that has resources and lessons plans based on movies! You can search by age or subject with categories in English, Social Studies, Science and more!
2. Amazon Search where I read reviews
I often do an Internet search for a specific person, place, or event in history. Then I will find movie ideas. I take those to Amazon where I read other people's reviews of the movies. You can often get a good indication if they will be a good fit for your family or not through reading what others had to say.
3. Learning With the Movies Book
I bought this book, Learning With the Movies. Learning with the Movies includes a listing of cinema movies and made-for-TV movies. The movies are organized chronologically beginning with Bible Times and Ancient Egypt through 1900's.  Also included are movies related to the Music/Arts, Biographies, Sports, Science/Nature, Horses, Medicine, Literature, Holidays, and Family Films. To see more, check out my full review here.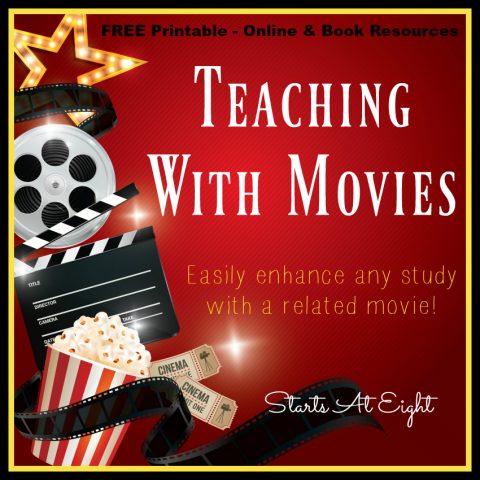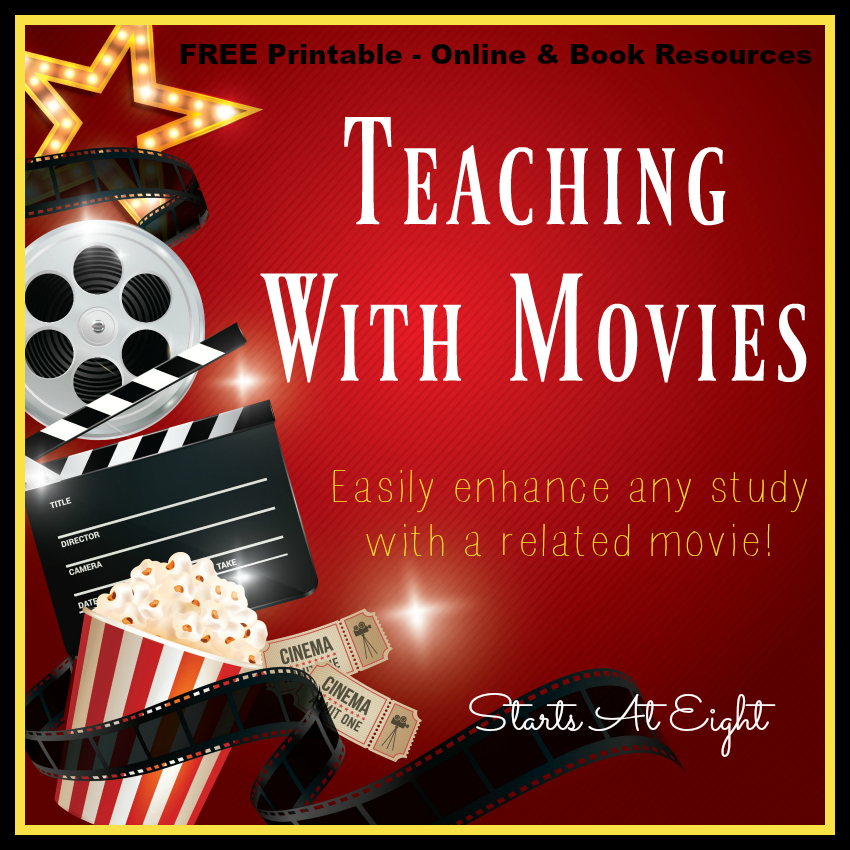 Be sure to check out my article, Teaching with Movies. It includes more resources and ideas for teaching with movies, a FREE Compare and Contrast printable, and more!
While You Watch
I highly recommend keeping a notebook handy, either for yourself or the kids (or both). I found it helpful to jot down notes while I was watching about topics I wanted to discuss after the movie was over. Having the kids keep a Movie Notebook is a great way to bring the learning together. They can jot things down during the movie. Afterwards you can discuss and have them add things like photos, printed word clips about topics researched on the  computer. Also have them include added facts and information about topics covered.
This pages stands to serve as a landing page for all the movies we watch. Along with watching a movie, I am also compiling other resources and activities surround the main topic of the movie or even a subtopic, person, or event featured in the movie. As we watch I will add a link to each individual post here.
American History Movies
National Treasure
Biographies
Ruby Bridges
World History Movies
The Great Wall of China