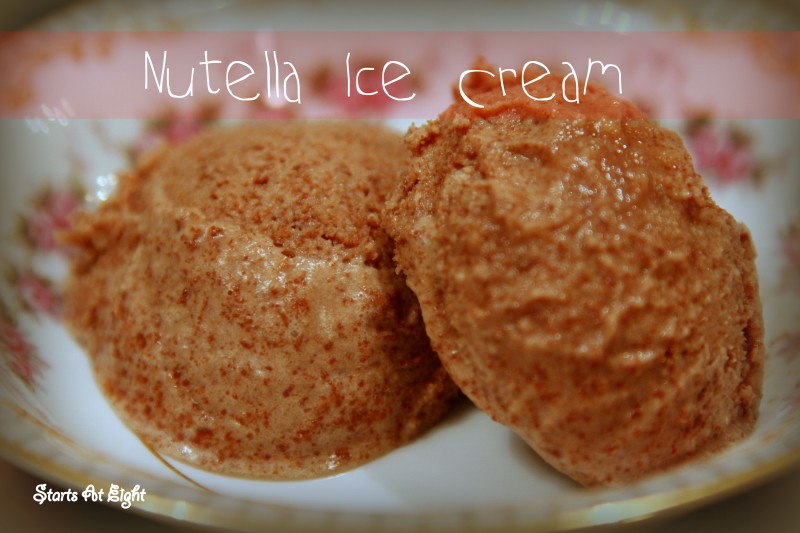 Serving Size:  This recipe makes 8 cups (1/2 gallon) of ice cream.
Ingredients:
1 1/3 cup Nutella
1 1/3 cup sugar
2 cup heavy cream
4 cup milk
2 Tbsp. cocoa powder
2 Tbsp. vodka
Directions:
Beat together the Nutella, sugar, heavy cream, milk, cocoa powder and vodka until blended evenly.
Churn into ice cream according to your ice cream machine's directions.  Remember that the more salt used with the ice mixture, the faster the ice cream will form.  This also means a more icy texture to your ice cream.  Less salt equals more time but creamier ice cream.  Freeze for 2-4 hours before serving.