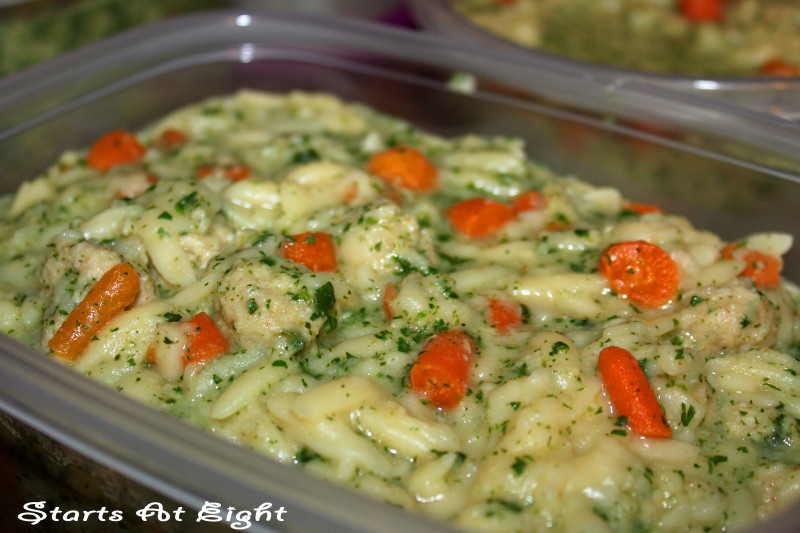 Italian Wedding Soup
Serving Size: 6 to 8 bowls
Ingredients:
3/4 lb ground turkey
3/4 cup cold water
1 egg- beaten
1/3 cup minced onion
1/2 cup seasoned bread crumbs
1/2 cup grated Parmesan cheese
1/2 tsp salt & ground pepper
8 cups chicken broth **
2 lg. chopped carrots (1 bag baby)
1 cup orzo or pastina
1 10 oz. bag fresh spinach (washed, trimmed, torn into bite sized pieces)

Mix:
turkey, water, egg, onion, bread crumbs, cheese, salt & pepper to taste, shape into 1 inch balls
Combine:
broth, carrots, bring to simmer. Add orzo cook 5 minutes (pastina 2 minutes), stirring frequently
Add:
meatballs and simmer in broth 10minutes. Stir in spinach, simmer until wilted (about 1 minute)
** When using orzo we had to add extra broth because it soaked up so much of it. You can add broth to your desired consistency after the meatballs are done and before adding the spinach.