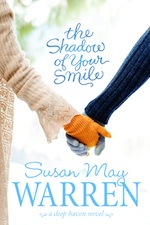 About the book: The Shadow of Your Smile (Deep Haven)

A beautiful blanket of snow may cover the quaint town of Deep Haven each winter, but it can't quite hide the wreckage of Noelle and Eli Hueston's marriage.
After twenty-five years, they're contemplating divorce . . . just as soon as their youngest son graduates from high school. But then an accident erases part of Noelle's memory. Though her other injuries are minor, she doesn't remember Eli, their children, or the tragedy that has ripped their family apart.
What's more, Noelle is shocked that her life has turned out nothing like she dreamed it would. As she tries to regain her memory and slowly steps into her role as a wife and mother, Eli helps her readjust to daily life with sometimes-hilarious, sometimes-heartwarming results. But can she fall in love again with a man she can't remember?
Will their secrets destroy them . . . or has erasing the past given them a chance for a future? Read the story behind the story here.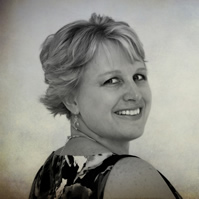 About Susan: Susan May Warren is an award-winning, best-selling author of over twenty-five novels, many of which have won the Inspirational Readers Choice Award, the ACFW Book of the Year award, the Rita Award, and have been Christy finalists. After serving as a missionary for eight years in Russia, Susan returned home to a small town on Minnesota's beautiful Lake Superior shore where she, her four children, and her husband are active in their local church.
Susan's larger than life characters and layered plots have won her acclaim with readers and reviewers alike. A seasoned women's events and retreats speaker, she's a popular writing teacher at conferences around the nation and the author of the beginning writer's workbook: From the Inside-Out: discover, create and publish the novel in you!
She is also the founder of www.MyBookTherapy.com, a story-crafting service that helps authors discover their voice.
Susan makes her home in northern Minnesota, where she is busy cheering on her two sons in football, and her daughter in local theater productions (and desperately missing her college-age son!)
A full listing of her titles, reviews and awards can be found at: http://www.susanmaywarren.com/
What I Thought: Susan May Warren weaves together a story so relatable, a story so real, with characters that are as flawed as we are that you can't help but be pulled in! Don't leave your Kleenex box too far out of reach for this one! Being a wife, a mother, and one whose life is so deeply entwined with that of my husband and children, this book pulled every heart string I have.
Questioning……if I forgot the past 16 years would I like the life I had built? Would our house, our home, and the things in it be a disappointment? Would I see myself reflected back in the life I had built? Or would I feel lost, confused, wondering what happened to who I remembered myself to be?
At the beginning of the story Noelle has an accident that wipes out her memory of the past 25 years. She is a married mother of three grown children but her last memory is of being single and in college. When she looks in the mirror she is horrified at what she sees. When she walks in to her home she wonders how she could possibly have "settled" for what she sees. As Noelle struggles with regaining her memory, Eli struggles with the feelings he was developing over another woman, the realization that he doesn't know his wife, and the guilt of realizing he abandoned the family after the death of their daughter.
This family has fallen apart after the death of one of it's members. From the son taking a career path he thought he had to after his sister's death, to a husband and wife who don't know each other anymore. Life happens, and Susan puts it out there for all of us to see. I love the overriding message that people make mistakes, people falter, but to have anything worth while, to have a family who loves and understands you, you have to work for it. Life isn't always easy, or what we planned, but the ties that hold us together are more important than anything else.
Link to buy the book
Check out what other bloggers are saying about The Shadow of Your Smile
---
Disclaimer: I want to thank Susan May Warren and Litfuse Publicity for supplying me with a digital copy of this book for me to review. While I received this free of charge in exchange for my review, my opinions are my own, and have not been influenced in any way.
---
Come Back to Deep Haven and Win a $200 Visa Card from @SusanMayWarren!
Sometimes love requires a little forgetting … Come back to Deep Haven and find out what's been happening in your favorite quaint hamlet. If you're new to the Deep Haven series – this is the perfect book to start with – each book in the series is a stand alone story.
Susan is celebrating the release of The Shadow of Your Smile by giving away a prize pack worth over $200 from 1/9-1/28.
One grand prize winner will receive:
*A $200 Visa Gift Card(Use that to rekindle a little romance, treat yourself to a spa day, snap up those shoes you've been eyeing, or purchase a few great books!)
*The entire set of Deep Haven Books
The winner will be announced on 1/30/12 on Susan's blog, Scribbles! Just click one of the icons below to enter and tell your friends about Susan's giveaway on FACEBOOK or TWITTER and increase your chances of winning.