Teaching our children life skills is a key part of their growing up. It can be easy to take the things we do daily and weekly for granted, forgetting their our children might not have gained these skills. In order for our children to grow up, move out, and become fully functioning adults they need to be taught these life skills. Gathering essential household repair tool kit items is the first step in being able to maintain and repair general household items for themselves when they are out on their own.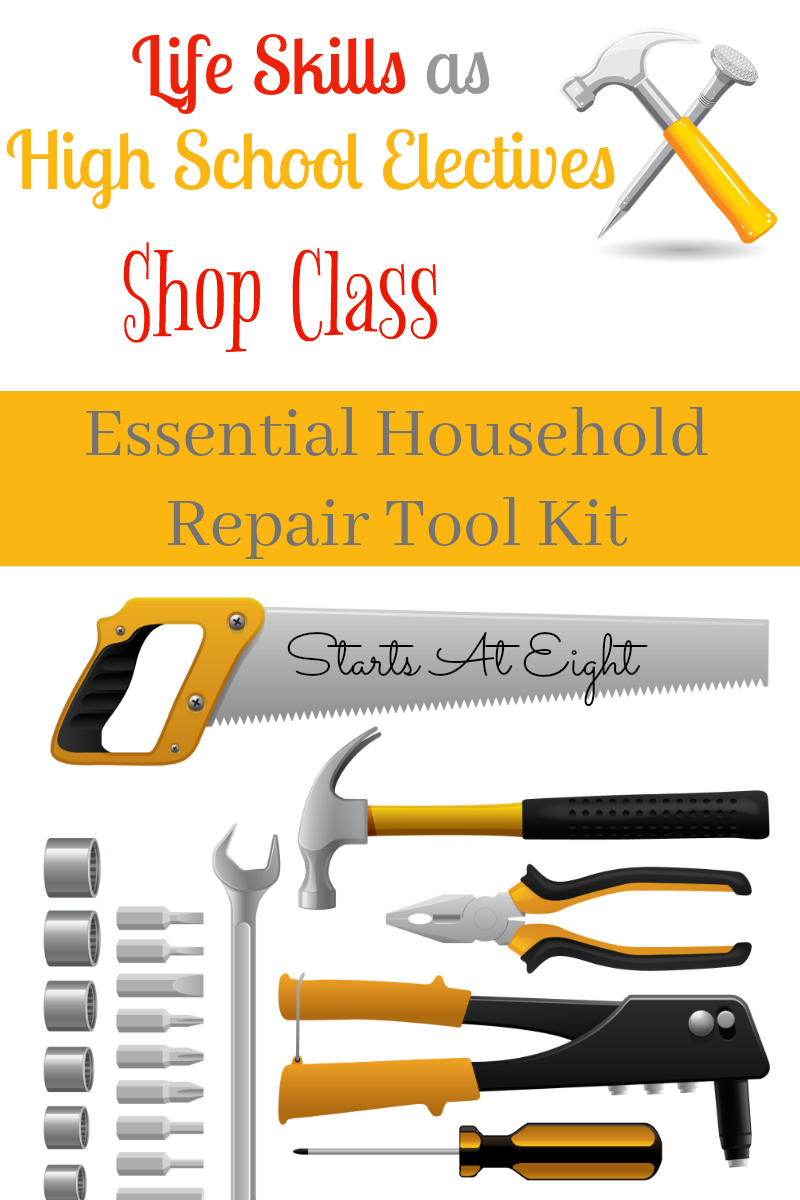 Essential Household Repair Tool Kit
Living in an apartment or a house is a whole added level of responsibility and work. You children will need to know how to do things like change a light bulb, fix a leaky faucet or ever running toilet, hang a picture or paint a room. Knowing how to do some basic household repairs will save a world of money in the end. Therefore having a simple household repair tool kit on hand at all times is an important piece when talking about life skills.
toolbox
hammer
various lengths/sizes of nails
Phillips-head screwdrivers
Flathead screwdrivers
various lengths and sizes of screws
cordless drill
drill bits
screwdriver bits for the drill
needle-nose pliers
locking pliers
channel lock pliers
utility knife
saw
wire cutter
staple gun (staples)
sandpaper
super glue
wood glue
duct tape
electrical tape
tape measure
stud finder
level
Printable List of Essential Household Repair Tool Kit Items
I have created a printable list of these items for you to use in your home. You could print it and have your child see if they can find each item in your house. If there are things not on the list you would include, add them and talk about why you think they are important to have.
Another way to use these is to print them out and have your children price out each list. Ask them questions like these:
What stores are more cost effective?
What features are more important than others?
How can you save money on a particular item?
What items do you know how to use?
What do you need to learn how to use?
FREE Printable List
Click Essential Household Repair Tool Kit Printable List to download the entire list in pdf format!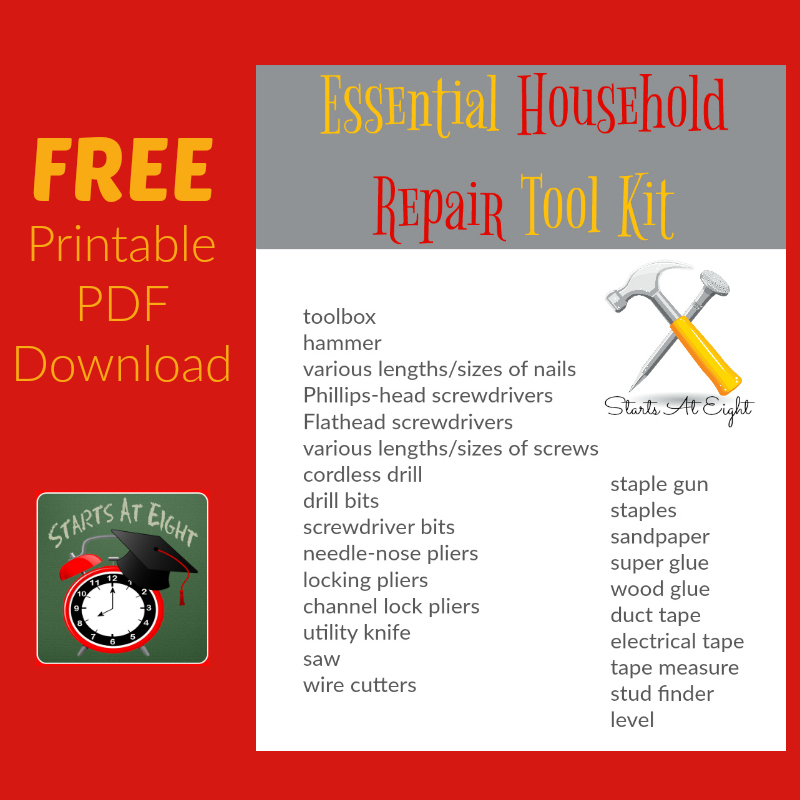 Life Skills as High School Electives: Home Economics & Shop Class Series
Be sure to book mark this page as this is the landing page for all of them!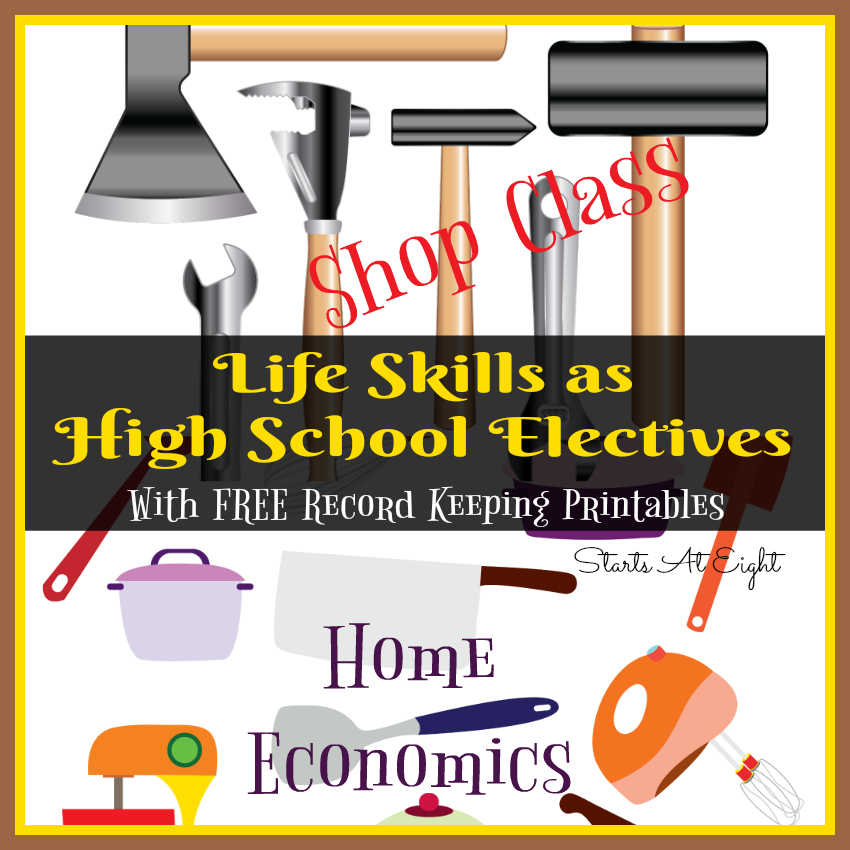 Welcome to my series Life Skills as High School Electives: Home Economics and Shop Class. Over the coming weeks I will be talking about essential life skills and how to incorporate them into your high school transcript as high school electives. {Each topic will be linked here as they are completed.}
1. Home Economics
2. Shop Class
Essential Household Repair Tool Kit {This Post}
plumbing and electrical
mechanical