While I have always enjoyed supplementing our history studies with the use of historical fiction. I have recently decided to trying enhancing our studies with movies too. Teaching History Through Movies is another great way to bring a time period, historical moment, place or person to life. While most movies aren't totally historically accurate, they bring the words on a page to life and allow you a stemming point for discussion. We chose Helen Keller because my 8th grade son was reading her biography as part of his English studies.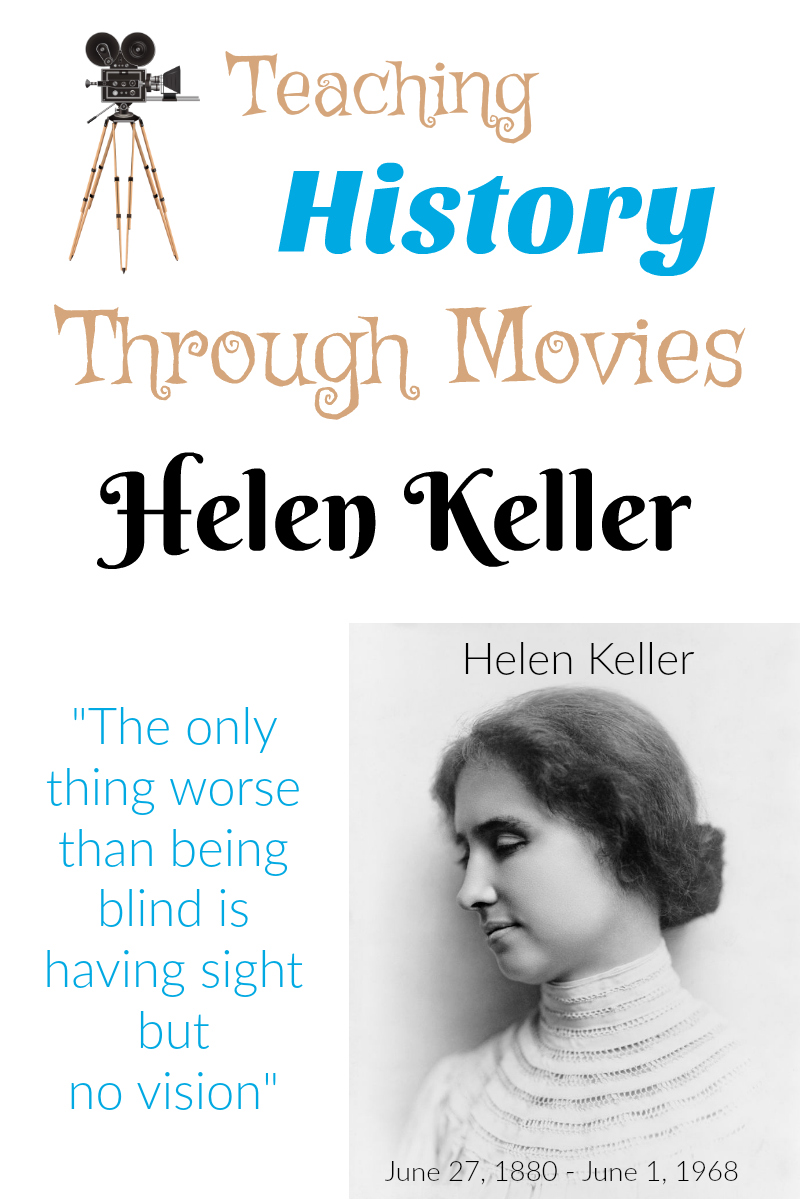 Helen Keller Facts
Helen Keller  was born in Alabama (at Ivy Green) and became blind and deaf at an early age, probably as a result of meningitis.
With the help of special teachers, including Annie Sullivan, and special schools, Helen learned to read Braille and use sign language to communicate.
Anne's early blindness, later resolved by surgery, helped Anne become a wonderful teacher for Helen because she understood how Helen felt– how she saw the world. Anne used her experience to help Helen.
Her first word was "water".
Helen became close to writer Samuel Clemens, also known as Mark Twain.
When she wrote her autobiography, The Story of My Life, Helen dedicated it Alexander Graham Bell, the inventor of the telephone. Bell's wife was also deaf, and he contributed money and resources to the struggle of deaf and blind people in America. Bell and Helen became close friends; he contributed a great deal financially to her education.
Helen Keller was the first deaf-blind woman to receive a college degree. She graduated from Radcliffe College in Cambridge.
In 1909, Helen joined the suffragist movement.
Helen joined the American Foundation for the Blind, the leading advocacy nonprofit which assisted blind Americans, in 1924. For the next 44 years, Helen served as an Ambassador for AFB.
At the age of 87 Helen Keller passed away on June 1st, 1968
Helen Keller: The Miracle Worker
For older kids reading The Story of my Life by Helen Keller is a great choice. For my younger daughter (5th grade), I had her read Who Was Helen Keller as it was an easier read for her.  You can also download a FREE Printable Biography Notebook Page for your kids to fill out.
After both having read these books we sat down to watch The Miracle Worker.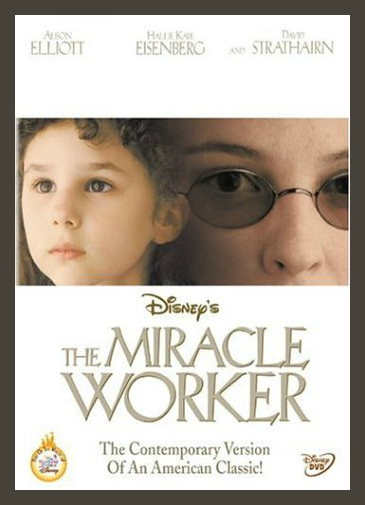 After reading reviews on Amazon I chose to watch the 2000 version with Alison Elliott, Hallie Kate Eisenberg, David Strathairn, Lucas Black, and Kate Greenhouse. One of the main reasons I chose this one is because it was a newer version. While I don't always think the newer versions are better, this one received good reviews and my children are more receptive when they don't perceive the movie to be "old".
Our main disappointment with this movie (and I am guessing with the other versions as well) is that it did not go beyond her learning her first word. We would have loved to see how more of her life played out. Other than that this felt true to her life and kept the kids engaged.
You could also have chosen: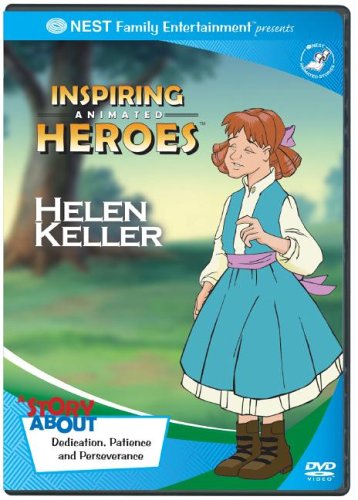 To go along with this movie I found an Animated Classics Helen Keller Printable Resource & Activity Book.
Other Helen Keller Resources
Teaching History Through Movies
This article is part of my Teaching History Through Movies Series. Be sure to book mark this landing page to keep up with all the movies and resources we are using to help enrich our homeschool history studies.