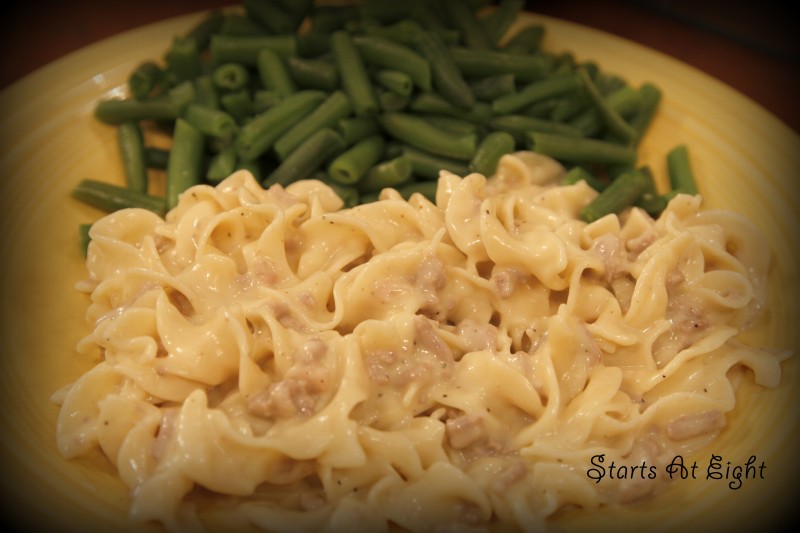 Hamburger Stroganoff
Serves: 5
Ingredients:
1 1/2 lbs hamburger (we use ground turkey)
2 TSBP butter or marjarine
16 oz. sour cream
1 medium onion
1 can cream of chicken soup
12 oz. noodles
Seasonings to taste (we use Nature's Seasoning)
Directions:
1. Chop onion and saute in a pan with butter or marjarine.
2. Add hamburger to sauteed onions. When the meat is cooked drain off any fat.
3. While you are sauteing onion and cooking meat, on another burner cook your noodles.
4. Add seasonings to taste.
5. Stir in soup and sour cream.
6. Add cooked noodles