As my homeschooling years zoom I am so amazed by how many new resources I come across each year! And not only that, but how as technology marches on, how many online resources are available! Recently in our home, we have been using Education Perfect as an added learning supplement.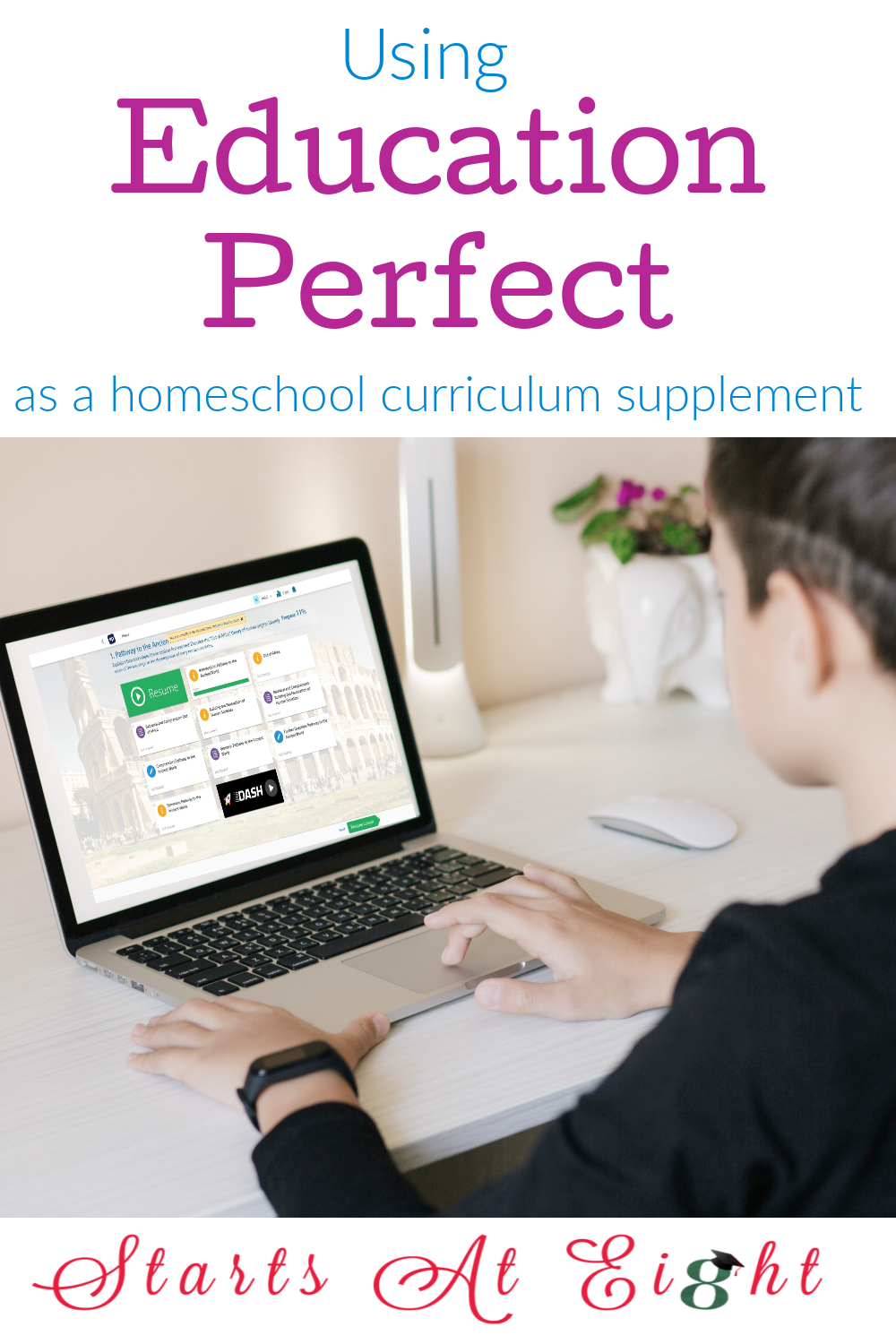 Disclaimer: This post is sponsored by Education Perfect. All opinions are my own and I was compensated for my time in writing this. Please see my FULL Disclosure Policy for more details.
What is Education Perfect?
Education Perfect is an online comprehensive curriculum which is aligned with multiple countries' national curriculums (including Common Core in the United States, as well as each state's curriculum in Australia. it was founded in New Zealand in 2007, and is currently used by millions of students, including homeschoolers. They aim to help you easily personalize learning for your kids, challenging them and providing extra support when needed. Lessons have been carefully designed to keep kids engaged and enjoy their learning.
Education Perfect is designed for children ages 9-18 and currently has lessons for kids in grades five through ten. They are working on adding lower grades too!
What Types of Lessons Are Offered?
The Education Perfect Library currently hosts 40,000+ lessons, experiments, and topics for you to choose from.
There are core subjects such as:
English – Levelled practice of core English language skills: spelling, reading, speaking and writing aligned to the Common European Framework.
Math
Humanities – geography, history, civics and citizenship
Science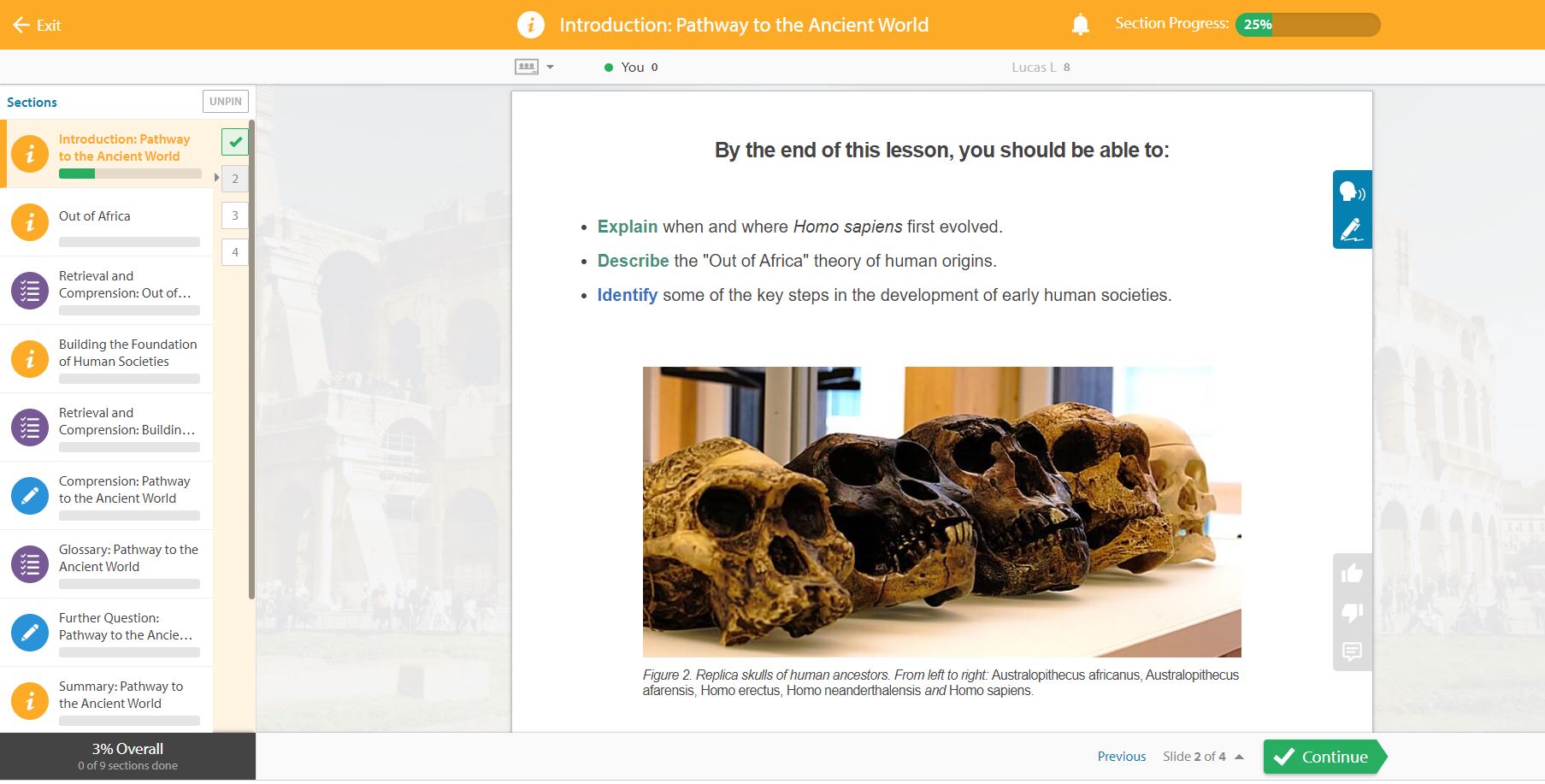 And extras such as:
Music
Digital Technologies
Technology & Design
Languages – Chinese, French, German, Japanese, Spanish, and more!
Their lessons are considered to be secular and are structured most like "traditional" school. BUT even though the platform, structure, and grading is more traditional, the fact that you can pick and choose what lessons you want to use makes it flexible enough to be adapted to other homeschool types.
Monthly Homeschool Competitions
As kids work through lessons they accumulate points. Every question answered earns them one point. Then, every single homeschool child who answers at least 250 questions (250 points) during the month gets entered into a drawing for 1 of 4 $20 gift cards, and the top 3 learners each month receive a $20 gift card automatically!
Beyond the Lessons
Beyond the enormous amount of lessons offered at Education Perfect, there are also some extra fun things to help engage kids in learning beyond their books.
DASH is a game that homeschool kids can play and compete against others around the word, or against the computer. Once a lesson is complete, this feature gets unlocked.
Why Use it as a Supplement?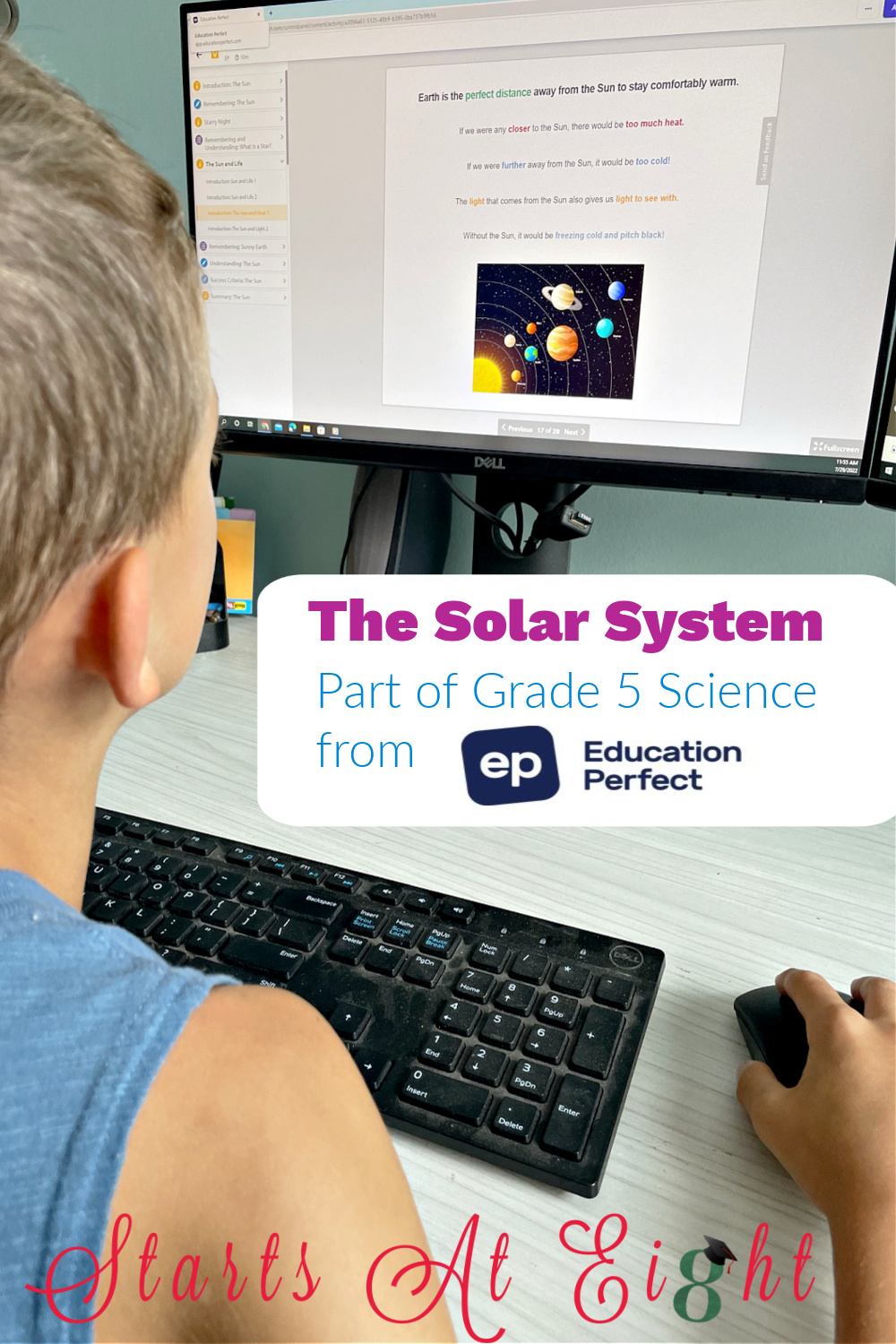 1. The Curriculum You Are Using Isn't Meaty Enough – Education Perfect is a great way to fill in where you think your curriculum may be lacking. Maybe you want to go more in depth, or want something your kids can do more independently on the topic you are studying.
2. Your Kids Aren't Understanding a Topic – No need to be discouraged if your child isn't understanding something. We have had many times throughout our years of homeschooling where one of our children has needed some extra time with a subject, or a different way to learn a concept. Education Perfect makes it easy for you to do just this! In the Parent Dashboard you can pick and choose what topics and lessons you want to assign each child. So you can simply choose the things they are struggling with and add them into your day!
3. Your Kids Want More of a Topic – While I see it more with mainstream public school textbooks than I do with homeschool specific curriculum, sometimes there just isn't enough depth. (We had this happen with a science textbook we tried when we first started homeschooling.) Or sometimes kids just fall in love with a specific topic you covered and want more! Education Perfect falls perfectly in line to be the "more" for your child!
4. A Great Way to Review – There have been many years where we chose to continue some form of learning/schooling throughout the summer. It is easy for kids to experience Summer Slide, so to prevent this we would choose something a little outside the box of our usual methods of learning to mix it up for the summer.
5. To Use the Diagnostics – Because Education Perfect includes so many questions for kids to answer to reinforce their learning, AND they are graded for you, you can easily use it as a tool to help you asses what they have learned and where there are gap!
FREE Trail and Purchasing Education Perfect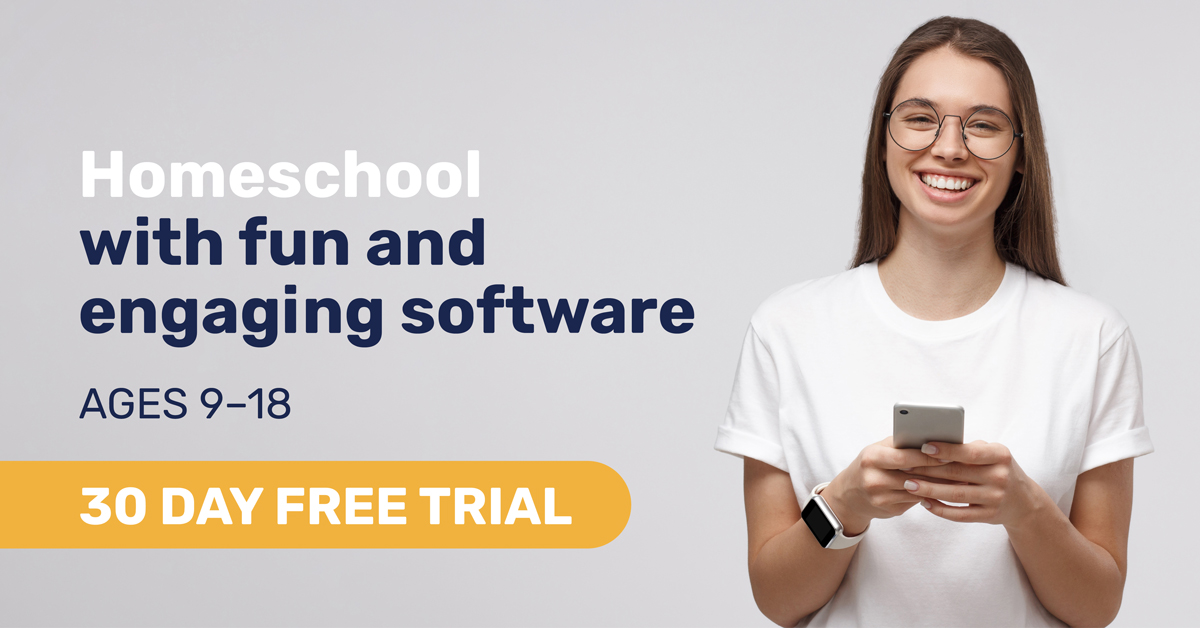 Education Perfect offers a 30 Day FREE Trial, so you can thoroughly check it out for yourself before committing to it.
At $25 a month or $250 for the entire year, (that includes up to 5 children!) Education Perfect is an affordable option for homeschoolers.
PLUS you can get a 20% discount on your subscription to Education Perfect with the code save20. (Good through 10-31-22)
Every homeschooler can book a 15 minute platform demo! And they also offer registration and planning support.
More Online Resources