Teenagers find themselves in an awkward "in-between" time. They're itching for more responsibility but not yet ready for full-fledged involvement in the adult world. It's a time of dating, school dances, and more specialized classes that can introduce them to possible future careers and part-time jobs.
With the last of these comes more financial responsibility. And that's something teens need to learn even if they're still drawing an allowance and haven't yet entered the working world.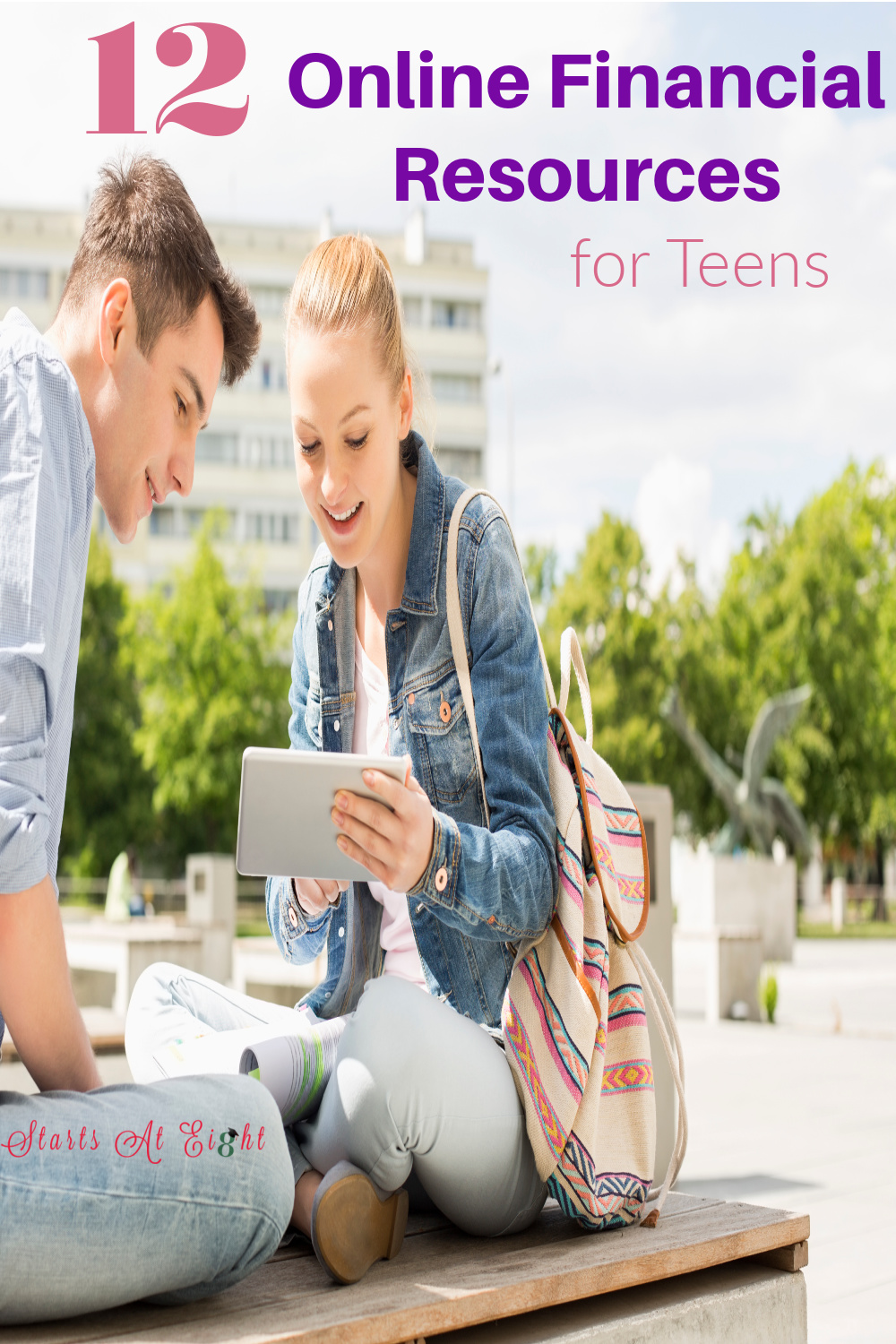 12 Online Financial Resources for Teens
The good news is that, if there's one thing teens are good at today, it's interacting with, and in, the digital world, and there are a ton of online financial resources available to the public, including some that are geared specifically for teens. Plus there are offline teaching tools, like board games, that can reinforce those lessons.
The Big Picture  
Once upon a time, high schools taught life skills. That's not the case so much anymore, as budget cuts and shifting priorities have led to a bigger emphasis on core academic subjects.
Unfortunately, that means kids are largely on their own or dependent on parental guidance in areas like economics and personal finance. They can find apps and online resources that can help them learn the basics of budgeting, saving, investing, and planning. Here are a few:
Learning to Budget
Budgeting is an important aspect of getting ready for living as an adult. Young people soon will be responsible for tracking how much money they bring in, how much they spend, and on what. It's helpful for them to start when mistakes aren't so costly and the stakes aren't so high — such as whether or not they can afford to go to the movies or buy a new video game.
Now, they'll be learning what they can and can't afford by prioritizing their wish list. Later, they'll need to distinguish what they need (shelter, transportation, food, utilities) from what they want.
Long-term Planning
Teens are familiar with saving for short-term goals they want, but when they get older, they'll need to set aside money for other goals that might not seem like as much fun: their own kids' education and daily needs, eventual retirement, emergencies, and so forth.
A few other sites you may want to check out include:
The point is, there's a wealth of online financial resources for teens out there to help teenagers learn about how money works, both in the short and long term. Find those that work best for you and your teenagers to give them a head start on full-grown financial responsibility before they're fully grown themselves.
Written by Ann Lloyd, Student Savings Guide
More About Money for Kids