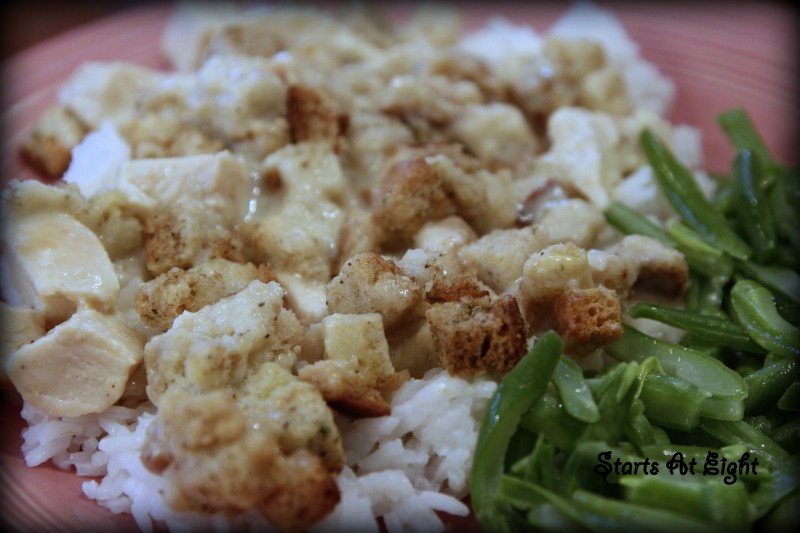 Chicken Supreme
Ingredients:
3 lbs boneless, skinless chicken breasts
1 can cream of chicken soup
1 soup can of milk
1 cup of sour cream
1 lb package of poultry dressing
1 cup hot water
1/4 cup melted margarine or butter
Rice
Directions:
1. Preheat over to 350 degrees
2. Boil or bake chicken. Then shred or chop and place in a greased casserole dish.
3. In one bowl mix soup, milk and sour cream. Pour this over the chicken in the casserole dish.
4. In a different bowl mix poultry dressing, hot water and butter or margarine. Spread this out over the top of the chicken mixture.
5. Bake uncovered 45 minutes (edges will be bubbling).
6. While the chicken dish is baking make the type and amount of rice you would like to serve with the chicken.