We have found one of the most fun things to do with geography is to "find" things. My kids love it when you give them a country, landmark or physical attribute such as river, mountain, body of water, and they race to see who can find it. Since we find this to be so much fun, but we often struggle with things to come up with for them to find, I decided to create a series of World Geography Scavenger Hunt printables.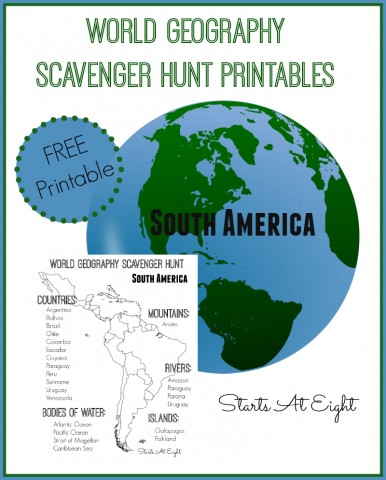 This is the first in my series of World Geography Scavenger Hunt printables. We are starting our fun off with South America.
South America Facts
The main languages spoken in South America is Portuguese closely followed by Spanish
The largest country in South America is Brazil. Brazil is the fifth largest country in the world
South America is connected to North America by a narrow strip of land called Isthmus of Panama
The highest point in South America is Cerro Aconcagua in the Andes Mountains in the country of Argentina.
The largest South American country in both size and population is Brazil. The largest city is Sao Paulo, Brazil, which is also one of the ten largest cities in the world.
North and South America were named after Italian explorer Amerigo Vespucci.
The highest waterfall in the world is Santo del Angel (also called Angel Falls). It is almost 1000 meters high!
The Atacama Desert in Chile is considered to be one of the driest places on Earth.
More than 30% of South America is covered by rainforests; the largest rainforest is the Amazon forest which is mainly enclosed within Brazil (60%)
The longest river in South America is the Amazon River. Measuring a distance of 6,439 km (4,001 miles) it is considered to be the second longest river in the world (to the Nile in north-east Africa)
World Geography Scavenger Hunt – South America
Get out your wall map or atlas and get ready for some fun! Need some suggestions for map/atlas resources? Check out this Geography Resources article.
If you want to do this on an individual basis as more of a mapping exercise, consider purchasing Wonder Maps from Bright Ideas Press. It is a mapping software that includes political, physical, and historical maps. It allows you to select what features you want to show on the map and then print out as many copies as you need.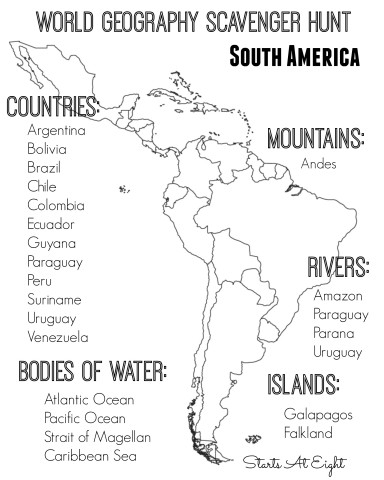 Download World Geography Scavenger Hunt Printable: South America
World Geography Scavenger Hunt Printables
Print and use all the World Geography Scavenger Hunt printables! I will link the rest of the series here as I create them!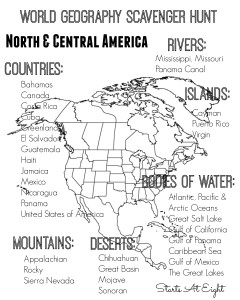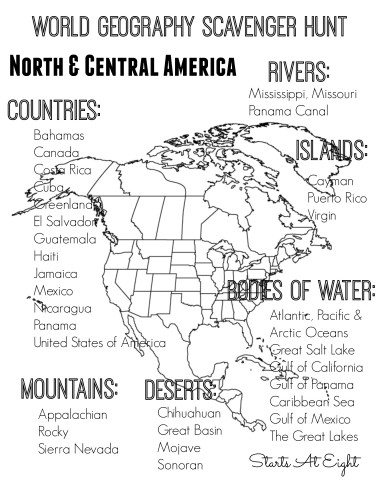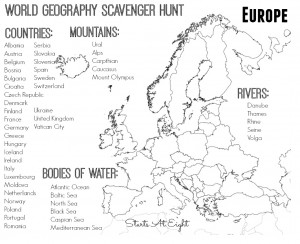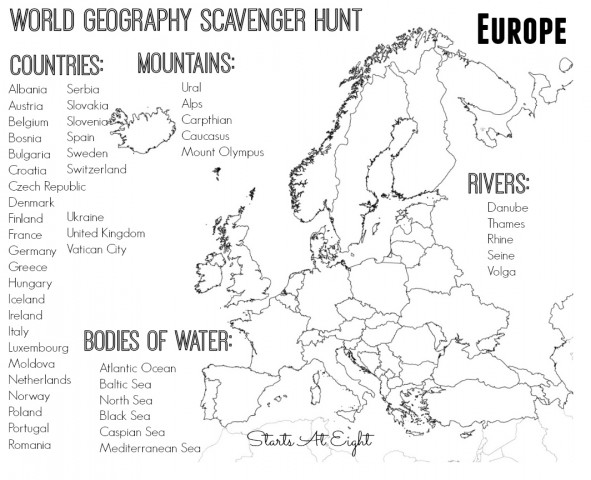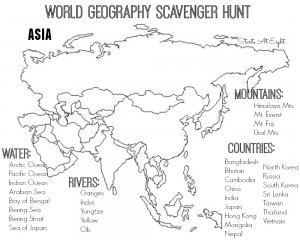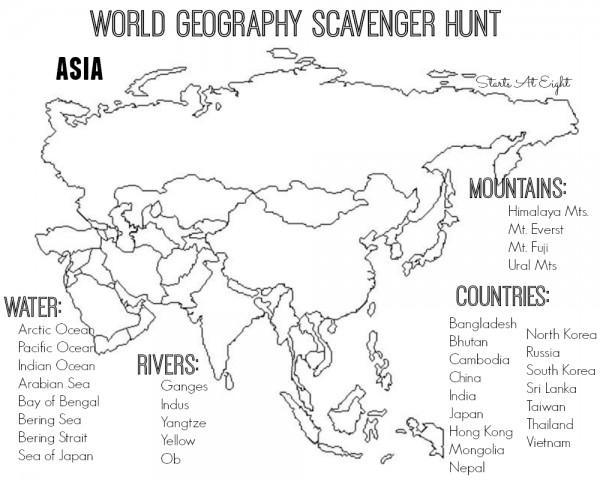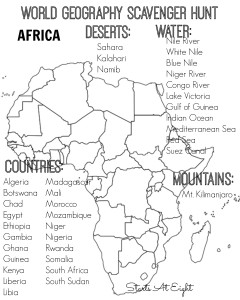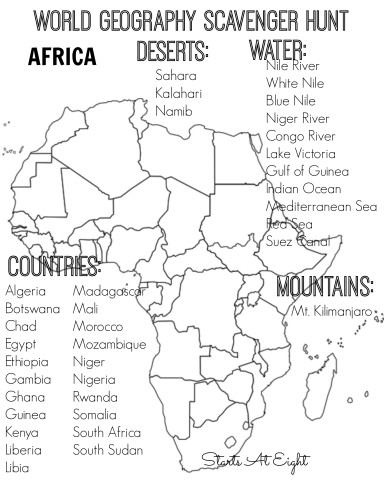 More Geography: