This is the final World Geography Scavenger Hunt in a series of five. What I love about these is that they are fun and flexible. You can play a search and find map game with them, you can use them as memorization lists, you can even print them out to use as a quiz! Pair them with a fun game like Where in the World and you will be surprised how much you and your children will learn!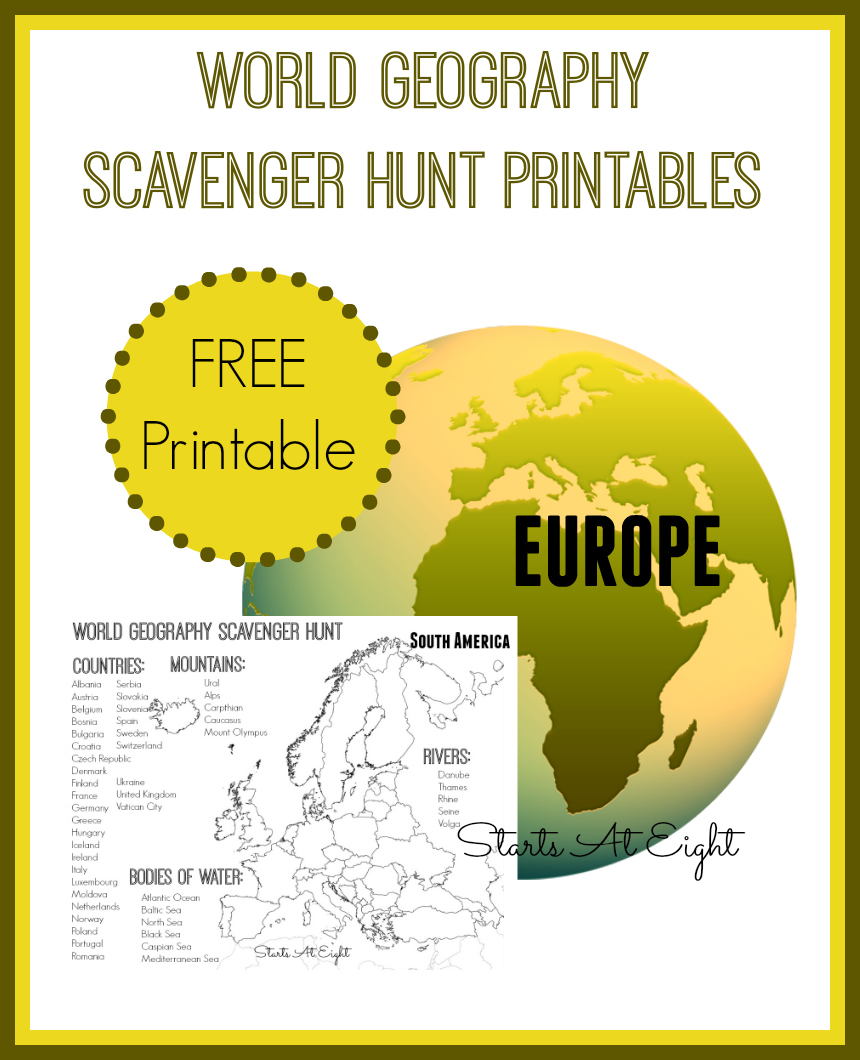 This final printable in my series of World Geography Scavenger Hunt printables is Europe. The first four World Geography Scavenger Hunt printables are South America, and North & Central America, Africa, and Asia.
Europe Facts
Europe is made up of 46 different countries.
The Caspian Sea, the Black Sea, and the Sea of Marmara mark the divide between Europe and Asia.
Europe is home to the smallest country in the world. The Vatican City which is a tiny country within the city of Rome. It is the smallest country both by size and population. The Pope, leader of the worldwide Catholic Church lives here.
Europe is the world's second-smallest continent but has the second largest population.
The most visited place in Europe is Disneyland, Paris.
Bulgaria is the oldest country in Europe and it hasn't changed its name since 681 AD.
Iceland has no mosquitoes at all. Not even one.
Greenland is the biggest island in the world.
Europe is home to the Danube, Rhine, and Volga Rivers.
World Geography Scavenger Hunt – Europe
Get out your wall map or atlas and get ready for some fun! Need some suggestions for map/atlas resources? Check out this Geography Resources article.
If you want to do this on an individual basis as more of a mapping exercise, consider purchasing Wonder Maps from Bright Ideas Press. It is a mapping software that includes political, physical, and historical maps. It allows you to select what features you want to show on the map and then print out as many copies as you need.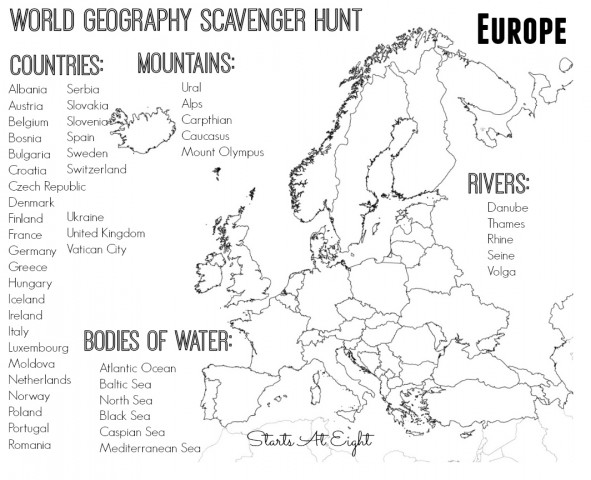 Download World Geography Scavenger Hunt Printable: Europe
World Geography Scavenger Hunt Printables
Print and use all the World Geography Scavenger Hunt printables!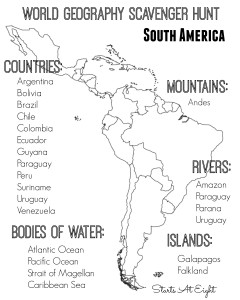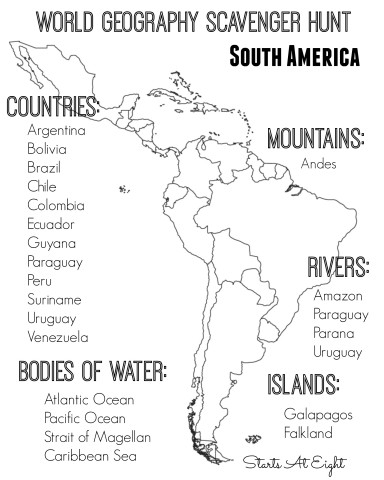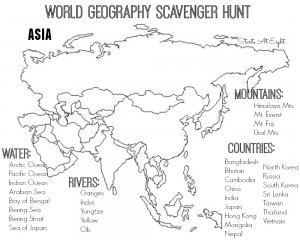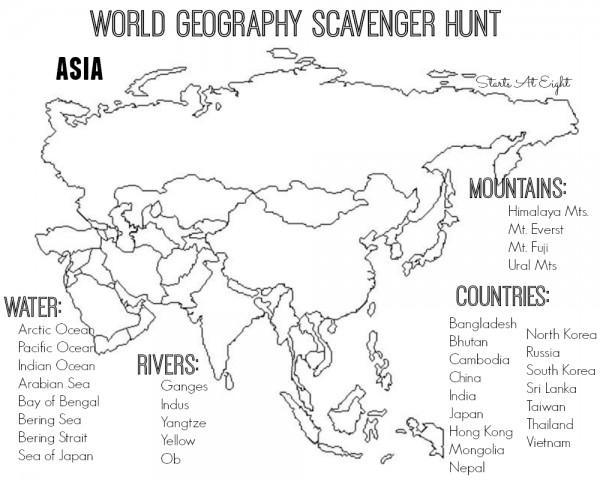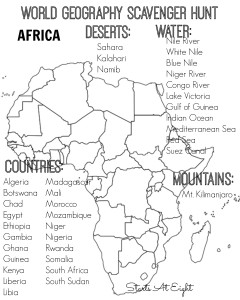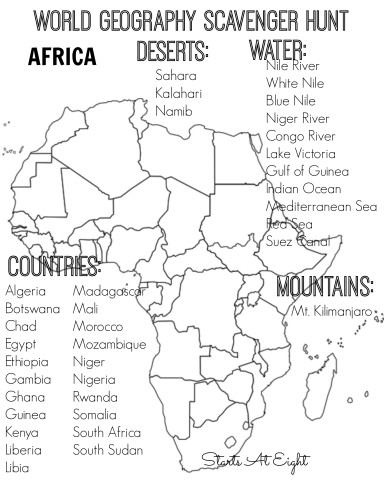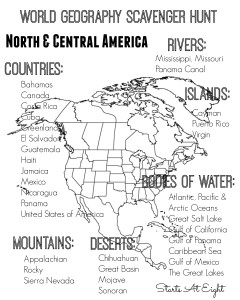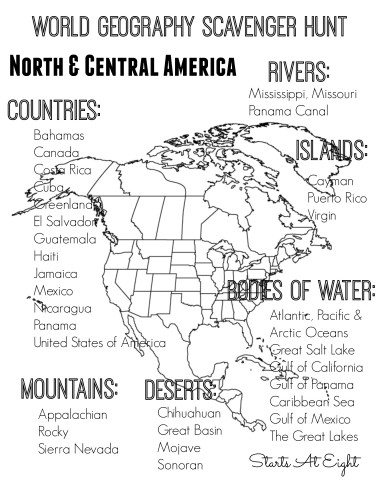 More Geography: