This is the 4th World Geography Scavenger Hunt in a series of five. What I love about these is that they are fun and flexible. You can play a search and find map game with them, you can use them as memorization lists, you can even print them out to use as a quiz! Pair them with a fun game like Where in the World and you will be surprised how much you and your children will learn!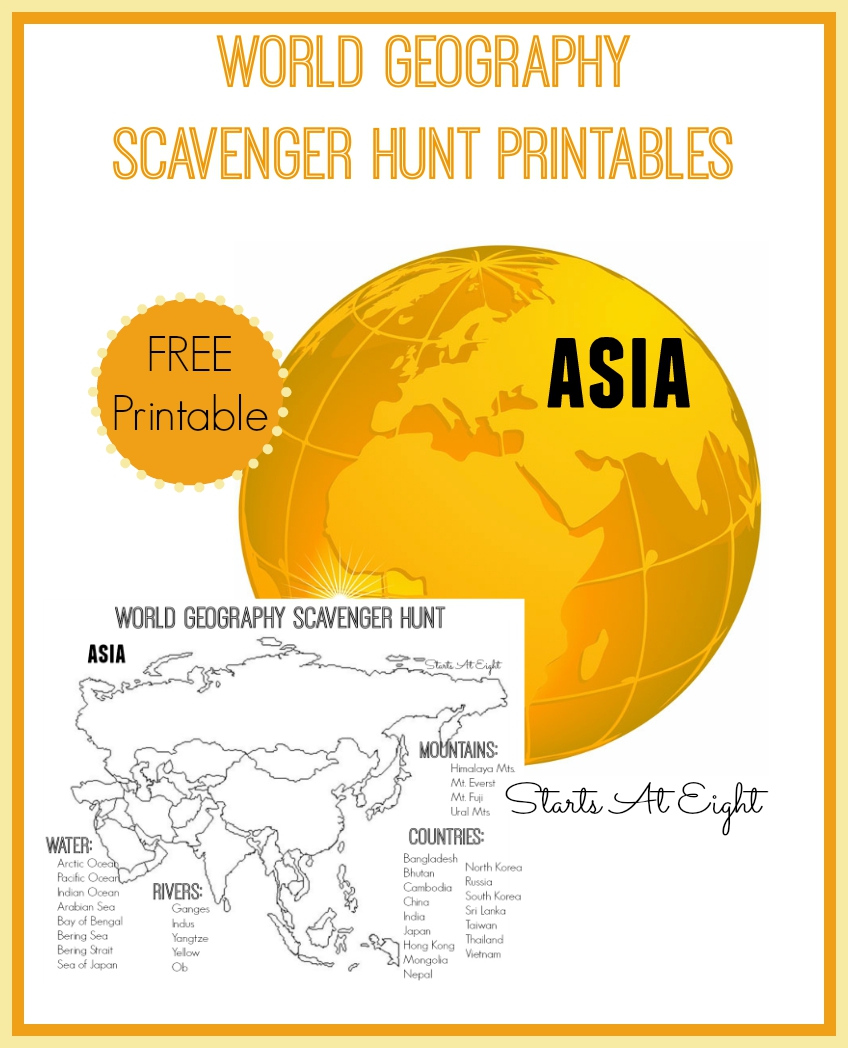 This 4th printable in my series of World Geography Scavenger Hunt printables is Asia. The other four World Geography Scavenger Hunt printables are South America, and North & Central America, Africa and Europe.
Asia Facts
Asia is the largest continent comprising 30% of the Earth's land area.
Asia is home to Mount Everest, which is the Earth's highest mountain coming in at 29, 029 feet.
Asia is also home to the Earth's lowest point – The Dead Sea coming in around -997 feet.
With over 4 billion people Asia is the most populous continent. (about 60%)
Asia is the only continent that shares borders with two other continents; Africa and Europe. It sometimes joins with a third continent, North America, in the winter by ice forming in the Bering Sea.
Some fascinating animals of Asia include the giant panda, the Asian elephant, Bactrian camel, kink cobra, Indian rhinoceros and the Komodo dragon.
Asia is home to 9 of the world's 10 tallest buildings including the tallest building currently – the Burj Khalifa in Dubai, which stands at an impressive 2,717 feet. This is closely followed by the Shanghai Tower at a no less imposing 2,073 feet.
World Geography Scavenger Hunt – Asia
Get out your wall map or atlas and get ready for some fun! Need some suggestions for map/atlas resources? Check out this Geography Resources article.
If you want to do this on an individual basis as more of a mapping exercise, consider purchasing Wonder Maps from Bright Ideas Press. It is a mapping software that includes political, physical, and historical maps. It allows you to select what features you want to show on the map and then print out as many copies as you need.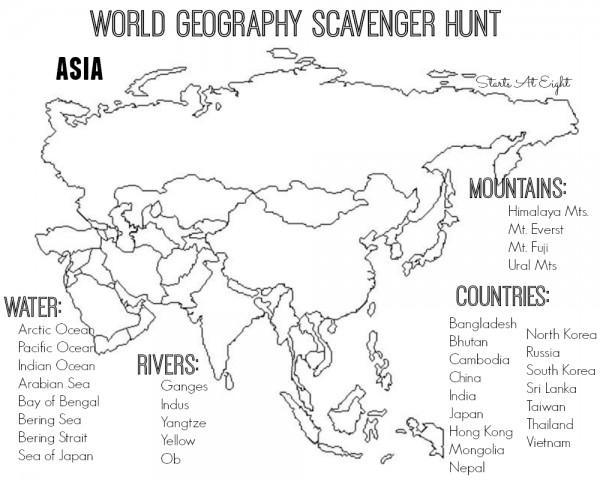 Download World Geography Scavenger Hunt Printable: Asia
World Geography Scavenger Hunt Printables
Print and use all the World Geography Scavenger Hunt printables!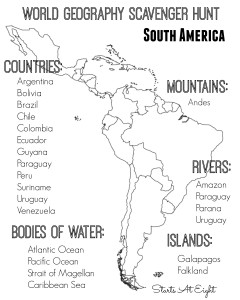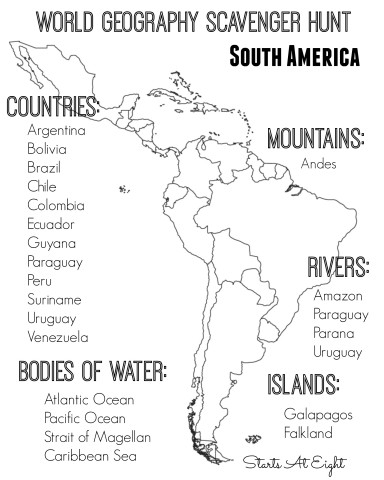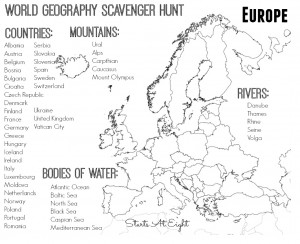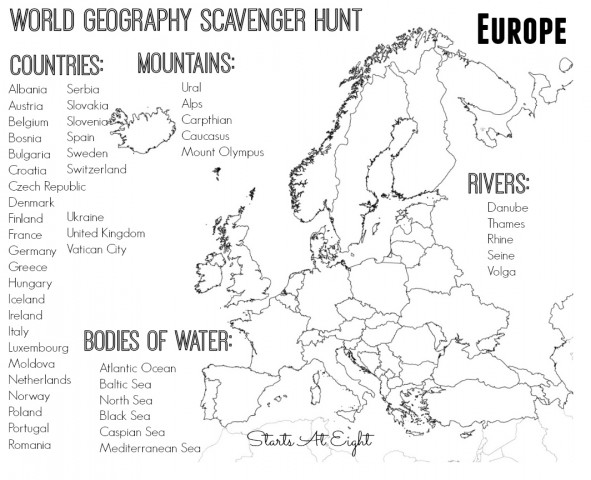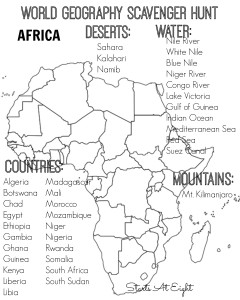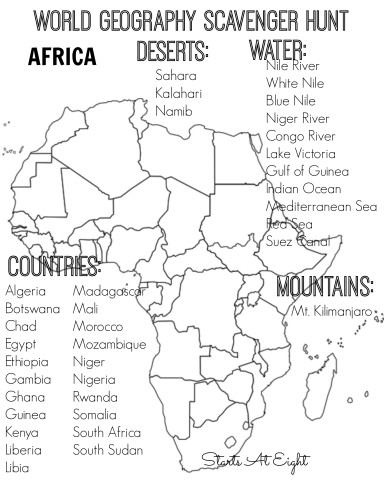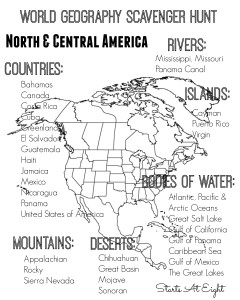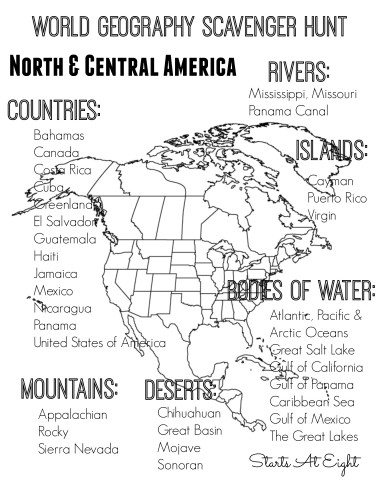 More Geography: