The Winter Olympics are fast approaching!  I remember doing a unit study with the kids for the last Winter Olympics and I loved it so much – More than they did I am pretty sure!
One thing I love about unit studies is the chance to spend so much time on a subject, really getting to learn and know so much more about it.  Unit studies allow you to include math, science, art, writing, history and more all from one topic! We are in full preparation to spend a couple of weeks learning about the history of the Olympics, this years location, and all the sporting events!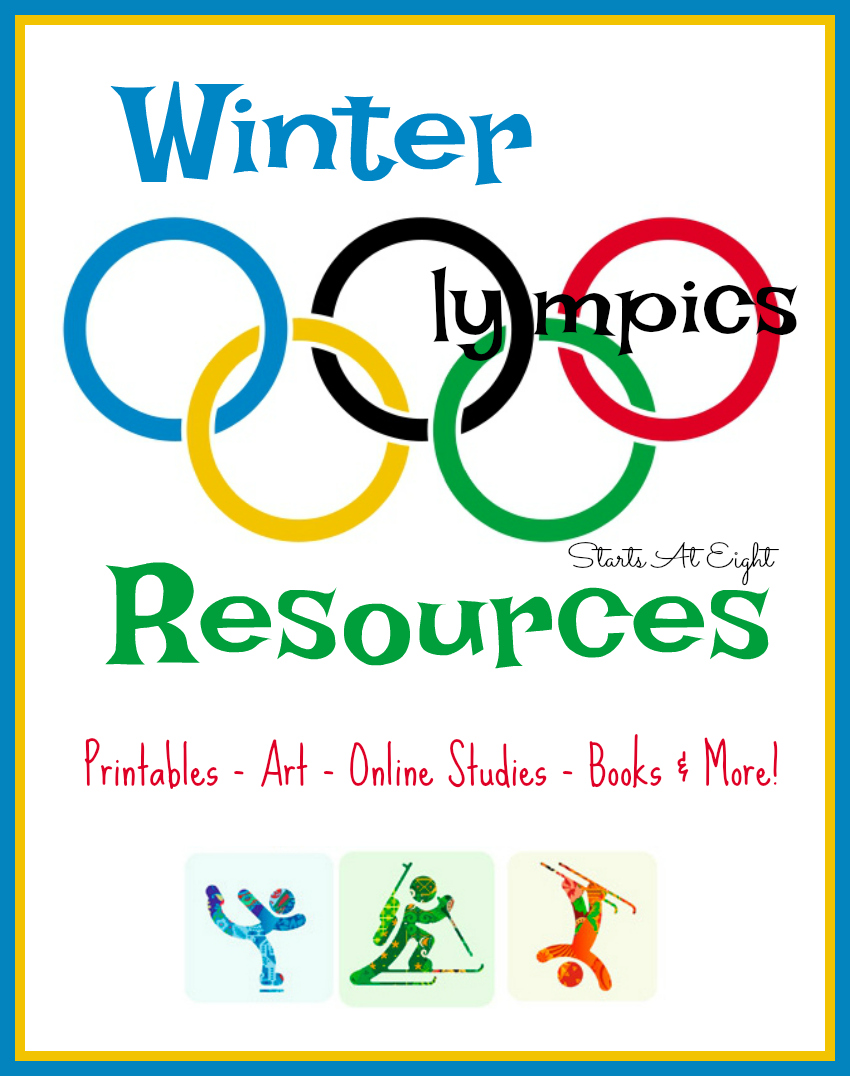 Be sure to follow all the action on the Olympic Games Website!
Winter Olympics Art
Today I would like to share our Winter Olympics Art with Chalk Pastels and a few other great Olympic resources that we are using this year.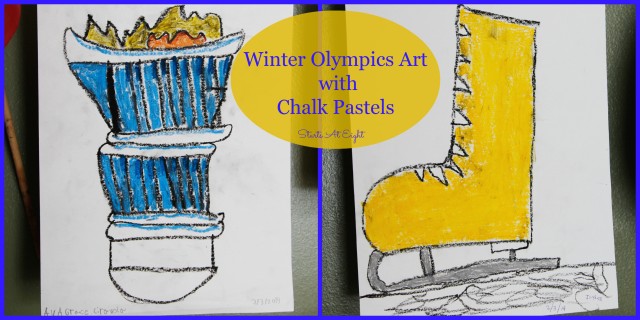 Thanks to You Are An Artist we have yet another way to incorporate art into our homeschool! Using A Simple Start in Chalk Pastels: Winter Olympics eBook we have created some fun art.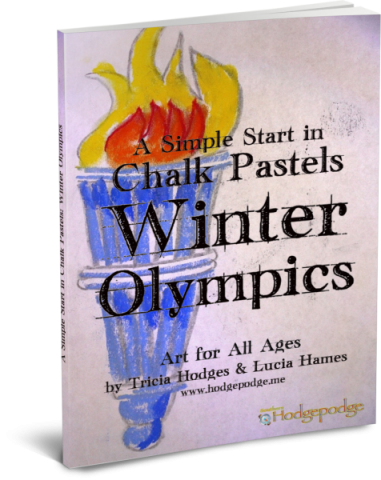 Things to create in the book:
Olympic torch
bobsled
downhill skier
Olympic skate
hockey stick and puck
Olympic mountain scene
Olympic medals
You can also get this as a VIDEO ART COURSE! With the Winter Games Video Art Lessons you get step-by-step instructions, techniques that encourage both new artists and challenge more advanced ones and you can even join a Facebook group where you can share your artwork and ask questions! As a BONUS: If you purchase the Video Art Lessons you will receive the Winter Games Simple Starts in Chalk Pastels ebook I mentioned above!
Winter Olympics Unit Studies
1. Winter Games 2018 from Amanda Bennett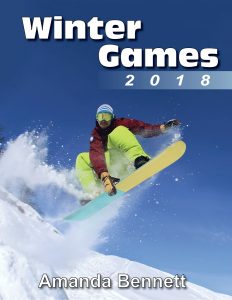 As you explore Winter Games 2018 with your family, you will find the following areas of learning included in the Winter Games 2018 study (pictured above):
History of the ancient Olympics
Science and the laws of physics in sports
Sports and the human body
World geography, both ancient and modern
World politics and its influence on international sports
The Winter Games Unit Study Adventure is a digital 4-week study, meaning your children can work through the study interactively. Each day's lesson plan has been written in two levels: Lower Level (elementary grades) and Upper Level (junior/senior high grades), enabling the whole family to learn together. Includes the new Winter Games 2018 Companion Lapbook.
Winter Olympics Printables
Pinterest Board
Be sure to follow my Pinterest Board for more activities, printables, crafts, history lessons, and more! I am always adding as I find new stuff!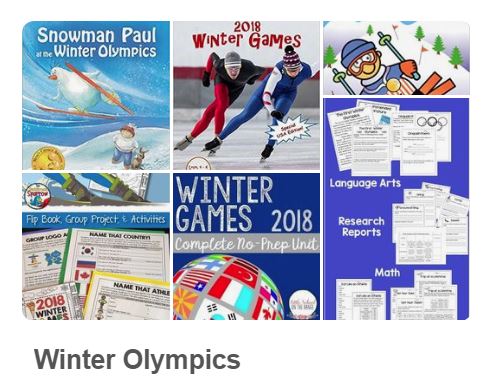 More Winter Activities
Beyond the Olympics there are so many fun themes to explore for winter! Topics like snow, snowmen and snowflakes, winter sports like ice skating and sledding, winter animals like polar bears and penguins and so much more! Check out some of the other fun winter things here at Starts At Eight!