Monday: Joey was off from work today to celebrate President Lincoln. Whatever the reason, when Daddy is home the flow of the house is disrupted so I aimed for a shorter day. Amazingly we breezed through our "must dos" of history (Africa), First Language Lessons, math, and instrument practice, as well as spelling for Jayden.

The highlight of our academic day was this video that helped us to appropriately say the numbers 1-10 in Swahili. There are more numbers on this video but we just focused on 1-10. Kulmansam has many other videos in which to assist you in speaking Swahili.
Tuesday: Ava has already started on her birthday wish list (it is much longer than when she started it here in this photo). She had written one for Christmas, and now is obsessed with what she wants for her birthday (in June).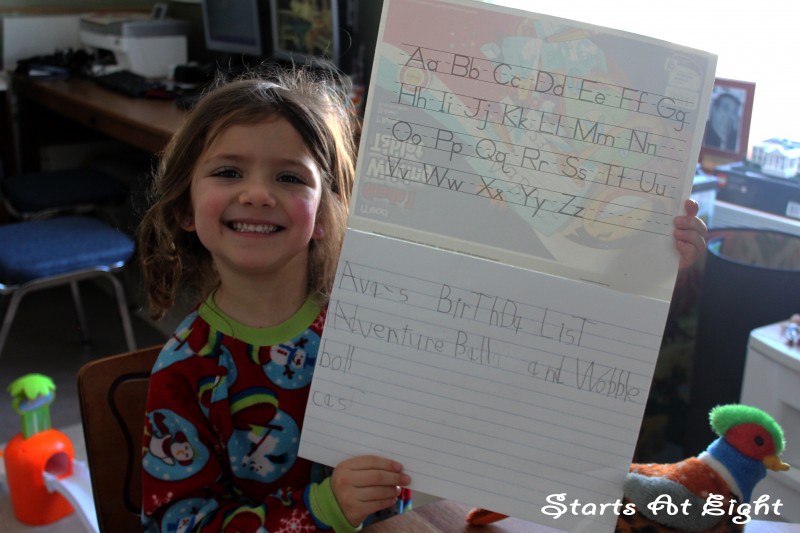 Wednesday: We are starting Matter in science this week. Matter is anything that has mass and takes up space. The kids enjoyed this lesson because we got out the Legos to demonstrate atoms, molecules and chemical reactions.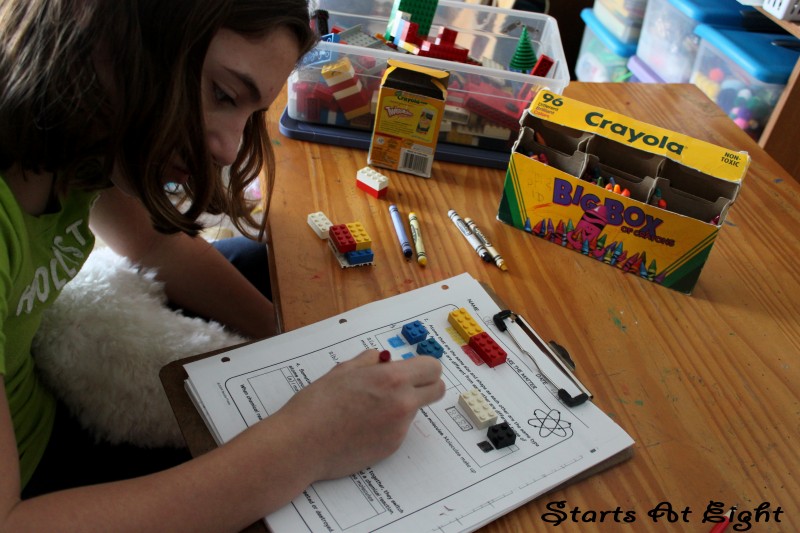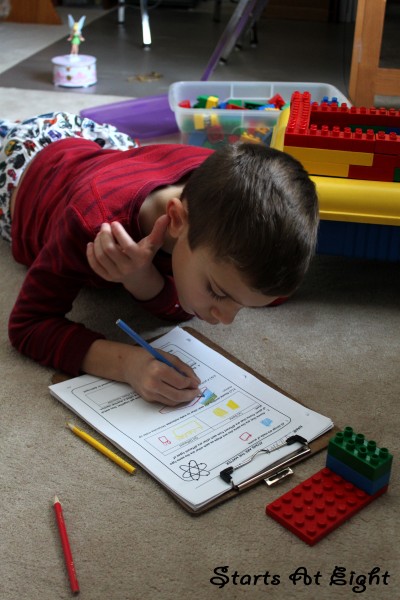 Even Ava got on the bandwagon with her Legos, only she created Rapunzel's tower from the movie Tangled!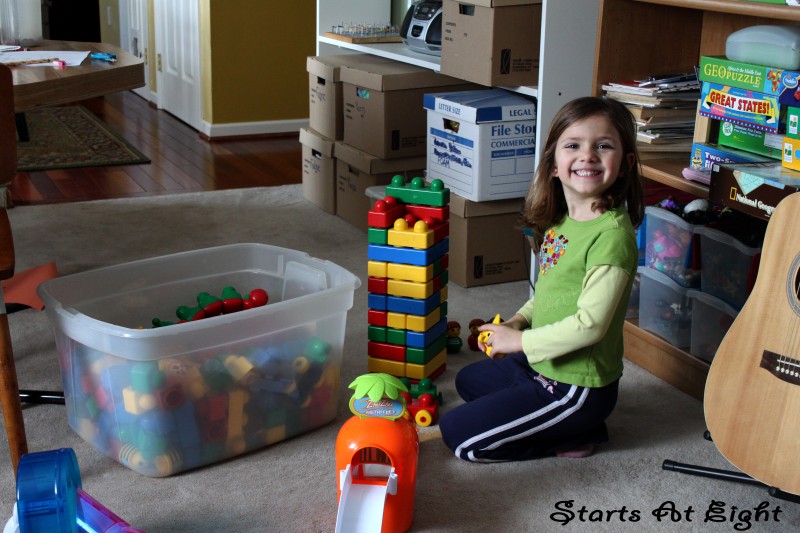 We also created acrostic poems using the word matter.
What's the Matter?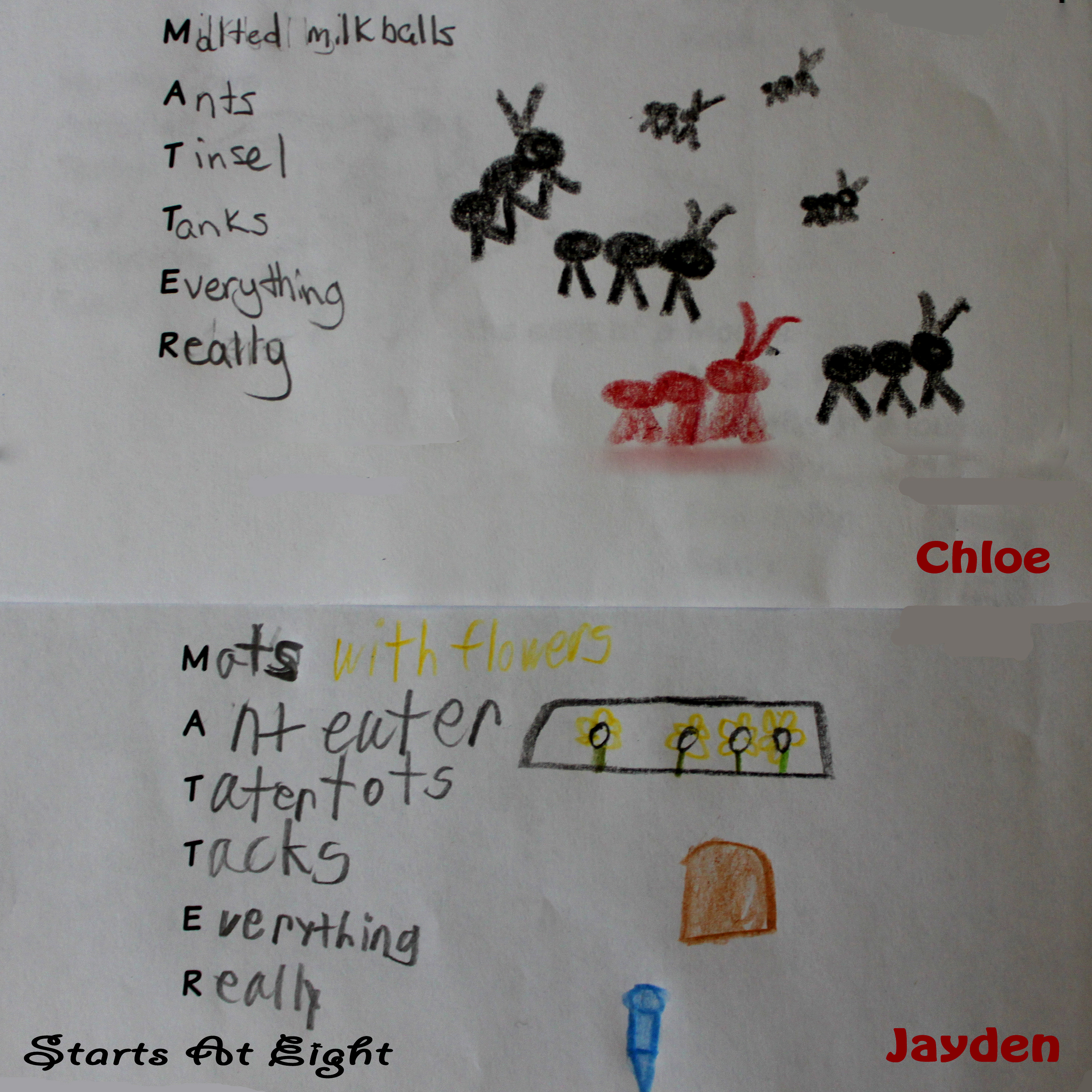 Mountains
Air
Teapots
Trains
Everything
Really
Malted milk balls
Ants
Tinsel
Tanks
Everything
Really
Mats with flowers
Ant eater
Tater tots
Tacks
Everything
Really
Friday: Jayden had chess club again today. The girls are working on their own projects. Chloe is working on a "You Know You're a Gymnast When" poster spurred by a t-shirt she had seen. Ava deicded she wanted to do a craft so we pulled out a sheep craft as well as books and little facts. Figured we may as well get a jump start on our farm unit!