That smell. Can you smell the formaldehyde? It is often a dreaded part of high school biology class. The good news is that if you don't have the resources (or the stomach) for a frog dissection lab, there are are plenty of Virtual Frog Dissection Resources to choose from!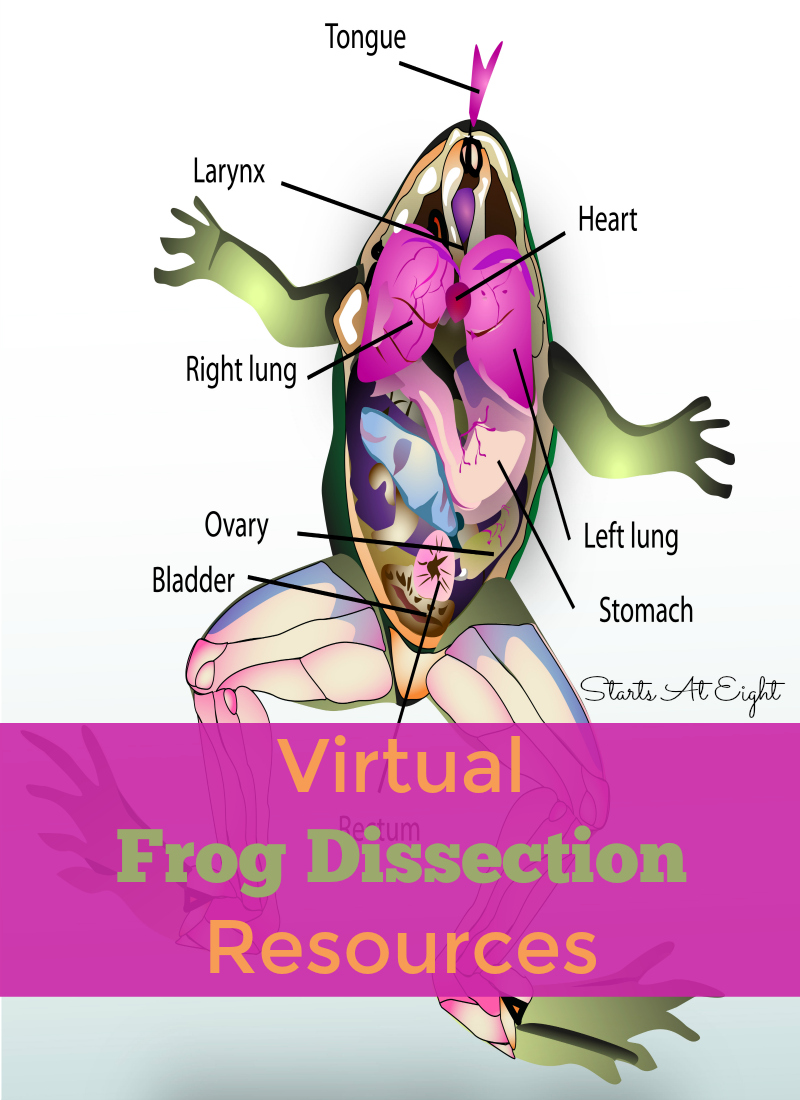 I have now had the opportunity to have two of my children come across frog dissection as part of their science curriculum. The first one was with my high schooler and we did a full hands on frog dissection lab right in our kitchen! She hated it. My little one at the time loved it. I felt it was an important experience for her to have in her high school biology course.
This year frog dissection is part of my middle schooler's biology curriculum. He had NO desire to dissect a frog, and I don't feel the need to make him do it in middle school. (He will however be doing it as part of his high school biology studies.) Therefore I went looking for some virtual frog dissection resources for him to use instead of a hands on dissection.
Virtual Frog Dissection Apps
1.  Virtual Lab – Virtual Frog Dissection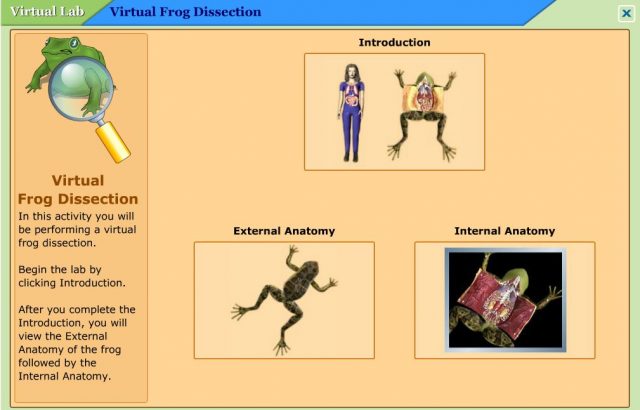 This Virtual Lab – Virtual Frog Dissection is put on by McGraw Hill. This is a digitally constructed frog dissection lab. It includes a Post Lab Quiz and Lab Report Printable.
This Virtual Frog Dissection Lab covers:
External Parts – Including a general orientation which includes terms like dorsal and ventral. Then it goes through the skin, head, cloaca, and legs.
Internal Anatomy – This includes cutting and pinning simulations. The internal systems covered are the Digestive, Respiratory, Circulatory, Reproductive, Excretory, Nervous, Muscular and Skeletal Systems.
2. Virtual Frog Dissection Educational App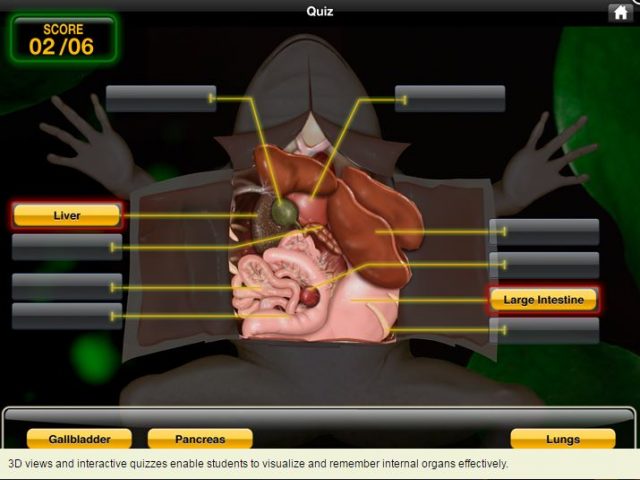 This Virtual Frog Dissection Educational App can be purchased in multiple forms:
From the Apple Store to be put on an iPod/iPhone/iPad
From the Apple Store for a Mac Computer
As a desktop app for Windows
As a Interactive Whiteboard files
App Features:
Individual 3-D organ views and information
Voice-overs for instructions and reading
Dissection tools like pins, marker, scissors, scalpel, and forceps
Details labels, information on frog classification, life cycle, and organ functions.
Anatomical comparison of human and frog organs
We purchased this app for our iPad and absolutely love it! I appreciate the fact that you can easily do the frog dissection over and over again, and love all the added information within the app. This was a very inexpensive and comprehensive virtual frog dissection option.
3. The Digital Frog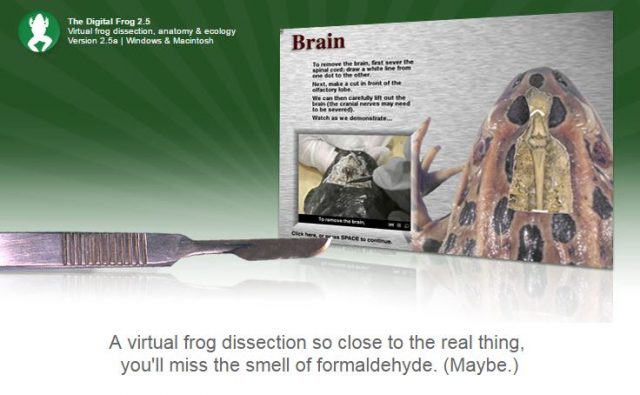 The Digital Frog 2.5 engages students with an interactive, virtual dissection, allowing the student to learn each of the cuts necessary by "cutting" with a digital scalpel before watching the full screen video. The program also makes learning anatomy an enjoyable experience, by allowing students to have fun and learn through exploration and discovery. Animations and interactions allow students to see how the frog's body works—from blood pumping through the heart, to joints that can be built up and moved by the user.
Virtual Frog Dissection Resources
1. Online Virtual Frog Dissection Site
This Online Virtual Frog Dissection site is FREE! The features include:
Anatomy diagrams
Printable Dissection Guides
Printables – including anatomy labeling, fill in the blanks and more!
Dissection video slideshows
2. Frog Anatomy Video
3. Frog Notebooking Pages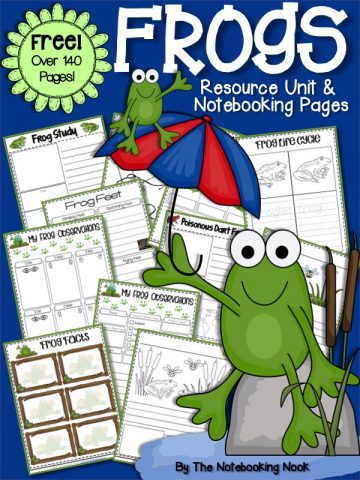 This is a FREE Frog Unit including over 140 pages of printables.
Information like the frog life cycle, frog classification, frog anatomy, kinds of frogs, frog or toad, and more!
You can directly download the Frog Printables here.
4. Frog Books