Throughout the years we have used the late spring and early summer to garden in various forms.  We have started seeds inside, researched and read about plants, planned, dug and planted an outdoor garden and more.  A Homeschooling Gardening Unit makes for great family time as well as a fun and engaging science unit.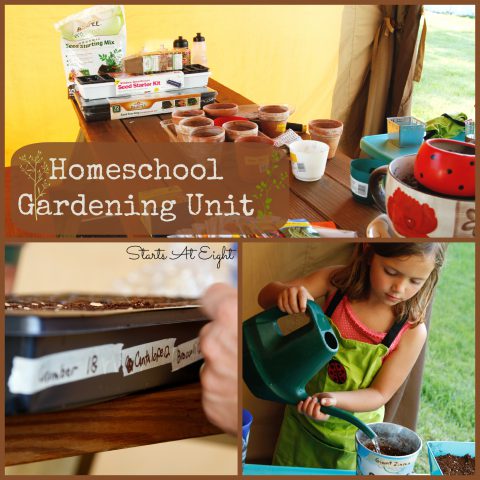 We have just returned home from a 2+ week vacation in Florida. What we have found is that NY is still NY. Is is cold and raining here, and our yard is more of a pond than anything right now. Our plan was to begin digging in the yard for our expansion this week. Since we cannot yet get to the garden expansion we are planning, we are resolved to getting our garden started inside.
Ava has been growing sunflowers for a few weeks now and they are getting so much taller! She is so excited to water them every day and check on their progress. She plans on starting another pot of sunflowers later this week.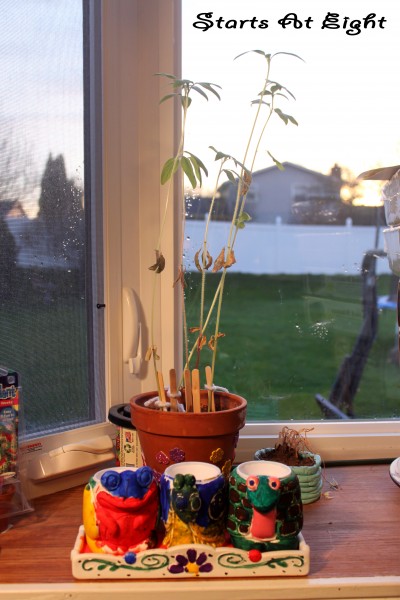 The kids also painted cute ceramic planters that will house a flower of their choosing. There is a frog, a snail, and a turtle, in a cute painted base.  You can see them in the photo above.
We have all of our seeds gathered to begin our planting. We use The Square Foot Gardening Method once we plant outside. You see how we built our square foot garden here. Then all of our planting will be done from a paper grid (found in the All New Square Foot Gardening
) that we plan out based on what buds sprout.
Right now though, we will start inside, with rows and rows of seedlings in our bay window.  Our seeds include cucumber, carrot, cauliflower, green peppers, tomatoes, lettuce, beans, yellow squash, and a variety of flowers that we will plant around the yard outside.  Chloe would like to grow raspberries so she is looking into what is need for us to give raspberries a try as well.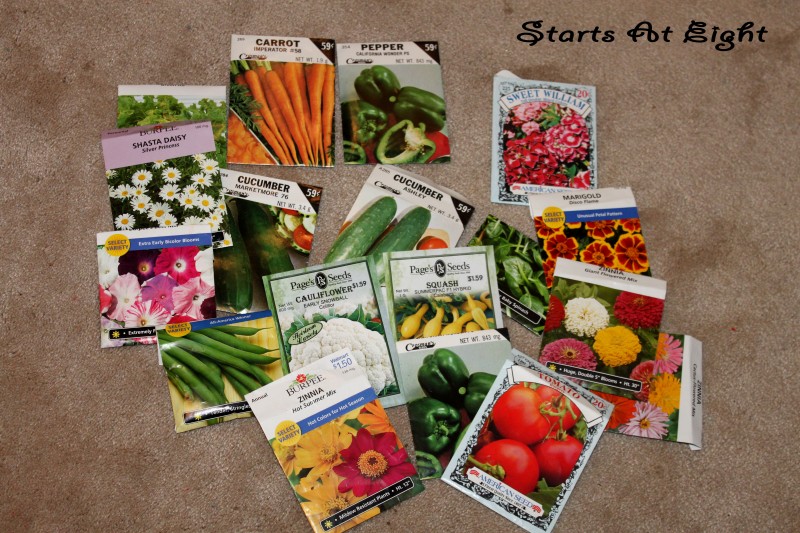 Homeschool Gardening Resources: