Through the years our children have amassed a large number of different building/construction sets. From the classics like Legos to new favorites like Keva Planks they are all unique and fun in their own way. The following list of building construction sets are great for any gift giving occasion. Whether you celebrate Christmas or Hanukkah, or your looking for a birthday gift, any of these choice will bring fun, education, and entertainment to the child you are buying it for!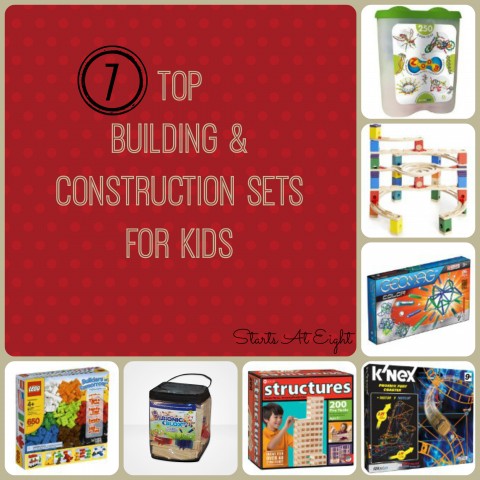 Building Construction Sets:




No glue connectors required (although adding connectors as a whole new element to building with these), simply stack wood planks to create buildings, monuments and geometric forms.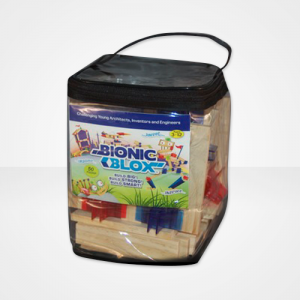 The educational uses of BionicBlox are many: creative play, social and collaborative building (a favorite of science museums), counting, geometry, higher level math, architecture and engineering. The best part is children want to learn when playing with BionicBlox.
Thanks to the BionicStar Connectors you can build things that simply aren't possible with the freestanding blocks offered by others. But the really great thing about BionicStars is that they can also be used with building sets you might already have in your home or school.
Help your kids get more out of their building experience and watch their creativity soar to new heights by simply adding the BionicStar Connectors to any of these freestanding block sets:
KEVA by MindWare
KAPLA
CITIBLOCS

Geomag is an inventive system of simple construction made of magnetic rods and non-magnetic steel spheres produced in Switzerland. A huge number of shapes, geometric figures and models of every kind can be constructed. Geomag stimulates creativity and logical reasoning. The variety of the shapes and their transformations make it possible to renew structures continuously.

Quadrilla is the most stable wooden marble run on the market and so much fun for kids and adults. Children will love constructing their own unique designs and watching the way marbles roll through them. Or, copying the wonderfully concise designs included in the play manual.