On March 2nd we celebrate the birth of Dr. Seuss. While he isn't a great American hero, he is a great American author. Dr. Seuss was born Theodor Seuss Geisel and is best known for authoring popular children's books under the pen name Dr. Seuss. Dr Seuss books run from board books for little ones, rhyming, colors, mischief and more, Dr. Seuss is an American household name.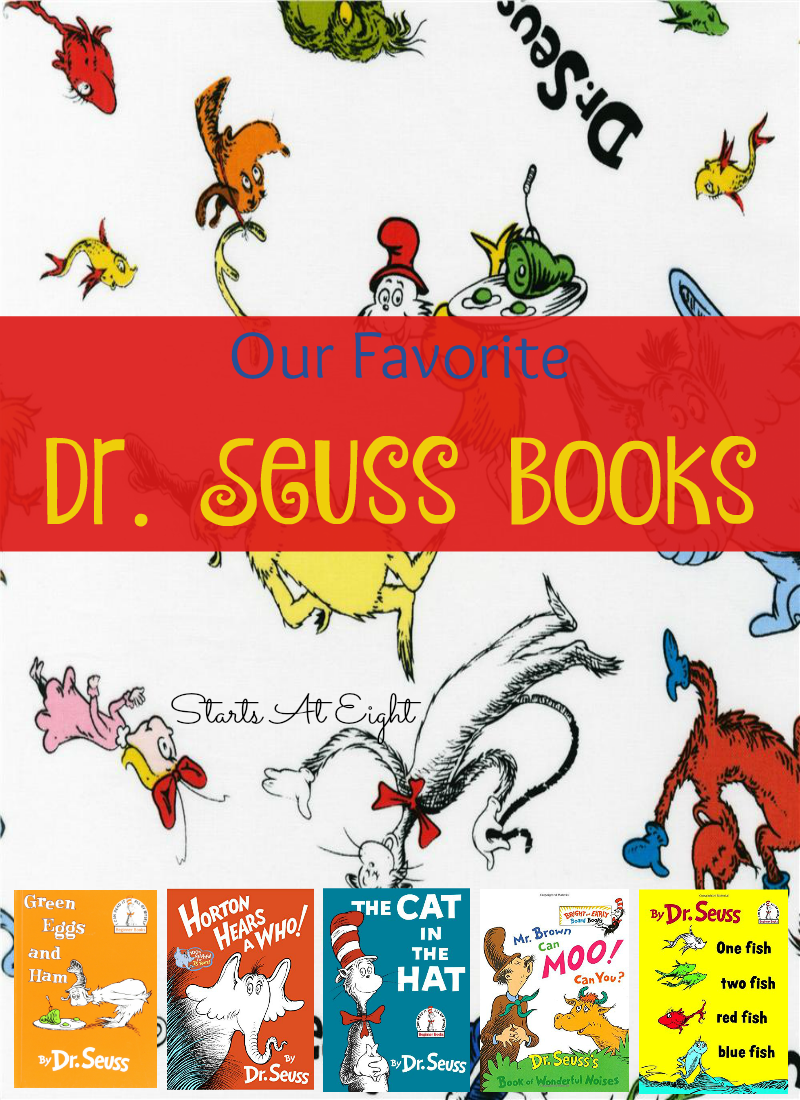 "A person's a person, no matter how small," Theodor Seuss Geisel, a.k.a. Dr. Seuss, would say. "Children want the same things we want. To laugh, to be challenged, to be entertained and delighted."
Favorite Dr Seuss Books
In honor of Dr. Seuss, here is a list of our favorite Dr Seuss books. Some are very well known, and others possibly not so much, but all worth the time to read and share with the little ones in your life!
The Cat in the Hat – Poor Dick and Sally. It's cold and wet and they're stuck in the house with nothing to do . . . until a giant cat in a hat shows up, transforming the dull day into a madcap adventure and almost wrecking the place in the process!
Green Eggs and Ham – "Do you like green eggs and ham?" asks Sam-I-am in this Beginner Book by Dr. Seuss. In a house or with a mouse? In a boat or with a goat? On a train or in a tree? Sam keeps asking persistently. With unmistakable characters and signature rhymes, Dr. Seuss's beloved favorite has cemented its place as a children's classic. In this most famous of cumulative tales, the list of places to enjoy green eggs and ham, and friends to enjoy them with, gets longer and longer. Follow Sam-I-am as he insists that this unusual treat is indeed a delectable snack to be savored everywhere and in every way.
The Lorax – "Unless someone like you…cares a whole awful lot…nothing is going to get better…It's not." Long before saving the earth became a global concern, Dr. Seuss, speaking through his character the Lorax, warned against mindless progress and the danger it posed to the earth's natural beauty.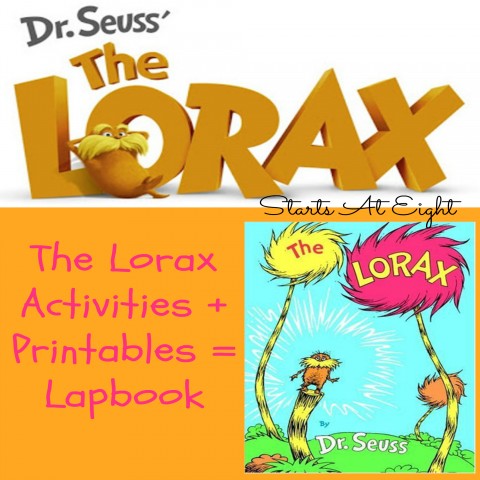 Hop on Pop – Loved by generations, this "simplest Seuss for youngest use" is a Beginner Book classic. See Red and Ned and Ted and Ed in a bed. And giggle as Pat sits on a hat and on a cat and on a bat . . . but a cactus? Pat must NOT sit on that!
Horton Hears a Who! – Horton is back! After his first appearance in Horton Hatches the Egg, everyone's favorite elephant returns in this timeless, moving, and comical classic in which we discover that "a person's a person, no matter how small." Thanks to the irrepressible rhymes and eye-catching illustrations, young readers will learn kindness and perseverance from the very determined and very endearing Horton the elephant.
The Foot Book – This is a classic to-tapping Seuss book for toddlers about opposites. "Left foot, left foot, left foot, right, feet in the morning, feet at night." Check out this fun Foot Book Learning Activities!
Mr. Brown Can Moo, Can You? – Hears an introduction for babies to the wonderful mishmash world of sounds. Listen to the cow's moo, the frying eggs' sizzle, and the thunder's boom boom boom. There are plenty of noises for everyone!
My Many Colored Days – With Steve Johnson and Lou Fancher whose stunning, expressive paintings reveal such striking images as a bright red horse kicking its heels, a cool and quiet green fish, a sad and lonely purple dinosaur, and an angrily howling black wolf. Using a spectrum of vibrant colors and a menagerie of animals, this unique book does for the range of human moods and emotions what Oh, the Places You'll Go! does for the human life cycle. Here is a wonderful way for parents to talk with children about their feelings.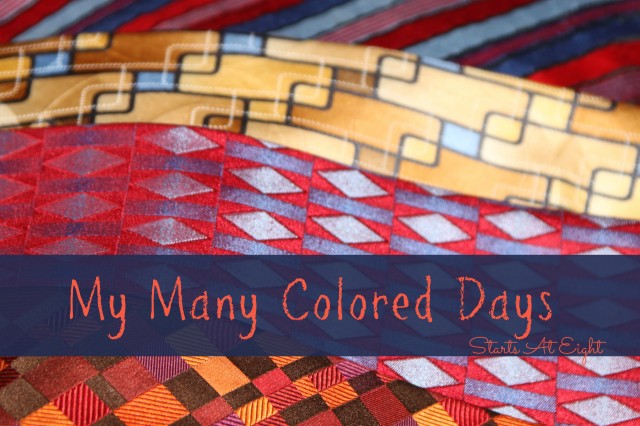 How the Grinch Stole Christmas – "Every Who down in Who-ville liked Christmas a lot . . . but the Grinch, who lived just north of Who-ville, did NOT!" No holiday season is complete without the Grinch, Max, Cindy-Lou, and all the residents of Who-ville, in this heartwarming story about the effects of the Christmas spirit on even the smallest and coldest of hearts.
Go, Dog. Go! –  From big dogs and little dogs to red, green, and blue dogs, dogs going up and dogs going fast . . . who knew dogs were so busy? And laughter will ensue at the repeated question "Do you like my hat?"
Dr Seuss on Pinterest
Be sure to check and follow my Dr Seuss Pinterest Board – Click on the image below!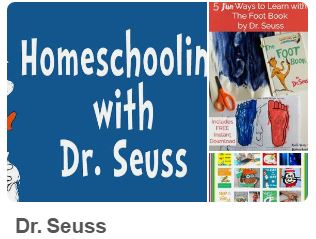 About Dr. Seuss
Learn more about Dr. Seuss himself with Who Was Dr. Seuss? And click on the image below to get a FREE Printable Notebook page to go along with it.