BookShark has added something new for 2021! BookShark Virtual Online Homeschool Curriculum is a new feature you can add on to many of the BookShark curriculum options. It allows you to do your reporting online, track assignments, grades, and more!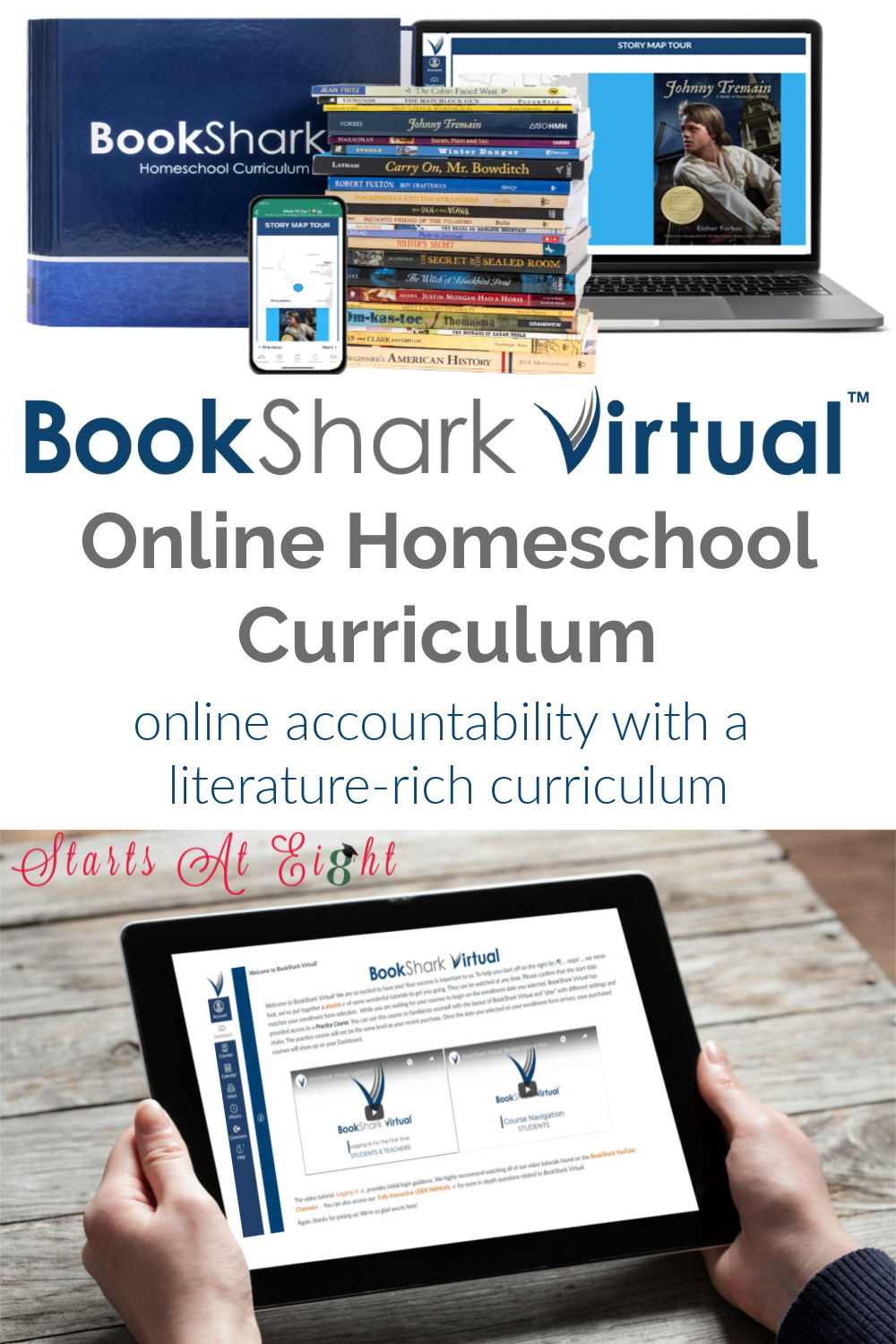 New for 2021: BookShark Virtual Online Homeschool Curriculum
BookShark Virtual is a feature that works alongside the BookShark print curriculum, not in place of. That means you will need the BookShark printed curriculum, and then you have the option to add on the virtual portion.
I recently reviewed the BookShark Elementary Science Curriculum I am using with my 3rd grade grandson. Pairing it with this new virtual feature makes it even simpler to implement. I can check lesson plans on the go and even quick reference the science supplies needed for the experiments when I get to the store and realize I have forgotten my list!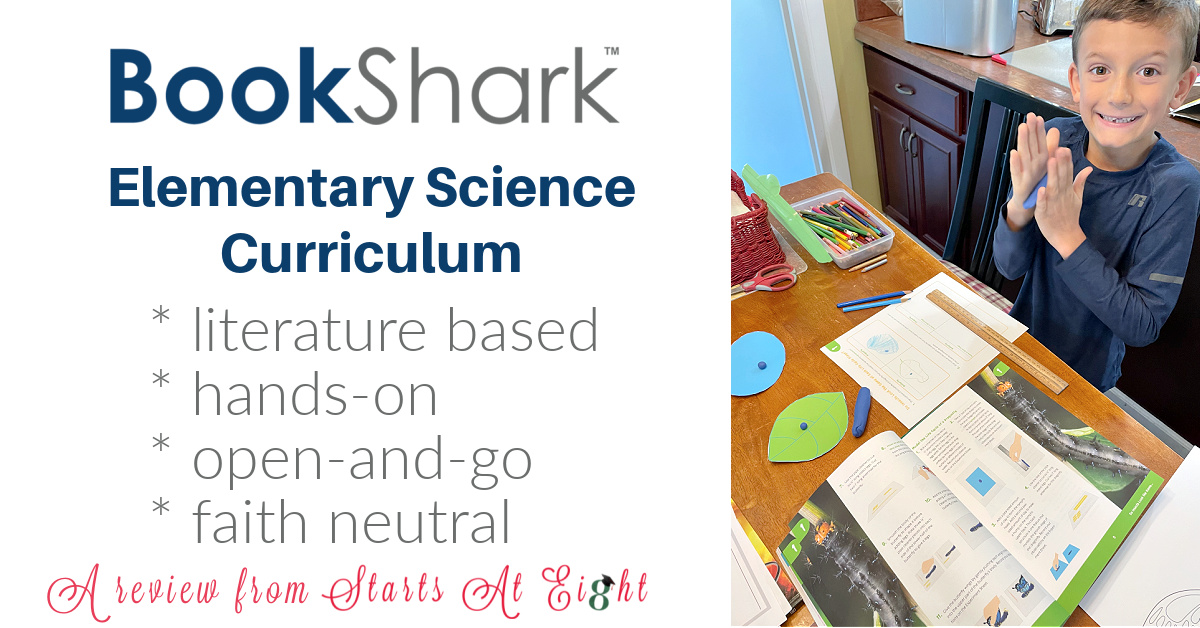 For parents and students, it offers enhanced, online capabilities such as assessments, grading, and accountability. These can be accessed both via desktop and mobile device.
It brings the power and ease of online accountability to a literature-rich curriculum!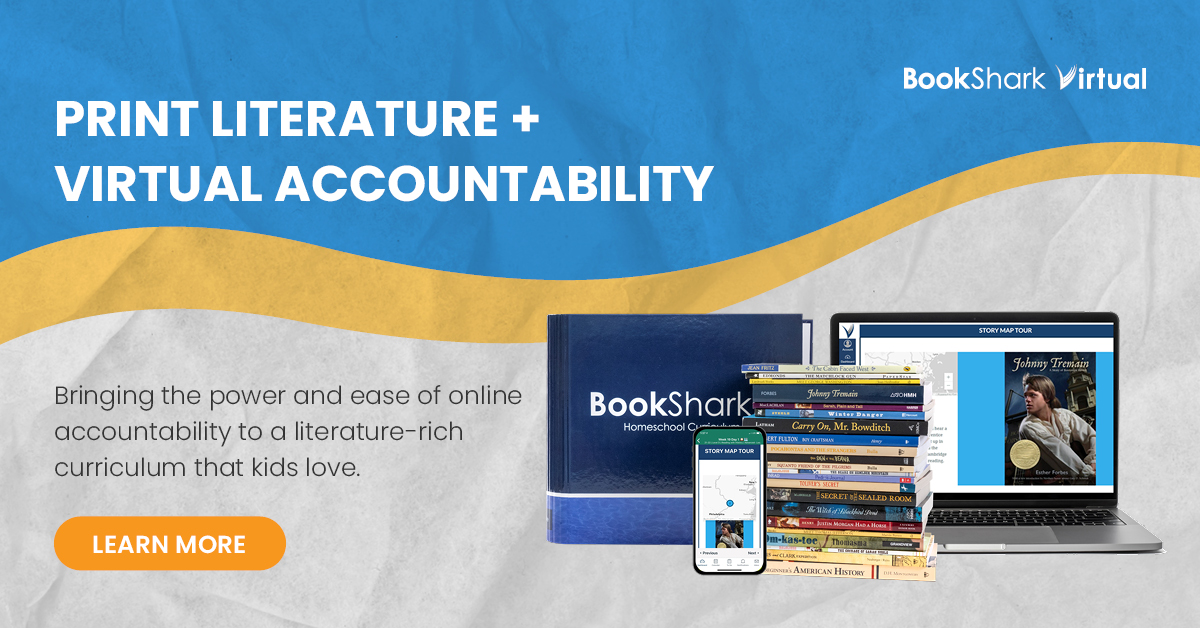 Features for both parent and child:
enjoy easy recordkeeping & grading
upload student work
see 36 weeks of schedules
keep track of completed assignments
encourage independent learning
document student work
track completed assignments
assign & adjust grades
provide feedback and leave messages
get parent notifications
export PDF portfolio of completed work
and many more
BookShark Virtual Online Homeschool Curriculum is available for any BookShark levels A-H, including history, language arts, and science. It also completely integrates with Math-U-See. BookShark Virtual also offers proposed schedules and the ability to upload completed assignments for Singapore, Saxon, and RightStart.
A Few Cool Features We Love
Auto Grading of Written Work – you (or your student) can upload student assignments right into the online assessment tool for automatic grading. While all assignments aren't auto-graded, there is a manual grading option as well. This way all grades are kept in one place in the BookShark Virtual dashboard for that class!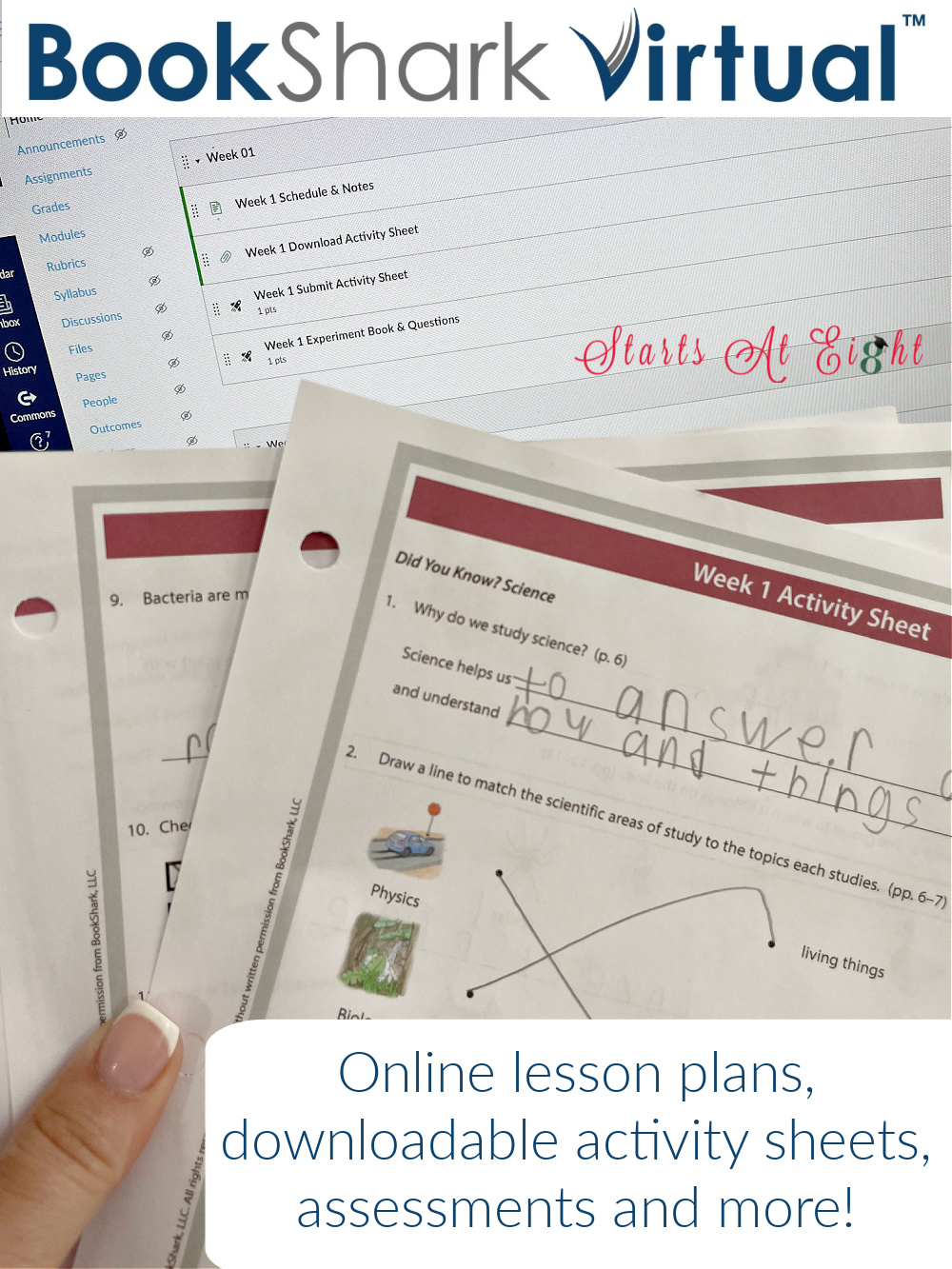 It Creates a Digital Portfolio – BookShark Virtual saves your student's work and grades so you can easily see progress and track learning at any time.
Fosters Independence – The BookShark Virtual platform provides lesson plans so your student can just log-in and get started on what they need to accomplish for that day. They can also take assessments, review their grades, and even communicate with you (their teacher) so you can have all course related comments together in one place.
Try Before You Buy!
The best way to understand BookShark Virtual is to try it yourself. The first three weeks of every Virtual course are available for free just like the Instructor's Guide samples always have been (here).
Watch the demo videos to get your bearings, and then take it for a spin. Let your child take a peek, too!