Instilling good money habits in our children is one of life's most important lessons. Money sense can be taught from an early age with coin counting, play store, and more. As kids grow into the middle and high school years money management should be an important part of their learning.
I recently wrote an article concerning Financial Literacy For Kids, specifically discussing younger children through elementary grades.  Be sure to go check it out if you have younger kids!
This article specifically focuses on Money Management for Teens.
Money Management for Teens
If you didn't spend much time talking about money with your younger children don't fret, that doesn't mean it's too late to start.
According to U.S. Bankruptcy Judge John C. Ninfo, "Sixty-eight percent of high school and college students say they've never had a meaningful conversation with their parents about personal finances, and ten percent of college students will drop out of school because of credit debt."  
We as parents, and homeschooling parents need to include financial planning, and money sense into our plans, conversations, and daily life with our children.  We need to better prepare them to manage their money to help ensure their future success.
Learning From Mistakes
In my article Financial Literacy for Kids I talk about allowances.  If you choose to go the allowance route with your children, it is especially important with older children to teach them to think through their purchasing decisions before proceeding with a purchase.
Help them understand this fact of life, "If I buy this, then I won't have enough money for that."  For example, our 13 year old daughter recently wanted jeans that were $50 a piece.  Now I will certainly buy her jeans, and do my best to find ones she is happy with, but I will not spend $50 on one pair!
She decided that she wanted them bad enough to purchase them herself. Within a month and a half these 2 pairs of jeans no longer fit her as she experienced another growth spurt.  Thus the money was spent and gone, and she had little to nothing to show for it.  Having spent this money depleted her short term savings, thus she had to work and save to gain enough money for the purchase of a pair of Ugg boots that she wanted so badly (because I won't spend $150 for the pair she wants).
In the end she realized maybe Mom wasn't so far off in encouraging her to wait on the jeans, and learned on her own to carefully consider each purchase that she makes.  It is better to have them learn these lessons now, and with smaller amounts of money, than making much larger money mistakes later.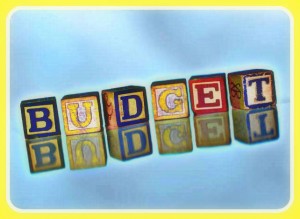 Budgets & Goal Setting
Helping your children to budget their money will help them prioritize their saving and spending needs.  Identifying and setting specific goals, such as I will need $50 for the video game I want, but I also will owe $30 for my cell  phone bill, is a good place to start.  If you child is earning $15 per week, that becomes $60 per month.
The cell phone bill is the priority so $30 has to go to that first, leaving $30 to divide between short and long term spending.  Based on the % you discussed with your child for each of these savings goals you would split the money accordingly.  Then your child can calculate how long it will take them to save the $50 for the video game they wish to purchase. Habits form early in life and become more difficult to change the older we get so the sooner you get started the better the lifelong money habits you will help instill in your children will be!
Money Sense Resources for Use With Teens
Biz Kid$ is a national financial literacy initiative based on the Emmy Award-winning public television series where kids teach kids about money and business.
Family Mint is a  Money Management Certification Program that combines a 60-page step-by-step workbook with a fun online money management application for kids ages 10 & up.  Kids that complete the 2 month program develop key money habits that will benefit them the rest of their lives.
Hands On Banking is an award-winning financial education program, available in English and Spanish, that offers free non-commercial content – lesson plans, instructor guides, student courses, activities, lessons, quizzes and much more. There are 3 levels of lessons: elementary, middle school, and high school.
KidsMoney.org – An organization that has been helping kids and parents build smart money habits since 1995. The site helps kids build smart money habits and helps parents and teachers educate their kids on important personal finance topics. 
Dave Ramsey's Foundations in Personal Finance is a DVD curriculum that is easy-to-implement, and includes lesson plans, assessments, case studies and activities. Foundations in Personal Finance can be used as a primary or supplemental resource to fulfill requirements in mathematics, economics, family consumer science, business mathematics and personal finance. Each stand-alone chapter can usually be completed within one hour, with the video segments averaging 15 minutes.
Something that goes hand in hand with Money Management for teens is Time Management for Teens. You can read more about it in my article Time Management for Teens.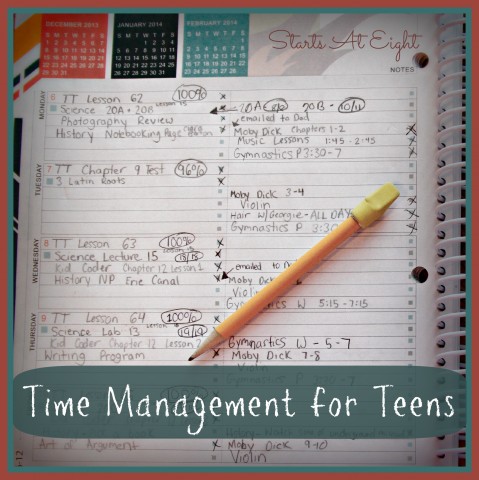 ---
Looking for more organizational help for your teen?
Check out these articles: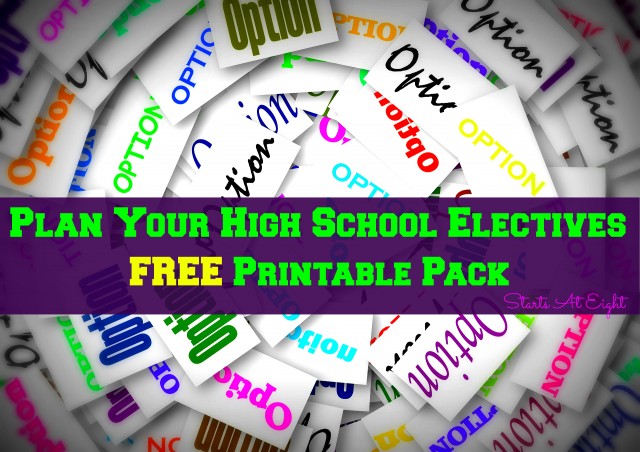 ---