It seems as though every holiday we celebrate comes with its own plethora of customized food and candy. From Halloween to Easter the candy holidays just keep rolling in! There is good news though, if you are in need of Non Candy Easter Basket Ideas then you are in the right place!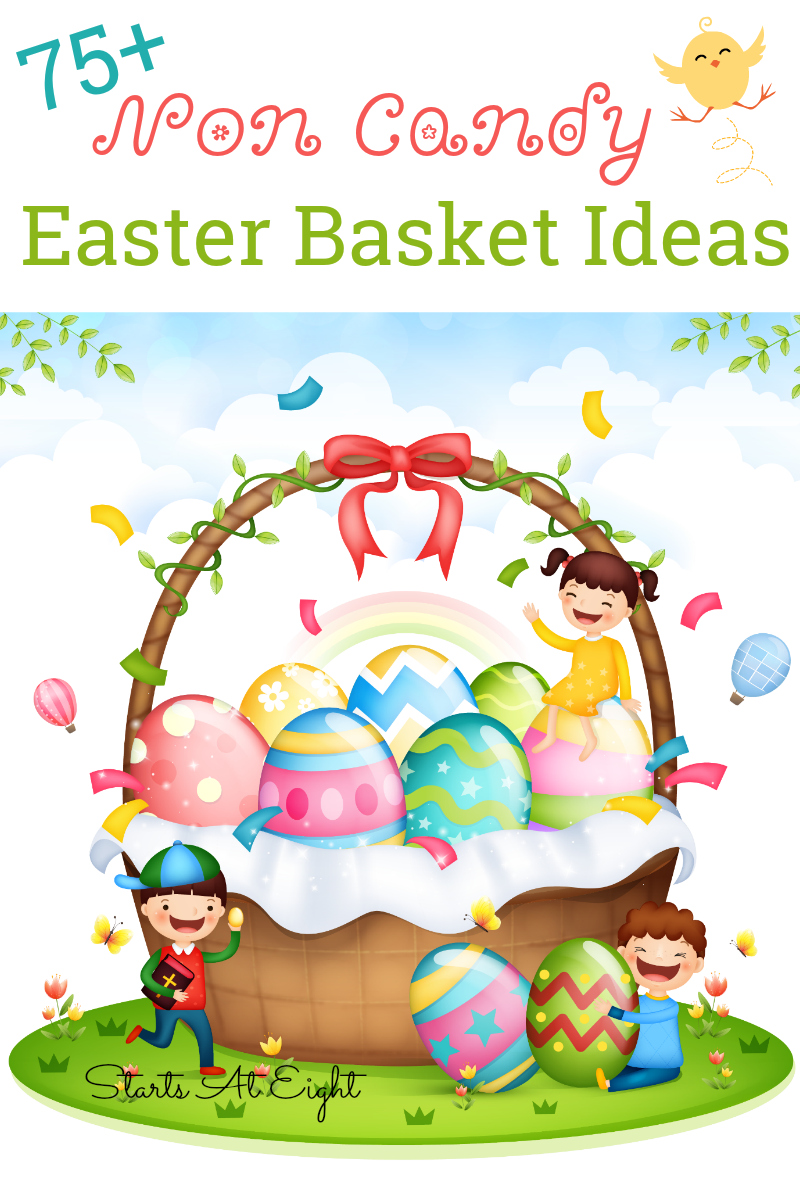 Non Candy Easter Basket Ideas
There are many reasons why you might want to keep candy out of the Easter Basket this year. Maybe you have children with allergies or food sensitives, maybe your family is junk food free or maintains a diet that wouldn't include candy, or maybe you're just sick and tired of all the candy! The latter would be true in my case as you would in my house that much of the Halloween candy is still hidden away in a bag and will get thrown out when Halloween comes around again.
Artsy Items
Outdoor Fun
General Toys
Bath & Beauty
Other Items
More Easter Ideas