You are sure to find something for your children to delight in this Easter with this HUGE list of Easter Books for Kids. Whether you celebrate the resurrection of Jesus, or delight in that funny bunny the Easter Bunny (or maybe both) there are books for all!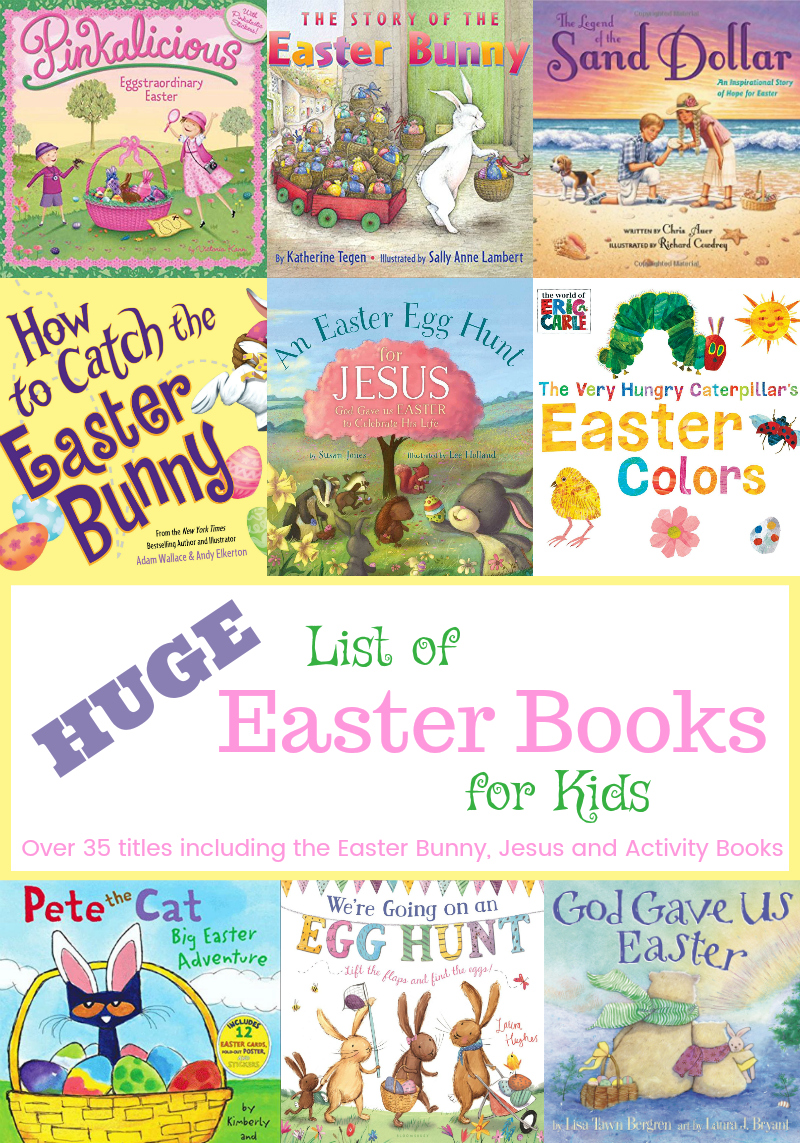 Through the years we have read so many books! As each holiday comes around there are always "go to" books that we read each year, as well as new ones I find to try out. This list has come from our years of reading and includes many of our personal favorite Easter Books for Kids.
Easter Books for Kids
Easter Books for Kids make great Easter Basket gifts! I also highly recommend trying to get some from your local library first. This will allow you to read and preview them before you buy. Then you can buy the favorites for your home collection!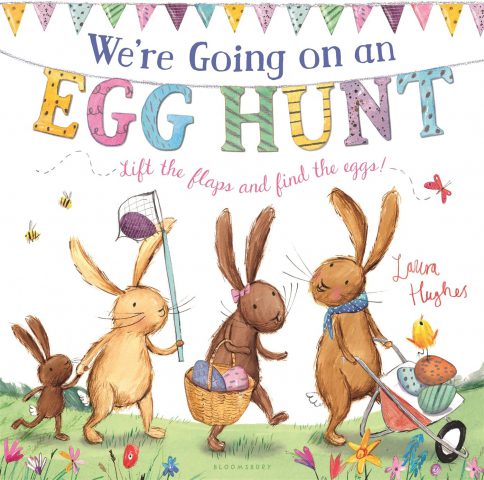 A perfect story for Easter and springtime, this delightful read-aloud also features ten lift-the-flaps!

We're going on an egg hunt.
We're going to find them all.
We're REALLY excited.
Hooray for Easter Day!
Join a family of bunnies as they set off on an exciting lift-the-flap Easter egg hunt. There are ten eggs to find and count–but watch out for the obstacles along the way . . . Lambs, chicks, bees, and ducks await, and there's even a wolfish surprise, so be careful!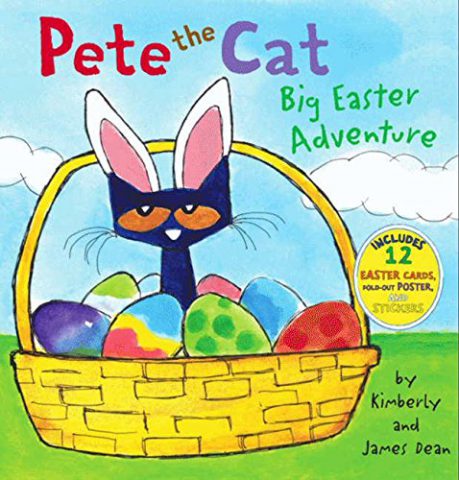 Pete jumps in to help the Easter Bunny in Pete the Cat: Big Easter Adventure—which comes complete with a poster, stickers, and a set of punch-out card.
When Pete wakes up Easter morning, ready to check out his basket of goodies, he discovers the Easter Bunny needs a little extra help. Our favorite groovy blue cat puts on his bunny ears and finds a way to collect, paint, and hide the eggs all in time for Easter!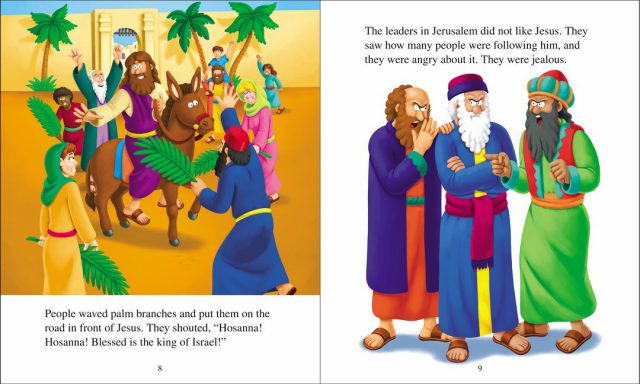 The Beginner's Bible, The Very First Easter introduces children to the amazing story of Jesus death and resurrection with exciting new artwork from the bestselling and beloved The Beginner's Bible.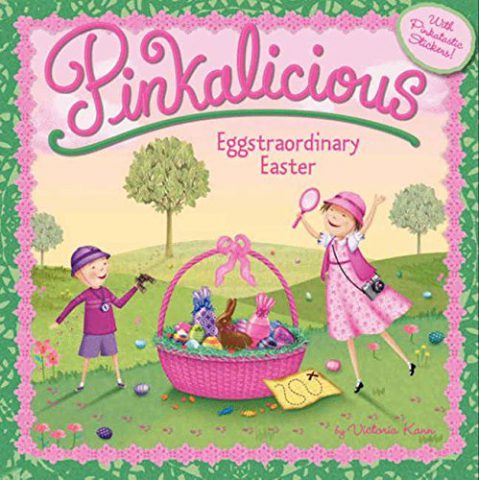 When Pinkalicious wakes up on Easter morning, she finds a note from Edgar Easter Bunny that sends the Pinkerton family on an eggsciting Easter scavenger hunt!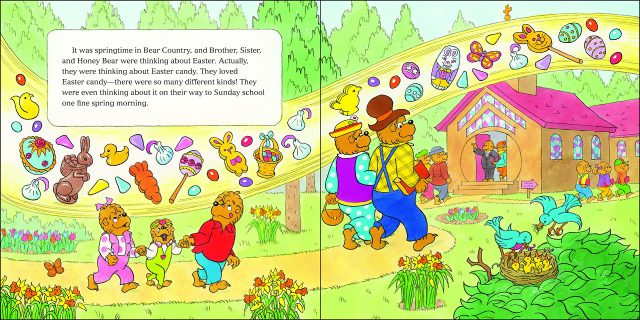 The Bear cubs are candy-crazy this Easter! But Missus Ursula and some Sunday school students tell the cubs about Jesus's resurrection and show them that salvation is much sweeter than candy! Includes a sheet of colorful stickers! Egg, The Easter Bunny brings lots of treats for Llama Llama: jelly beans, colorful eggs, and a fluffy surprise!
More Berenstain Bears Easter Fun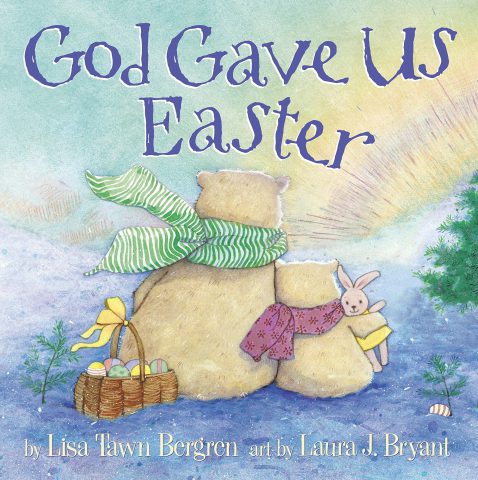 "God loved us so much he wanted us to always be with him too. That's why God knew he'd need to give us Easter."
As Little Cub celebrates Easter with Papa, Mama, and her brother and sister, she begins to ask her papa questions about this very special day of the year.  Papa lovingly explains God's plans for his children, while taking Little Cub on a memorable walk through her stunning Arctic world, and he shares how Easter came about in clear, simple terms that even the littlest cubs can understand.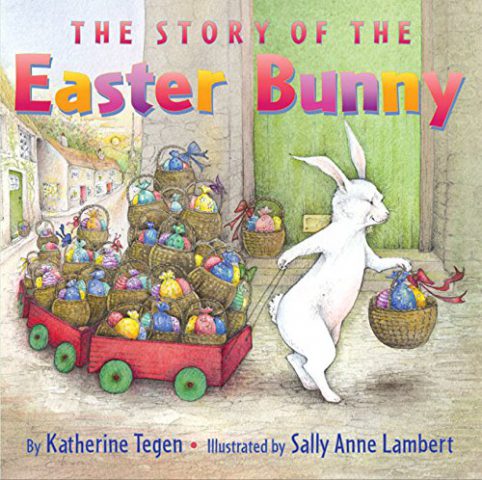 Everyone knows who the Easter Bunny is. Each year, he comes with a basket of painted eggs and chocolates for children. But not everybody knows where he comes from. On a snow-cold day in a snug little house… So begins the true story of the Easter Bunny!
With gorgeous and peaceful art, this fresh, innovative story describes how one little rabbit became a legend.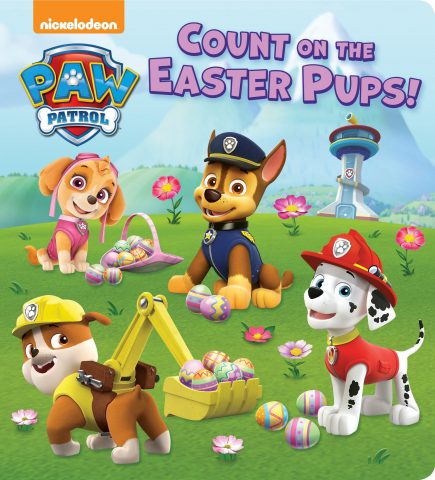 Help Skye, Chase, Marshall, and the rest of Adventure Bay's amazing pups get ready for Easter while learning to count from one to ten.
You might also want to check out Paw Patrol's The Pups Save the Bunnies – Nickelodeon's PAW Patrol hops to the rescue when Adventure Bay's bunnies need a new home. Kids will love this exciting full-color storybook, which features big flaps to lift.
9. An Easter Egg Hunt for Jesus (God Gave Us Easter to Celebrate Hist Life) by Susan Jones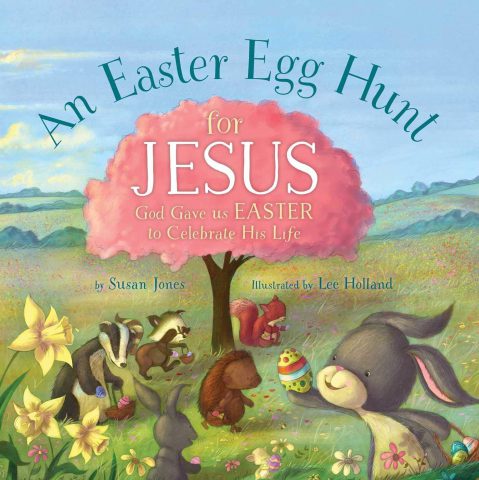 A quiet forest wakes up from its winter sleep. Buds blossom and trees stretch their branches—spring is here! All the animals are excited for the season of rebirth, because it means Easter is soon to come! Little Bunny and his friends get ready for the special and important day with an Easter egg hunt. But when Little Bunny makes a mistake that makes him think he's ruined all the fun, his friends and family come together to help him understand the meaning of Easter—a celebration of Jesus's resurrection and the new life He offers us.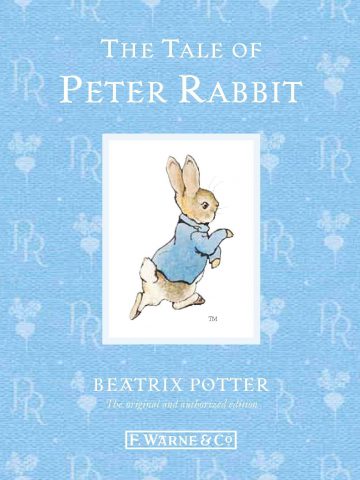 I don't think any Easter is complete with out Peter Rabbit! The Tale of Peter Rabbit is the tale of a mischievous rabbit and his nerve-wracking encounter with Mr. McGregor.
"Once upon a time there were four little Rabbits, and their names were – Flopsy, Mopsy, Cotton-tail, and Peter. They lived with their Mother in a sand-bank, underneath the root of a very big fir-tree."
Other Peter Rabbit Books by Beatrix Potter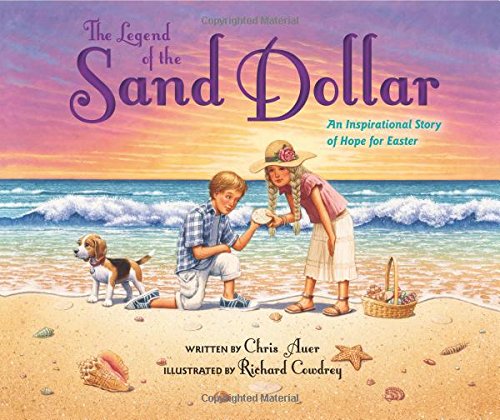 Eight-year-old Kerry loves the ocean. But on this visit to the beach, she discovers a little-known treasure and learns of the story of Easter revealed in the sand dollar. Now you and your child can discover the story behind this small ocean treasure as stunning illustrations form the backdrop for this familiar seaside legend. Seen through the eyes of children, The Legend of the Sand Dollar shares the timeless hope of resurrection and new life—the promise of Easter.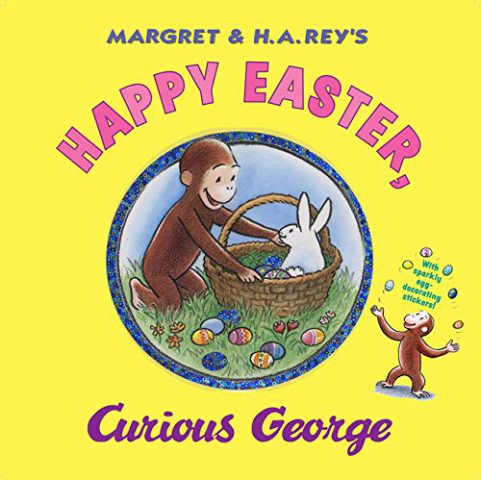 One fine Easter morning, George and the man with the yellow hat head to the park. George can't help but join in the fun when he sees children dyeing Easter eggs . . . but what's that man doing with their prized creations? Each hardcover gift book comes with glittery egg-decorating stickers!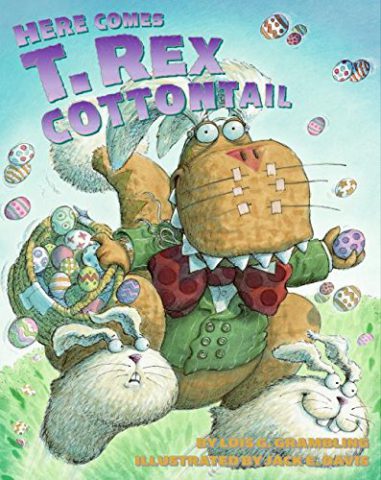 Peter Cottontail is out sick, and there's only one dinosaur who's up to the task of delivering his eggs on Easter—T. Rex! Although he may need a little practice at HOPPING to get rid of that WOBBLE. Join T. Rex and his friends as he saves the day in a very special way.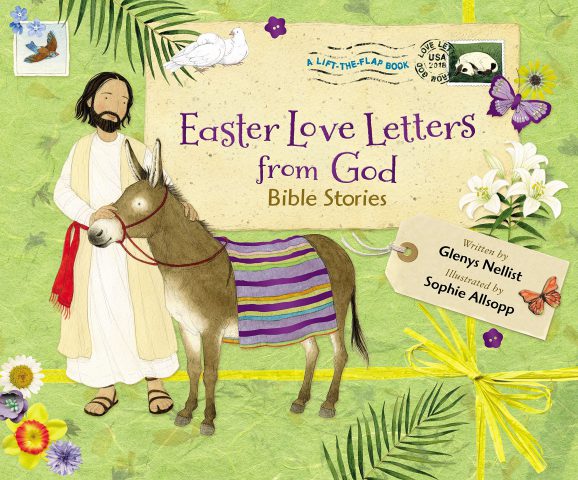 Easter Love Letter from God guides children and families through Holy Week with seven beautifully illustrated Bible stories. Following each story the child will find his or her own letter from God. Children will love the excitement of opening the letters and parents will love how the letters elaborate on the Bible stories being told. Each message gives the child a sense of wonder as they discover what happened leading up to Jesus' resurrection on Easter Sunday. A very special Bible verse, entitled God's Wonderful Words to You will accompany each story and letter. Much more than a memory verse, each carefully chosen promise will be God's very own personal words of love, encouragement, and hope.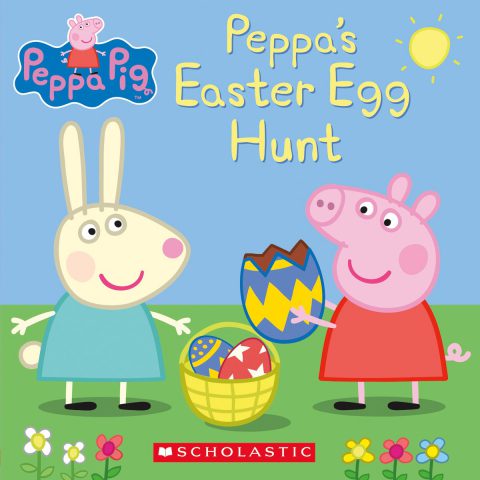 It's springtime, and Grandpa Pig has set up an Easter egg hunt for Peppa Pig and her friends! Join Peppa, Rebecca Rabbit, and Freddy Fox as they search for delicious chocolate eggs and even see baby chicks hatching in the yard!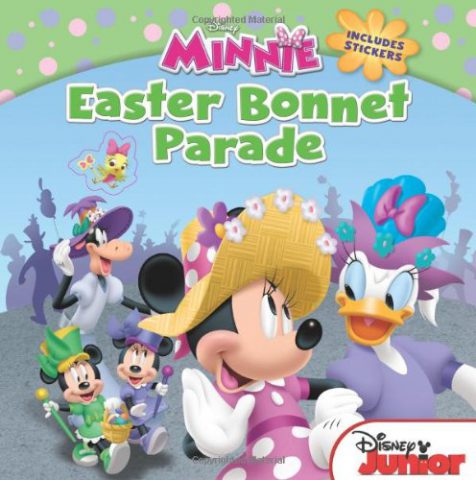 In this adorable tale, Minnie and the rest of the Bow-Tique gang orchestrate an Easter parade that shows off some of Minnie's most outrageous and spectacular bows yet! Hats off to Easter!Also includes a sheet of stickers for even more Minnie Easter fun!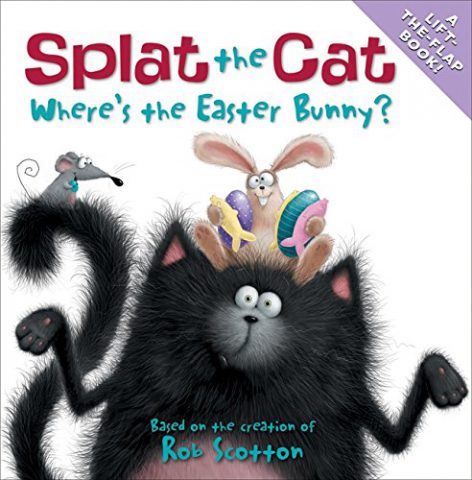 It's almost Easter, and Splat knows exactly what he wants from the Easter Bunny—a really big Easter egg. But where is the Easter Bunny? Lift the flaps and help Splat search for him at the park, in the den, and all around town!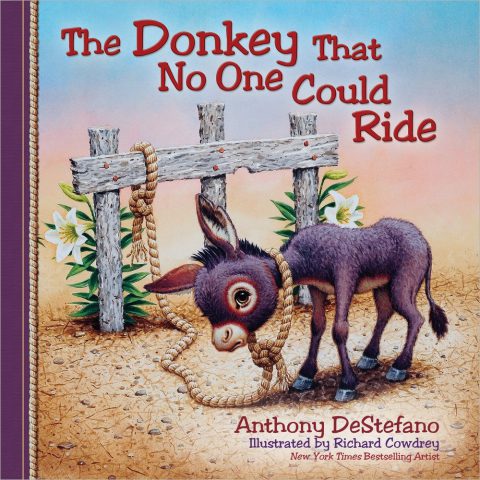 Bestselling author Anthony DeStefano begins his creative telling of the beloved Bible story of Christ's triumphant entry by introducing the young donkey who has yet to realize his important mission. The lowly creature believes he can do nothing noble, but that's before he meets the Master…
Then Jesus said to the donkey,
"It's time that you knew
About the great thing
That you're destined to do…"
He hears the sad donkey cry,
"Just leave me alone and cast me aside.
I'm just a poor donkey that no one can ride."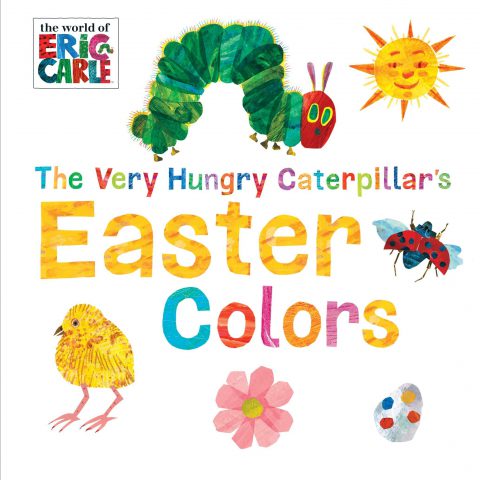 Celebrate the bright and cheerful colors of Easter with The Very Hungry Caterpillar! The colors of the rainbow jump off the page in this colorful celebration of the Easter season. Young readers will love learning about colors along with The Very Hungry Caterpillar in this delightful board book filled with the joyful art of Eric Carle.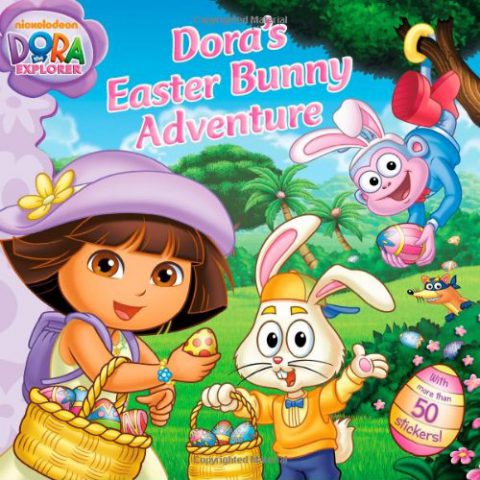 Dora and Boots are waiting eagerly for a visit from the Easter Bunny, but that sneaky Swiper has swiped his basket of eggs! It's up to Dora and boots to help the Easter Bunny retrieve his basket and save the day. Also comes with a sheet of colorful holiday stickers.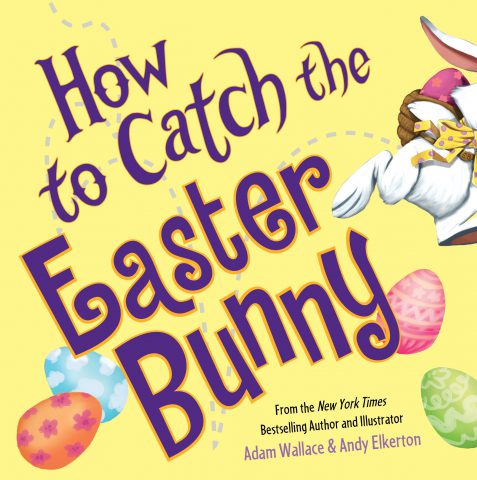 How to Catch the Easter Bunny brings readers on a rollicking adventure chasing the Easter Bunny as he delivers his eggs…Is this the year you'll be able to catch the Easter bunny in action?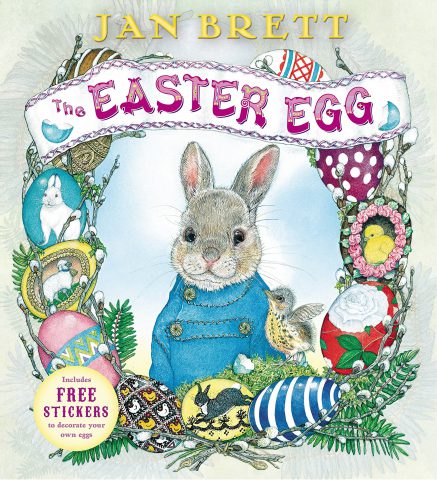 If Hoppi can make the best Easter egg, he will get to help the Easter Rabbit with his deliveries on Easter morning. But it is not so easy. Discouraged, he goes into the woods to think when a blue robin's egg tumbles out of its nest. Hoppi keeps it safe and warm until the baby bird hatches, and when the Easter Rabbit arrives, he declares the empty blue eggshell the very best one to reward Hoppi for his kindness.
Easter Activity Books for Kids
Every year when my kids were little my parents put fun gifts in Easter baskets (or spread around as a part of the egg hunt) for my kids. The LOVED getting these age appropriate little trinkets. Many of them came in the form of reading, coloring, or activity books. Here are some great ones to add to your kids' baskets!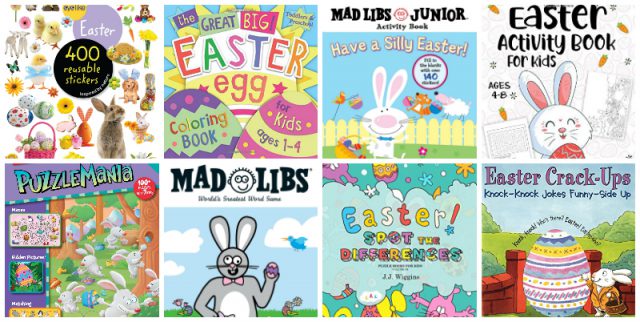 Mad Libs Easter Eggstravaganza –  features 21 original stories all about celebrating Easter.
Mad Libs Junior – Have a Silly Easter – In these Easter-themed stories, preschoolers can fill in the blanks with 140 stickers featuring pictures with corresponding words. Plus, each story is accompanied by a coordinating coloring page.
Easter Crack Ups: Knock-Knock Jokes – Knock, knock, Who's there? Sherwood. Sherwood who? Sherwood like to be in the Easter parade. Get ready to crack up with more than two dozen egg-citing Easter knock-knock jokes in this egg-straordinary lift-the-flap book. Hop along with a bunch of funny bunnies and enjoy an egg hunt, a parade, and more. You'll just dye laughing!
Sport the Difference: Easter Puzzle Book – 52 sets of colorful Easter-themed cartoons with solutions included. Celebrate Easter with this special puzzle book stuffed with bunnies, Easter eggs, and more bunnies! Think you can spot all the differences? Think again!
The Great Big Easter Eggs Coloring Book – With extra thick lines and super simple patterns, these 50 "Great Big!" Easter Egg designs are made especially for Toddlers and Preschoolers ages 1-4.
Easter Activity Book for Kids (ages 4-8) – Coloring, dot to dot, mazes, word searches and more!
Highlights PuzzleMania Easter Puzzles – This holiday-themed collection is packed with a wide range of kids' favorite puzzles, including mazes, number puzzles, wordplay, brainteasers, matching, and our ever-popular Hidden Pictures® puzzles. With bunnies, eggs, chicks, and all of kids' favorite things from spring.
Eyelike Stickers: Easter – Packed with 400 full-color Easter- and spring-themed stickers, EyeLike Stickers: Easter belongs in every Easter basket and every crafter's stash. The high-quality, photographic images are amazingly lifelike in color and detail. The durable, reusable stickers are designed to be stuck on and peeled off over and over again without losing adhesive.
More Easter Ideas