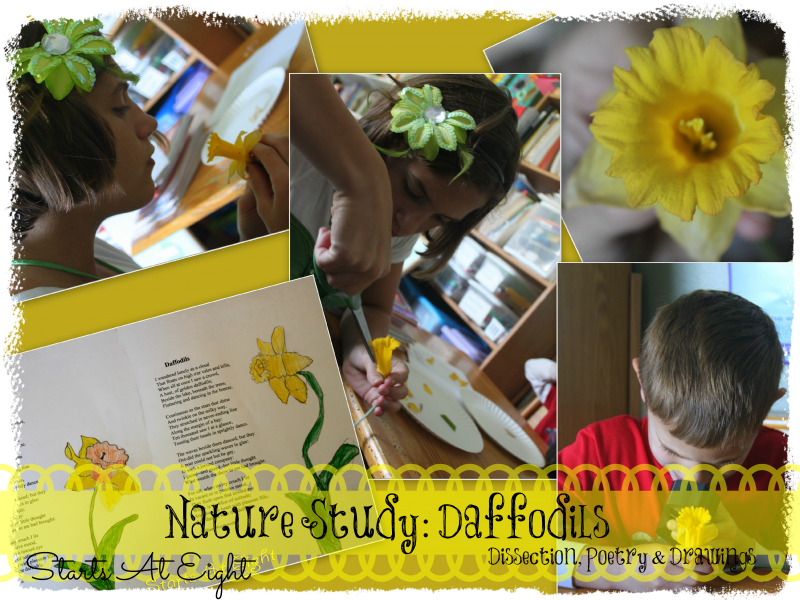 We read from the Big Handbook of Nature Study about daffodils and learned some flower vocabulary.
To go along with our theme of daffodils we read the poem Daffodils (I Wandered Lonely as a Cloud) by William Wordsworth, and included a copy of it in our nature journals. We also watched this great animated version of Daffodils. It really helped the kids to better understand what the poem was talking about.
To decorate our journal page with the poem on it, we learned to draw a daffodil. Both Chloe and Jayden have different preferences in how to receive information so I found a means that accommodated each of them. Chloe loves this site called dragoart.com that give drawn step by step instructions of different things. Jayden preferred to watch a video tutorial of drawing a daffodil instead.
How to draw a daffodil:
Watch this video:
Also check out this tutorial: (below is an example of one of the steps)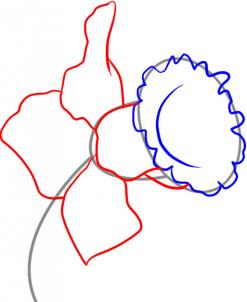 STEP 4. For the last drawing step, all you have to do is draw the stem, stamen, and then the rest of the petals you see here. Erase all the guidelines and shapes that you drew in step one to clean up the flower sketch.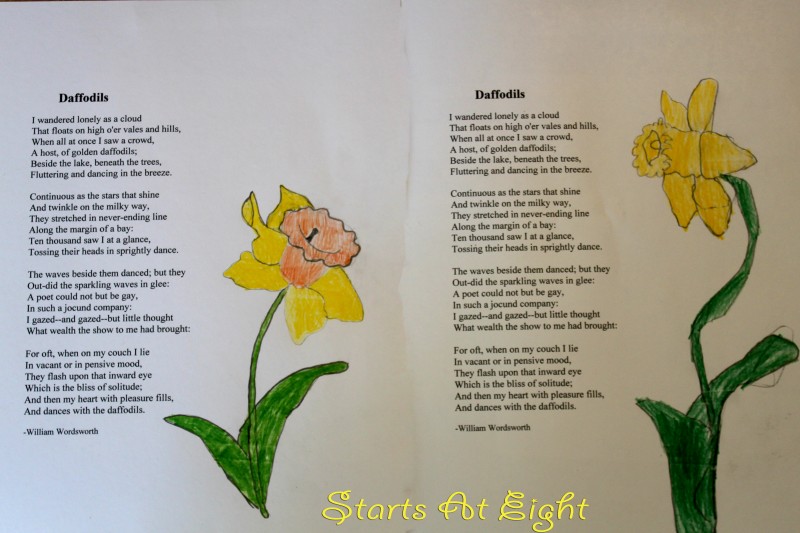 Dissection of a daffodil:
I found some great resources for dissecting a daffodil as well (see the links below for free printable directions and worksheets). The kids just went nuts over this! Their favorite part was all the tiny little unfertilized eggs that were in the pod just below the base of the flower.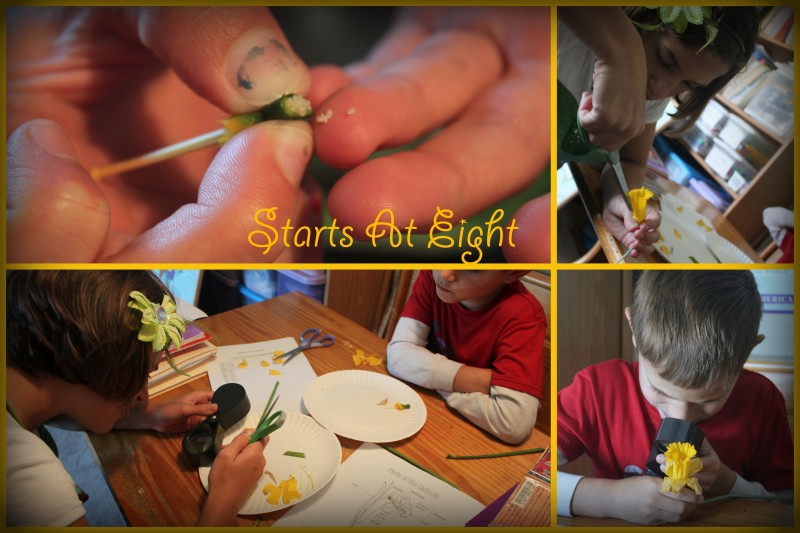 Dissection Directions
– Dissection directions with photos and terms.
Parts of the daffodil – On this page there are 2 different pdfs. One is a line drawing with all of the parts labeled. The other is the text definitions of the parts which are labeled in the above diagram.