Are you looking for ways to spend more time with the kids outside? One excellent way to get kids more engaged in the outdoors and interested in nature is to start a butterfly garden.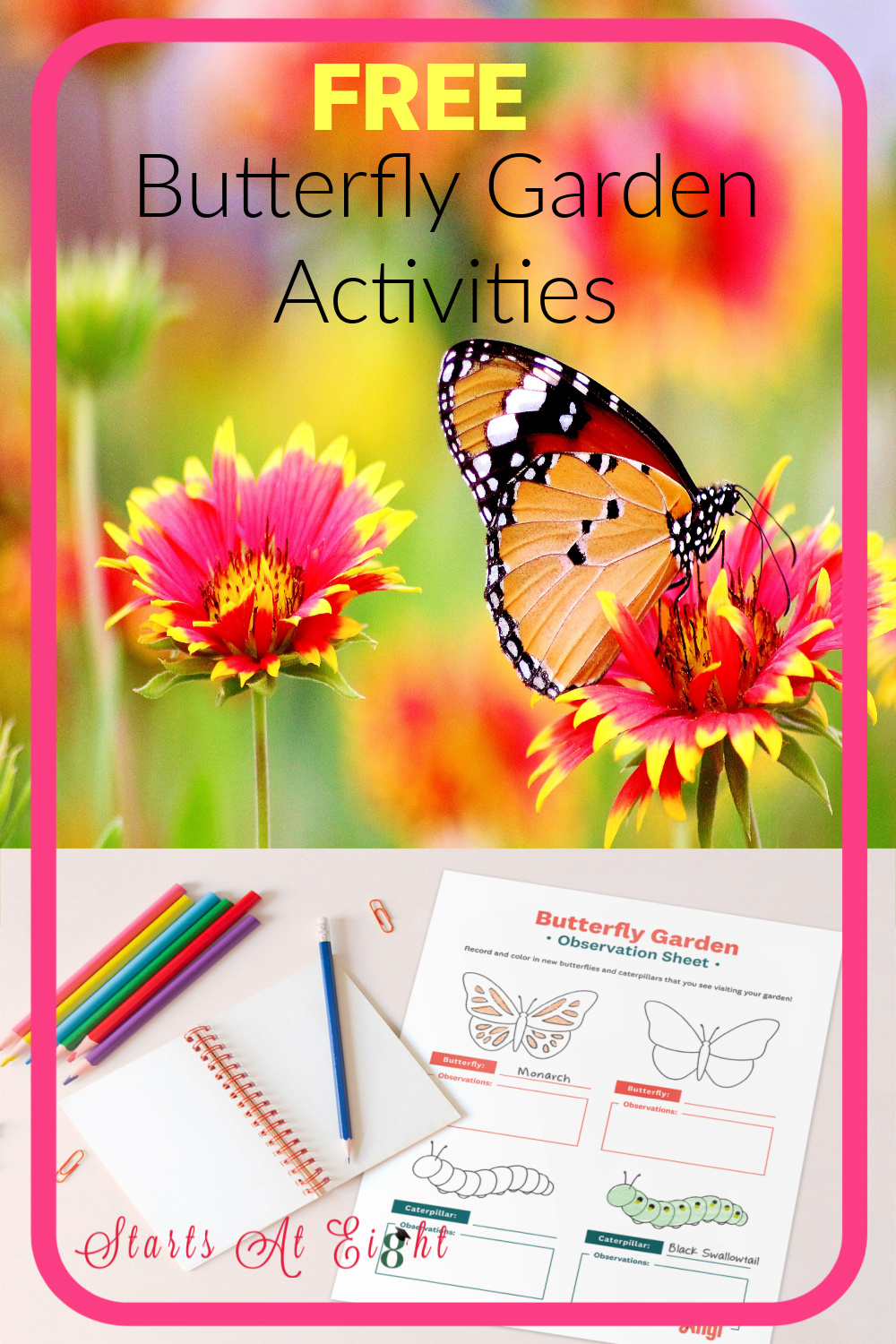 You can use a butterfly garden as an opportunity to learn about pollinators and plants with these butterfly garden ideas and free printable activities from Angi.
The printable activities include:
A butterfly and caterpillar observation sheet

A garden journal page
Butterfly Garden Ideas
First, you'll need to attract butterflies to your yard. Here are several tips to build a new garden or revamp an existing one to increase your chances of attracting colorful pollinators.
Pick the perfect spot.

Plant your flowers in an area of the garden that receives at least 6 hours of sunlight each day.

Choose butterfly-friendly plants.

Flowers that are native to your region are rich in nectar for passing butterflies.

Include caterpillar-friendly plants.

Plants that specific butterflies lay their eggs on are called host plants. For example, monarchs lay their eggs on milkweed plants. If you want to see monarch caterpillars and possibly even a chrysalis in your garden, include a milkweed host plant among the flowers.

Lay out butterfly shelter.

Bushes or logs provide great protection for butterflies from natural predators.

Add butterfly food and water.

Lay out a bowl of water or a bird bath to provide a drink station. An optional but fun step is to lay out ripe fruit, like a banana, out on a saucer to produce even more aromatic sweetness to attract the butterflies.
Once you have your garden all set up, you can begin to observe and learn about butterflies with the kids. Use the garden as an opportunity to teach about the butterfly life cycle, for example. Below are two additional activities you can try.
Butterfly Observation Activity
A butterfly garden is also a great place to practice observational skills. Print out this butterfly and caterpillar observation sheet to get started.
Spend some time out in the garden and encourage your child to use descriptive words to describe the butterflies they see. They can also color them in to help with their descriptions. Then, if you want, you can help them identify each butterfly and caterpillar by looking at a book or guide online.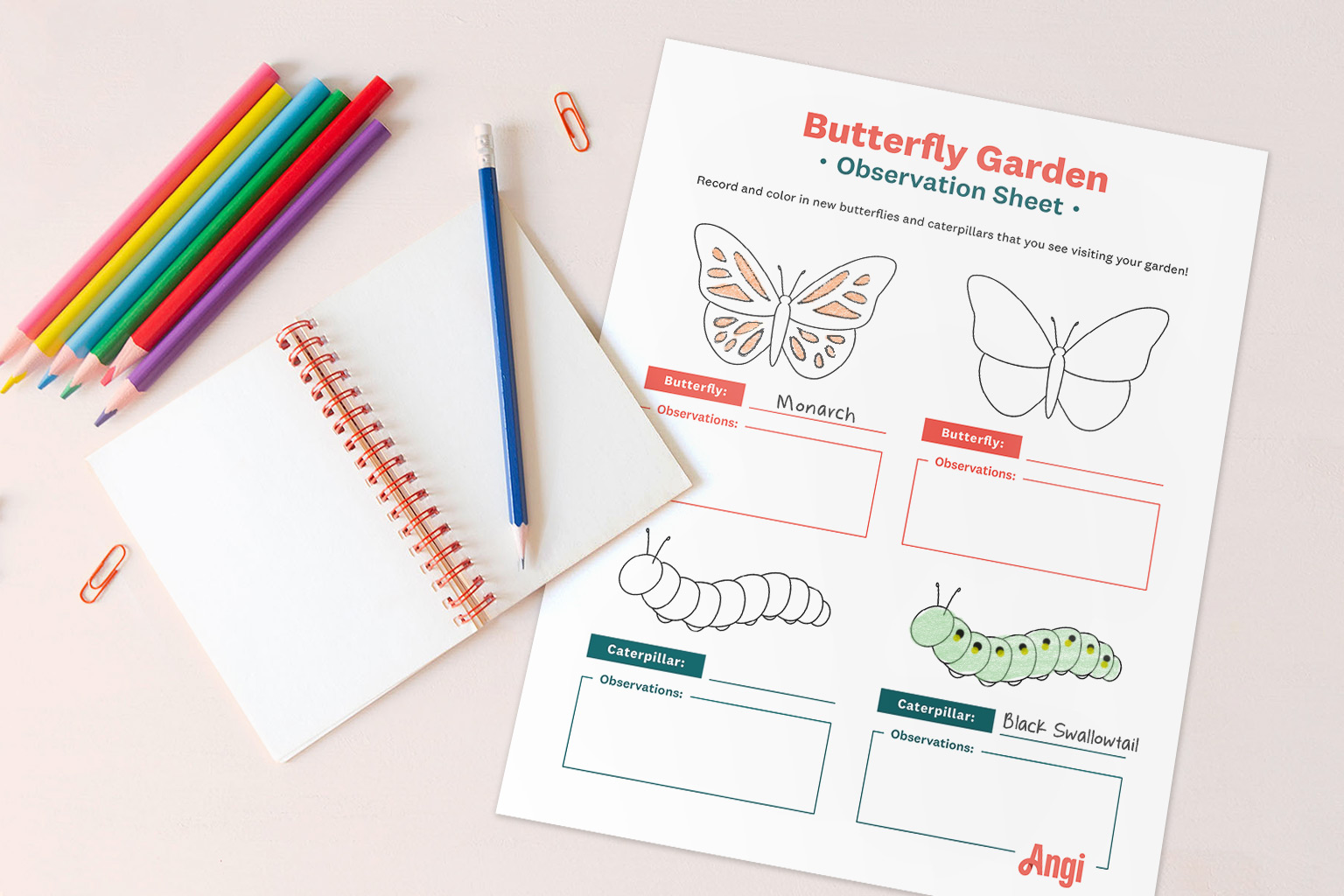 Garden Journal Activity
Another way to get the kids engaged in the garden is to work together on garden maintenance. Teach them about the importance of plants and get them involved in plant care by letting them help with the watering and weeding.
Print out this weekly garden journal page to either pin on the fridge or place in a binder. Each week, fill out the page together. You can mark which plants you watered, write down your observations and to-do's, and come up with new goals for the garden.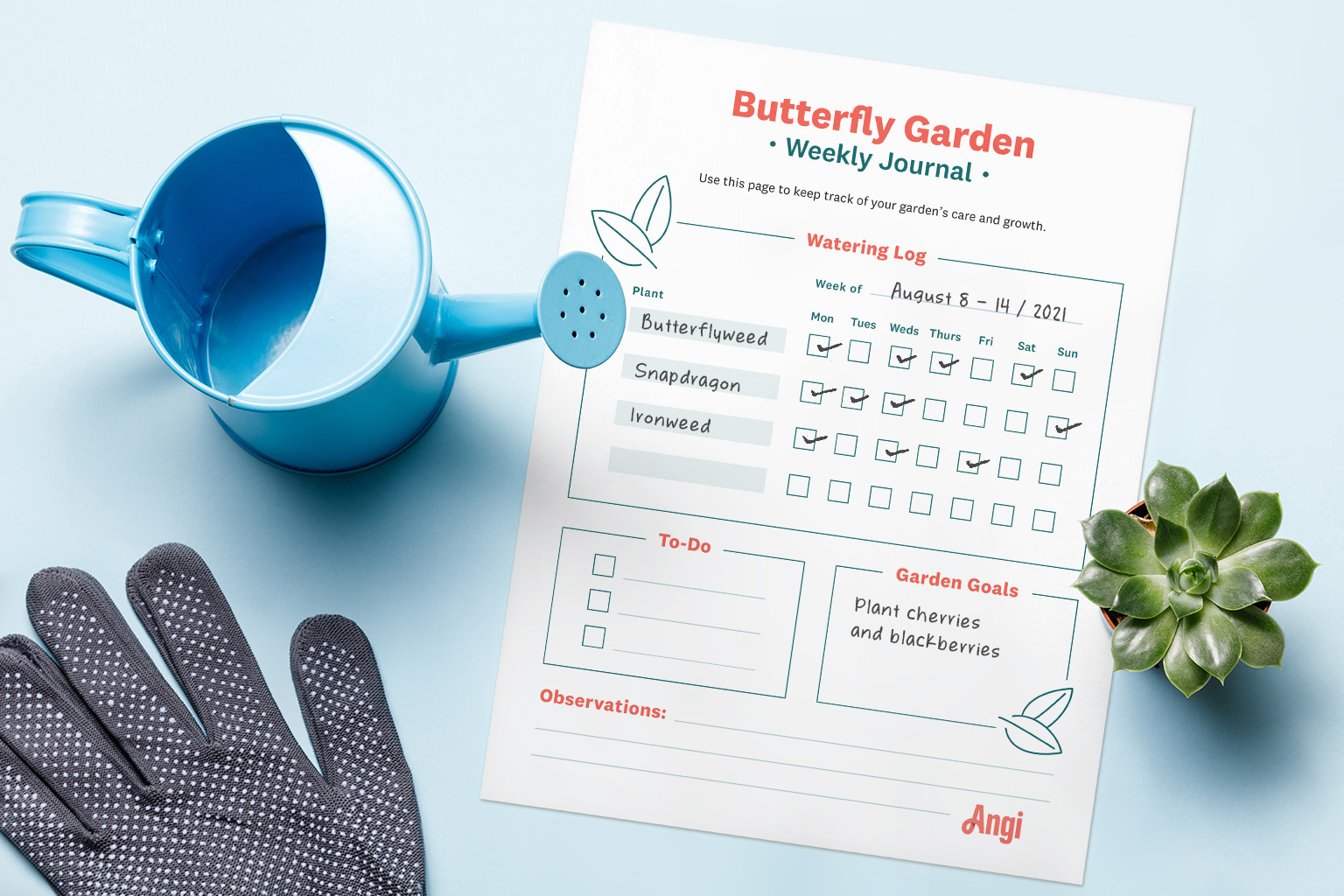 Use these butterfly garden activities as part of your homeschool curriculum or just as after-school family activities!
Caterpillar to Butterfly Lifecycle Activities
You can add in more learning opportunities with these Caterpillar to Butterfly Lifecycle Activities