Quick & Easy Mexican Chicken Fajitas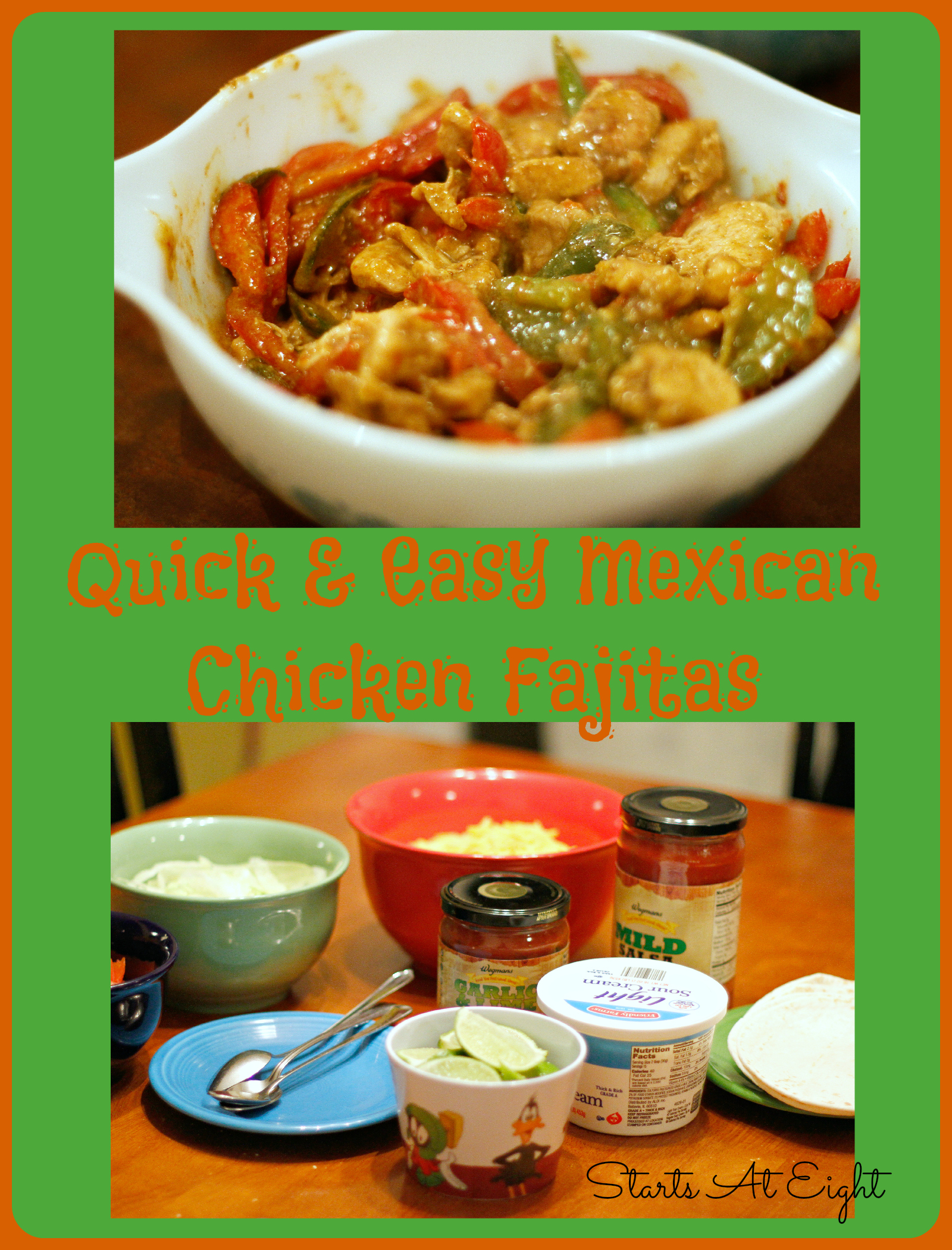 There seem to be few recipes that our entire family can agree on.  Much to our surprise these Mexican Chicken Fajitas were a hit with everyone in our house.  They were quick to make, not super spicy, but super flavorful!
Serves: 6
Ingredients:
2 tsp chili powder
2 tsp salt
1 tsp ground cumin
1 tsp onion powder
1/2 tsp garlic powder
2 Tbsp cornstarch
1/2 cup water
6 Tbsp olive oil
3 lb boneless, skinless chicken breast (cut into 1/2 inch strips)
1 green bell pepper (cut into thin strips)
1 red bell pepper (cut into thin strips)
4 Tbsp fresh lime juice
Ingredients to Serve With:
3 limes cut in wedges for serving
16 soft tortilla shells
1 jar of salsa
shredded lettuce
shredded cheddar cheese
Directions:
In a Ziplock bag combine chili powder, salt, cumin, onion powder, garlic powder, cornstarch, water, 4 Tbsp of oil, chicken and bell peppers.  Knead contents to coat all evenly.  Then refrigerate for 15 minutes.
Using remaining 2 Tbsp of oil, heat in large nonstick skillet.
Empty contents of bag into the skillet and cook on medium-high heat until chicken is cooked through, about 10-12 minutes.
Remove from heat and add lime juice.
Serve with the ingredients in the Ingredients to Serve with section above.