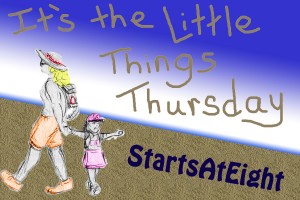 Seeing as my friend Shana keeps beating me to my own posts, I decided that I should mention her here!  For whatever reason she gets her "Little Things" post up WAY before I seem to even start mine, let alone get it posted!  I usually use my "Little Things" post as a reminder to myself of the great things my children do.   This is to help me get through the moments of self-doubt, and the moments when I want to pretend I don't have children!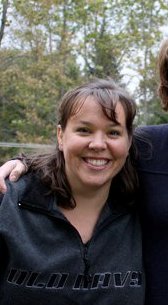 This time I want to appreciate my friend Shana.  Who thinks the anal in me is endearing!  (Not sure why, but grateful she does)  Who shares my passion for capturing moments in my children's lives.  Who was my final push to get over the wall and start my own blog.  Who doesn't realize how sweet and endearing her use of "fabulous" is!  Who is making me laugh as she endures being the Photoshop class misfit, while I am the teacher's pet, of course!  Did you really think I would be anything but?  Anyways, I know she will read this, so Shana, thank you for coming into my adult life and being a friend that any one would be envious of!  Hopefully my "friend timer" will not expire anytime soon! 😉

Unfortunately,  she is always behind a camera, and never in front of them so I have no great picture of her to share.  So I swiped one from a group shot that I was present for when it was taken.  Then I cropped her smiling face out to share here!  Yes Shana, no thanks needed!  LOL!

Please join me in celebrating the "Little Things" that make this crazy journey called "Motherhood" all worth it in the end!  Add your link to the Mister Linky and then leave me a comment. I would love to hear from you!

Mister Linky's Magical Widgets — Easy-Linky widget will appear right here!
This preview will disappear when the widget is displayed on your site.
For best results, use HTML mode to edit this section of the post.