I have been blessed with kids who like fruits and vegetables. That being said, it does not mean that they like all fruits and vegetables, nor does it imply that they always easily eat them! It is to say that compared to many children and parents around us, our children are on the upside of healthy eating habits. On any given day you can find my 5 year old wandering around munching on a bag of carrots, an apple, or even grapes. My 12 year old went from eating nothing but cucumbers and dip, to being obsessed with what she has deemed "Italian Salad", which is basically lettuce, cucumbers, croutons, radishes and onion, doused in olive oil and Italian Parmesan dressing. Then last year at this time, our children began picking apples off our lone apple tree in the yard, cutting them up, and using cinnamon and sugar to dip them in.

Having said all of this, our children (and myself) often don't hit the recommended servings of fruit and vegetables for the day. What are the recommended servings? They are basically the same as we knew them growing up, with a little bit different presentation.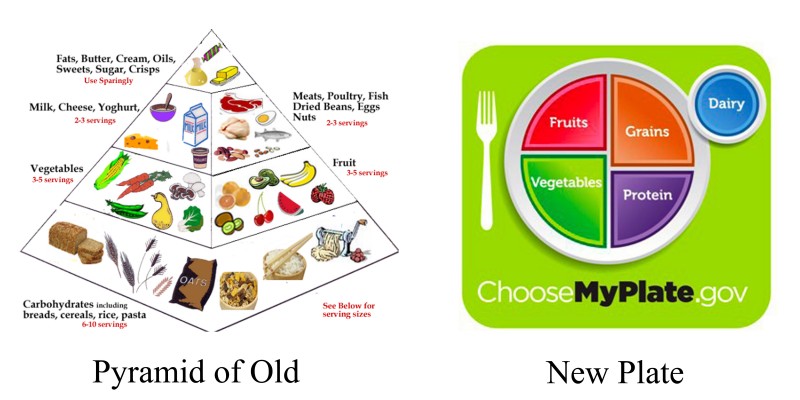 To read the rest of this article pop on over to Hip Homeschool Moms where on the 3rd Monday of every month you can find me blogging about homeschooling and physical education/health/fitness.