Monday: Columbus Day
Daddy was home from work today so we lessened the formal table work and took advantage of the "Indian Summer" that we were lucky enough to have. We washed cars, put away summer yard pieces, and ventured out for a nature hike to try and identify some leaves. I wanted to cover some leaf projects with Ava this year, and had really planned on gathering things together for next week, but ventured out this week due to the really nice weather. Then hopefully next we will we be able to do some fun leaf rubbings, and pressings with the things we gathered on our nature hikes this week.

We easily found a maple right off the bat! The green one is ours and the book we are using here is Autumn Leaves. This is a nice book for a few of the basic trees/leaves.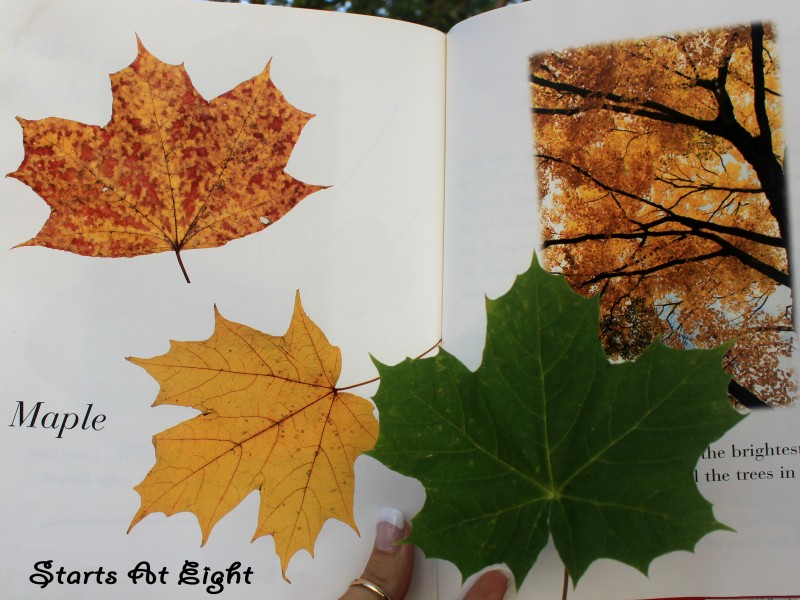 As we walked we were disappointed to be having such a hard time finding any oak trees. We pushed on to get to a more wooded area of the path in hopes of finding an oak tree. What we found was where other trees we could reach out our hands and touch their leaves, to find the oaks in this area you had to look WAY up above yourself! The oak trees were huge here!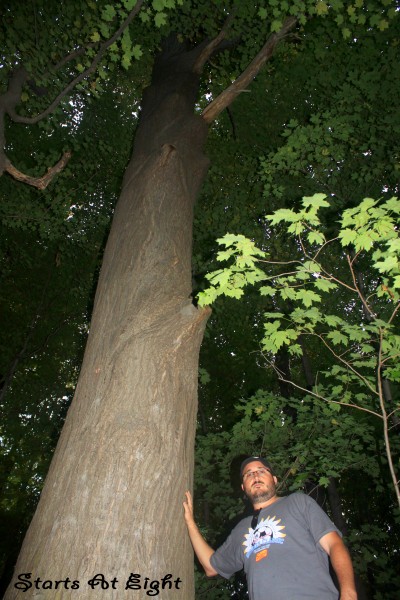 We first found the oak trees because we found acorns on the ground. We knew from the printables we printed from Simple Schooling that acorns are the seeds of oak trees.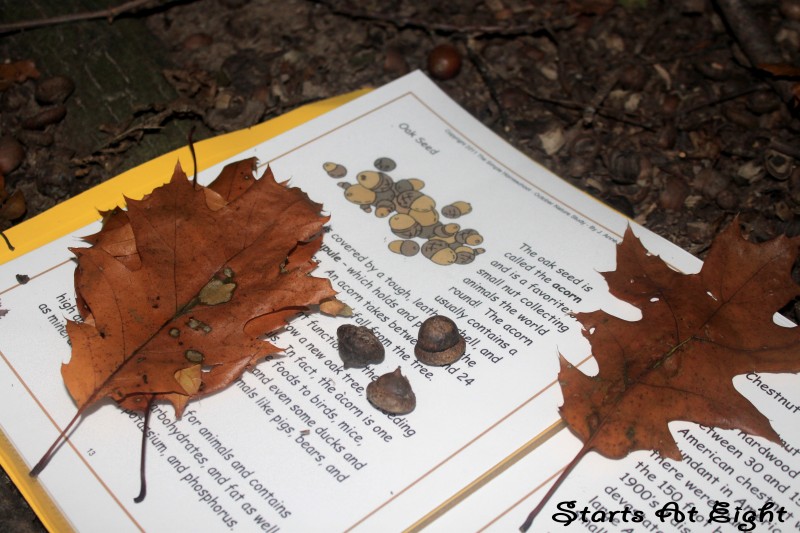 Tuesday: Seeing as we were still experiencing "Indian Summer" weather here in NY, we ventured out for another nature hike today. This time Chloe was able to join us because we did it during the day, instead of in the evening when she had to be at the gym. We also got Poppy & Gommy to head out with us too! I was excited that we were able to find a type of leaf that we had not found on Monday. We found sassafras leaves today!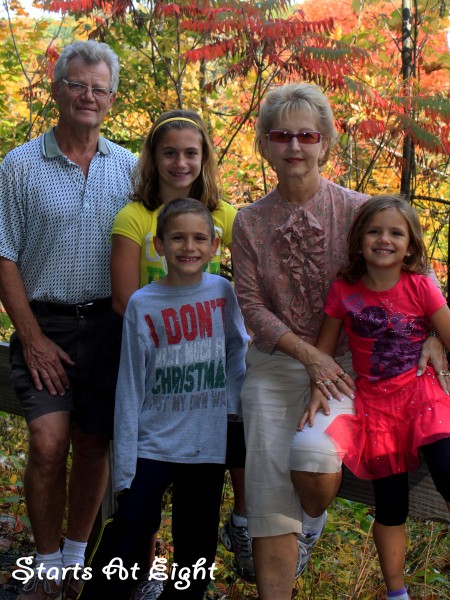 Wednesday: Ava could not wait to get started on our leaf projects. To create a leaf collector album We are using some free printables we found at KidZone. Ava especially likes to do the leaf rubbings.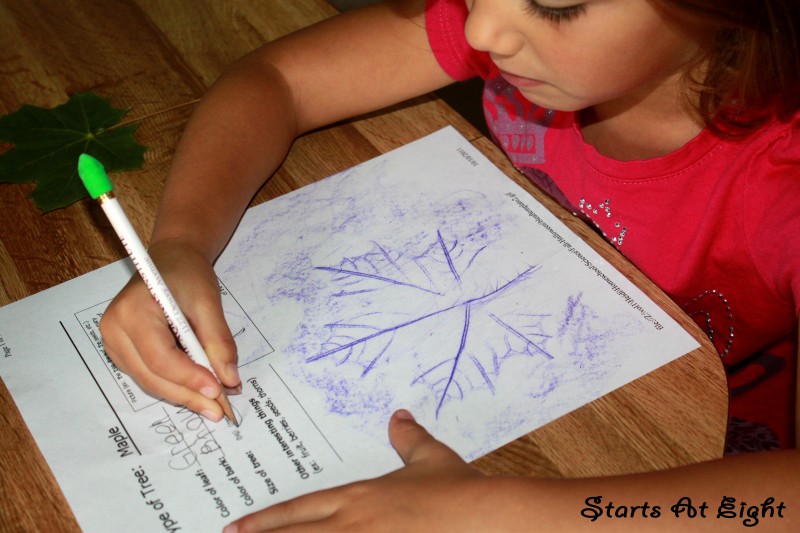 Thursday: Not only today, but every day for more than a week, Ava has hunkered down next to the radio to listen to Why Do Leaves Change Color?, and follow along in the book. It is her current favorite, and another in the Let's-Read-And-Find-Out Science series that she loves so much!

Friday: We were so thrilled to take this day off and spend it with our friends. We had a fantastic lunch and social time at their house. The older girls even made a Chocolate Marshmallow Mud Cake (minus the marshmallow, they used white frosting instead). It was just the right size for the 8 of us to share!
[sep] Normally I would link this post to Weird Unsocialized Homeschooler's Weekly Wrap-Up, but I was late getting it up this past week. I am however linking up at the Hip Homeschool Hop this week in an effort to share some of the great leaf resources we have been using recently.
[sep]