Beginning down the homeschooling road can be a scary journey. Here in New York State it is pretty regulated (although not as bad as it seems once you get used to it). But even putting your state regulations aside (which of course you should not do, but let's just leave that out for the sake of this discussion), there is so much information to take in and so many decisions to make.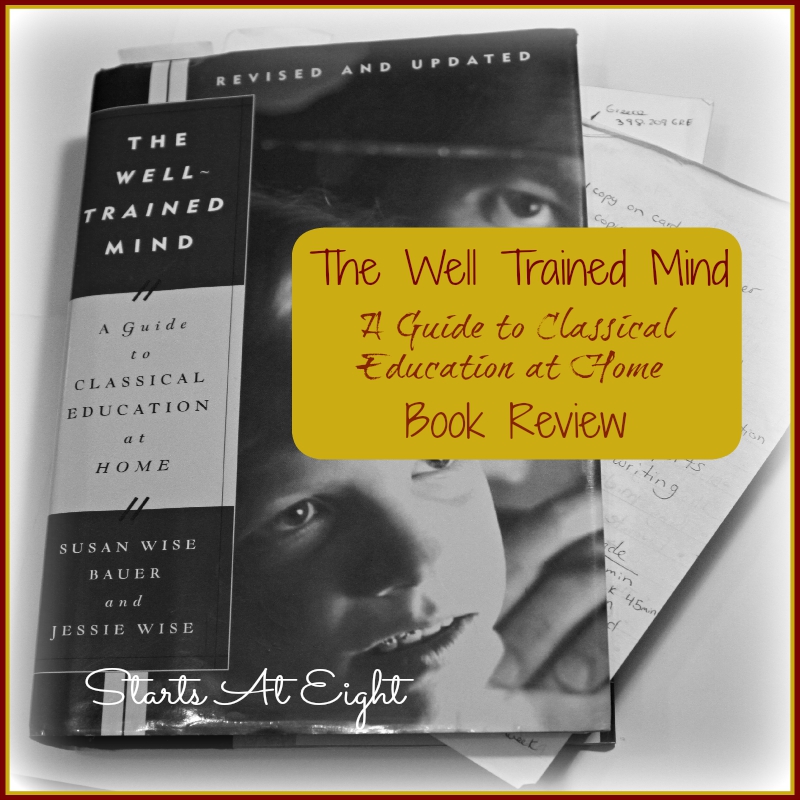 So now your are wondering, how did I begin? Where is a good place to start? To that my answer would be The Well Trained Mind – A Guide to Classical Education at Home by Susan Wise Bauer and Jessie Wise.
Even if you don't think the classical education model is for you, this book is a fabulous resource for resources! With lists for every stage and every subject it is a super helpful resource in finding curriculum options. There are also suggested schedules and tips for laying out your days. It was a nightstand staple of mine for the first couple of years.
To see more of my thoughts check out my full review over at The Curriculum Choice.