We do a lot of reading in our house. I love to read and have been lucky enough to have children who share that love of reading. One of the things we have done throughout the years is read a book, watch the movie, and then compare and contract book vs. movie.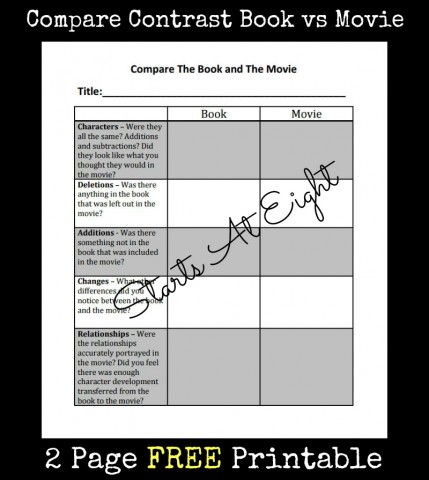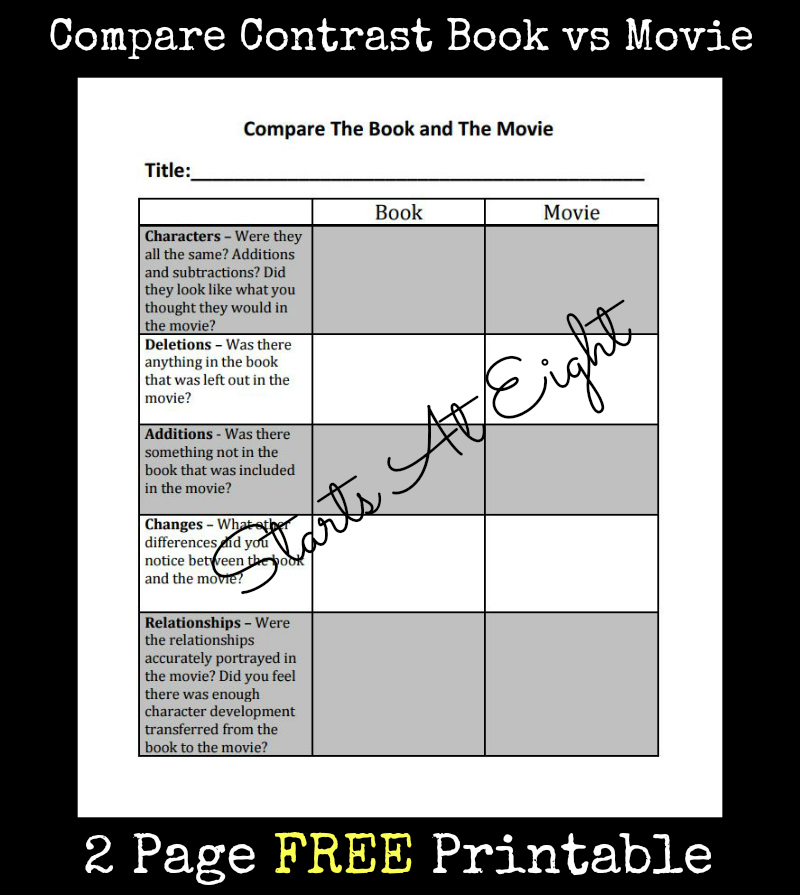 Compare Contrast Book vs Movie
There are many times that we read a book and our children don't even know there is a movie version. I really enjoy these times because they read the book to read and enjoy the book, and not just to get to the movie!
On the other hand, it can be very good motivation to read a book if they have seen a movie trailer and really want to see the movie. I always insist that they read the books before they get to see the movie!
Having a Compare Contrast Book vs Movie conversation with your kids a great learning activity. It encourages them to think critically about not only what they read, but what they saw and experienced while watching the movie.
Here are some things to talk about:
How were the book and the movie different?
How were they the same?
Were there things left out or added in the movie as compared to the book?
Did the movie portray the characters as you pictured them in your head while reading the book?
Did you like one experience more than another? Why?
After reading the book, watching the movie, and having a discussion about the two, you can use this FREE Printable Compare Contrast Book vs Movie activity to have your children get their thoughts down on paper.
Find more Teaching with Movie Resources and Ideas Here: