Children of all ages love animals! That's why it is a great subject to help the get used to reading non-fiction. Non-fiction is what they will read the most during their adult life, so getting them used to reading it now will help them later on.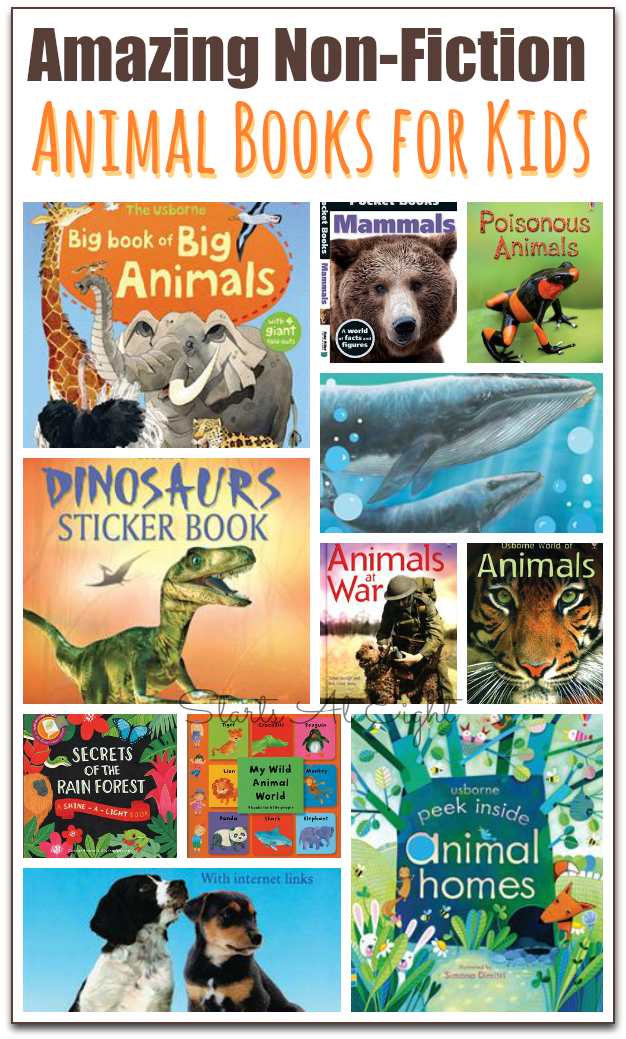 It is a totally different style and many children aren't used to it. So help your children get acquainted with, and learn to love, non-fiction with the help of these amazing Animals Books.
Non-fiction Animal Books for Kids
These books are filled with amazing facts your children will love! From dangerous to pets, animals offer thousands of unique learning experiences.
A first introduction to the animal kingdom with mini books that tell all about different wild animals. Perfect for little hands and curious minds.
Children will learn all about animal habitats in this lift the flap book. It is filled with fun facts and lots of things to find to keep young children's attentions.
Daily Skill Building offers easy-to-use, open & go notebook companions and unit studies on animals for a flexible range of grades.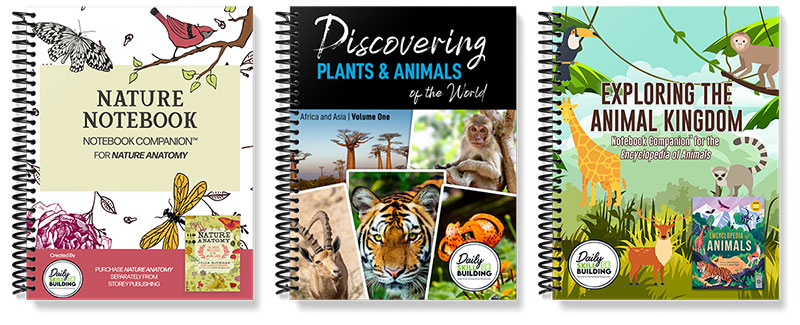 If your child has never been to the zoo before, or maybe they love it, this would be a great book for them! Lots of cutouts will have children guessing what they will see next in the zoo exhibits.
Kids ask lots of questions, but this book answers the most common questions about all different types of animals. Even adults will learn something new as they lift the flaps and ask why, how, true or false!
This book has 4 giant fold out pages about the worlds biggest animals.
One of the most popular books of 2014, this has hidden images of animals that can be seen by shinning a flashlight behind the page. Children will learn all about the Rain Forest and the animals that live there.
Which animals are the most dangerous in the world and why? Find out in this leveled reader that also includes internet links in the back for more resources.
Does your child want a dog? This book will teach them everything they need to know about raising a puppy and taking care of it.
An extremely important topic, especially if you live close to some of these animals. This book will show your children how to identify different poisonous animals so they can steer clear of them.
It's like a dictionary for animals. This book contains amazing photographs, maps, and more to help children locate and learn about the animals they love!
If your children like to remember trivia, this is the book for them. It contains bite-sized facts for more than 100 different animals!
This book contains over 80 different dinosaurs! It's like a puzzle book where you need to find the right dinosaur sticker to place with the right facts.
The Blue Whale is the largest creature on the planet. Not only will your children learn all about them, they'll also get to build a Blue Whale Skeleton. It's a hands on learning activity inside a book!
Explore different animals habitats and learn about the animals in them while solving the puzzles on every page! Can you find all the animals in this great search?
These are the amazing stories of horses, dogs, and even elephants who have helped us in even the bloodiest battles. This book has dramatic stories that will have readers in awe of these animals.