Earth Day is celebrated annually on April 22nd with events worldwide in support of the environment, as well as to raise awareness for the environmental care and protection of our planet. This is a great time to celebrate nature, the earth, and teach our kids about how we can help preserve our planet. This Earth Day engage your kids in some fun recycling activities, do an earth related craft project, and read some great book about our wonderful planet. This article has TONS of Earth Day Resources for Kids for you to choose from!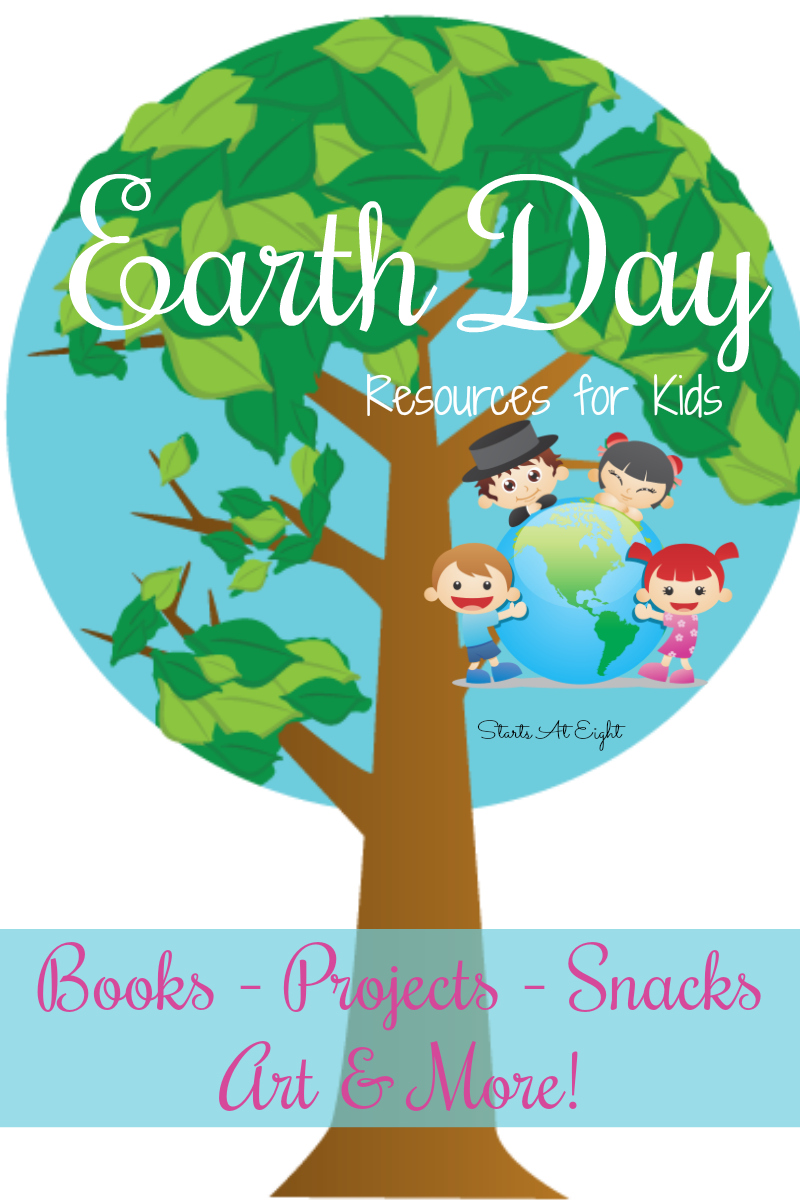 Earth Day Resources
Printables
This first one is both a printable and activity. The goal of this Earth Day Scavenger Hunt is to not only find the items listed but also discuss how they relate to being eco-friendly.
FREE Coloring Page – a bold coloring page that will be suitable and fun for all ages!
Book Marks – These are cute, printable books marks from 3 Dinosaurs are great for laminating and using with your kids! And they're FREE!
Lorax Inspired Coloring Sheet – We love the Lorax! You can check out all our Lorax Resources: The Lorax Activities + Printables = Lapbook and Dr. Seuss's The Lorax Resources and Printables. Be sure to also go and print this FREE Coloring Sheet!
Printable Memory Game – This is a FREE Printable Earth Themed Memory Game!
Earth Day Printable Packet – This FREE activity pack will teach your kids what Earth Day is, why we celebrate it and what we can do to help the Earth. The 8 page packet not only teaches these concepts but also includes some fun activities as well.
Books
Activities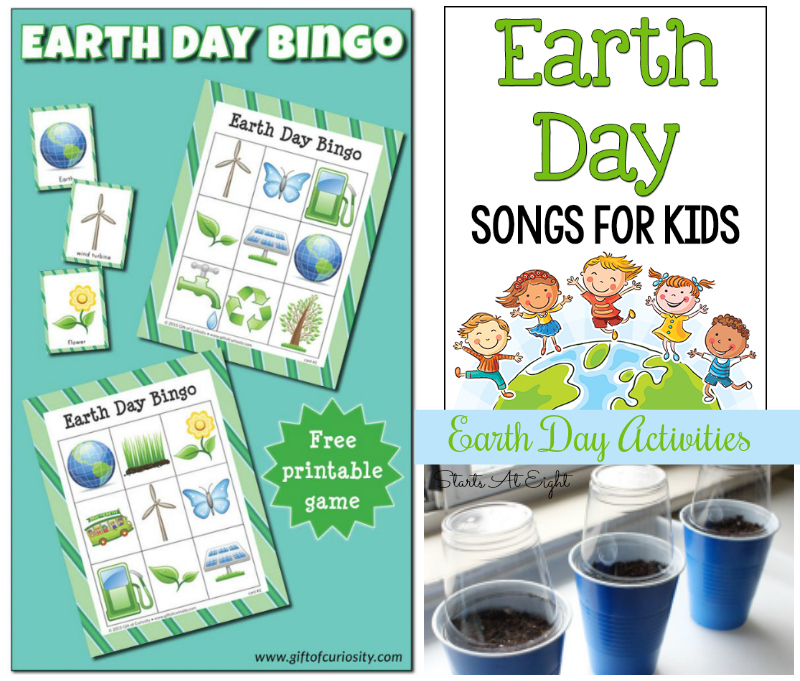 Songs! – As many of you know we love learning via song! We have math songs, Spanish songs, state and president songs! Now check out this cool collection of songs for Earth Day and recycling!
Videos! – Here's a great collection of videos for kids including Peppa Pig Recycling and more!
It's Time to Recycle Game – A fun way to review the numbers on a clock as well as things you can recycle.
Outdoor Scavenger Hunt – What better way to appreciate Mother Earth than to search the outdoors for treasures? You can search your own back yard or venture into your closest park! And here are some more Scavenger Hunt Ideas & Printables.
Plastic Cup Mini Greenhouse – "These plastic cup greenhouses are perfect for planting with kids. They speed the up the sprouting process, they almost always ensure success and they're a great way to put random leftover birthday party cups to good use!"
Bingo – Free Printable Earth Day Bingo Game
Crafts/Art Projects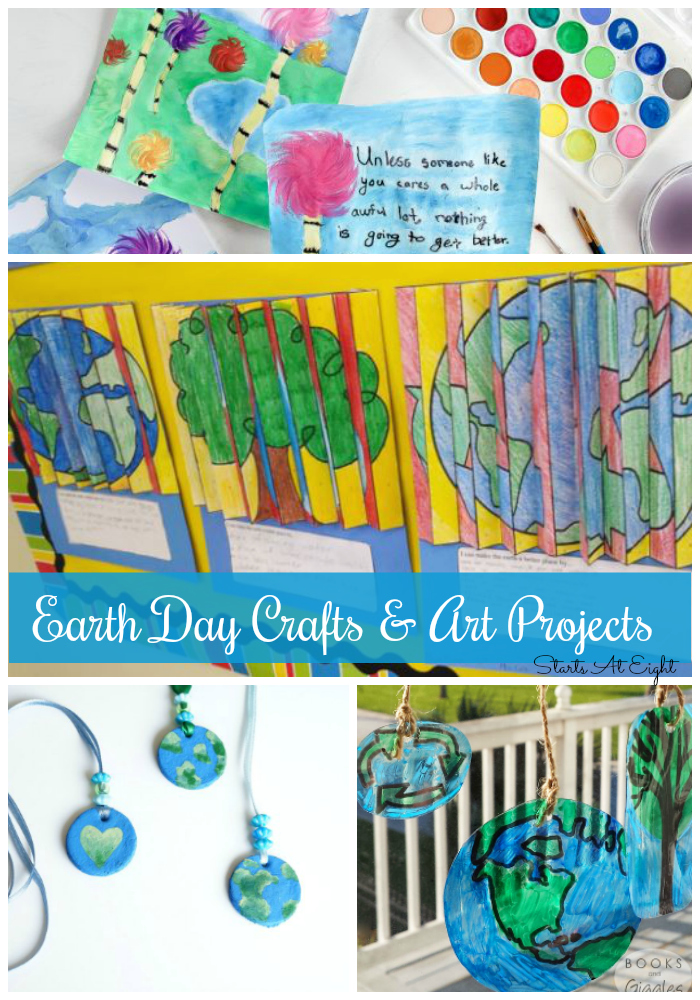 Snacks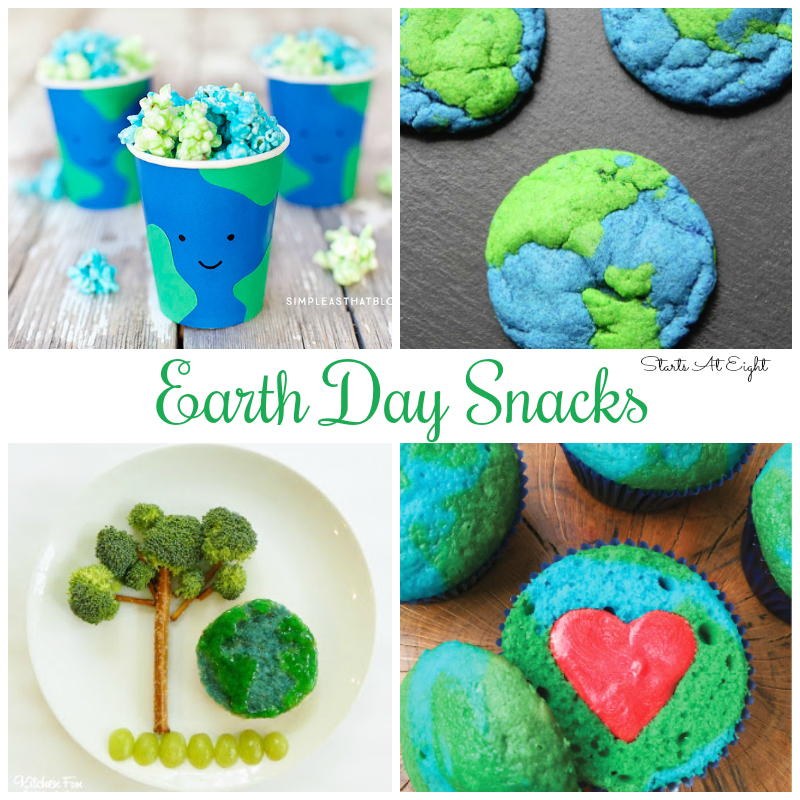 Service Projects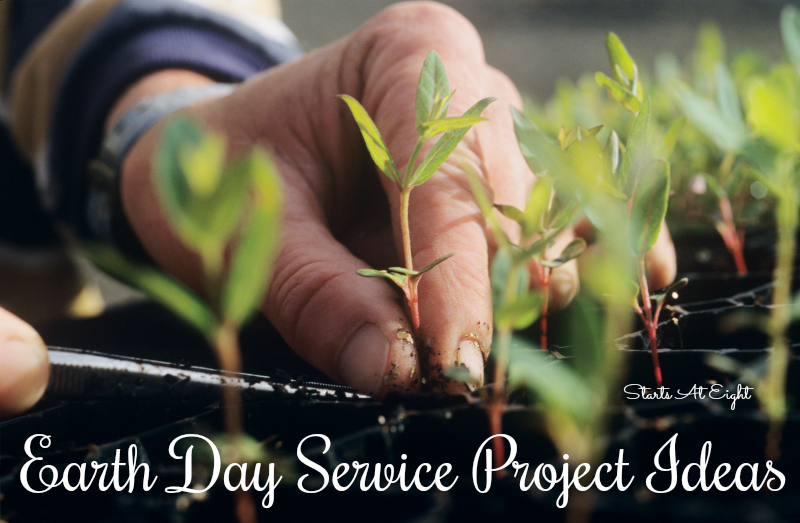 Park Clean Up – participate in a park clean up. Can't find an organized one in your local area? Just head out to your favorite local park with gloves and garbage bags and do your own clean up!
Start a Community Garden – We have many local places that have community gardens. Instead of just picking up your produce why not help out? Or gather people up and start your own!
Plant a Tree – There are always more trees being cut down then planted! Give back to the earth by planting a tree!
Volunteer – Volunteer to help sort at a local recycling center.
It Starts At Home – How about all the little things you can do at home like water conservation, using less electric, etc. These Printable Earth Day Action Reminder Cards are great to help kids remember all the little things they can do on a daily basis around the house to be more earth friendly!