Each and every year I look forward to checking out the Christmas Movie Lineups for the season. This year I think there are more than I have ever seen! So many of the networks are making it easy for us Christmas movie lovers to find and watch great movies by posting their Christmas Movie Lineups for the season!
I created a 25 Days of Christmas Movies list that you may want to use along the way. It contains a FREE Printable List which contains many of the movies you will find in the Christmas Movie Lineups below!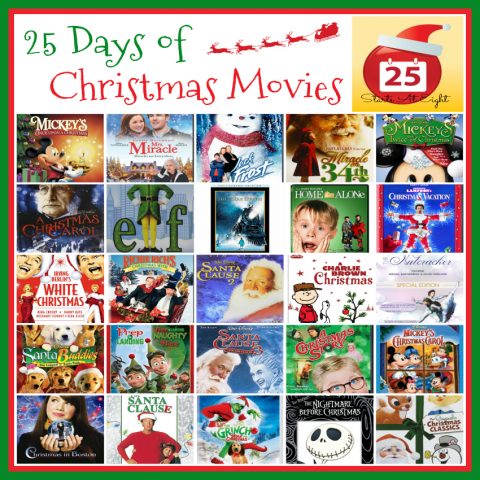 2019 Christmas Movie Lineups
As the Christmas Movie Lineups roll out I have been cataloging and saving all of the Christmas Movie Lineups from each of the networks. I'm happy to report that so far this year I have Amazon Prime, AMC, Freeform, Hallmark, Hallmark Movies & Mysteries, Lifetime, and even Netflix! And NEW THIS YEAR Disney+!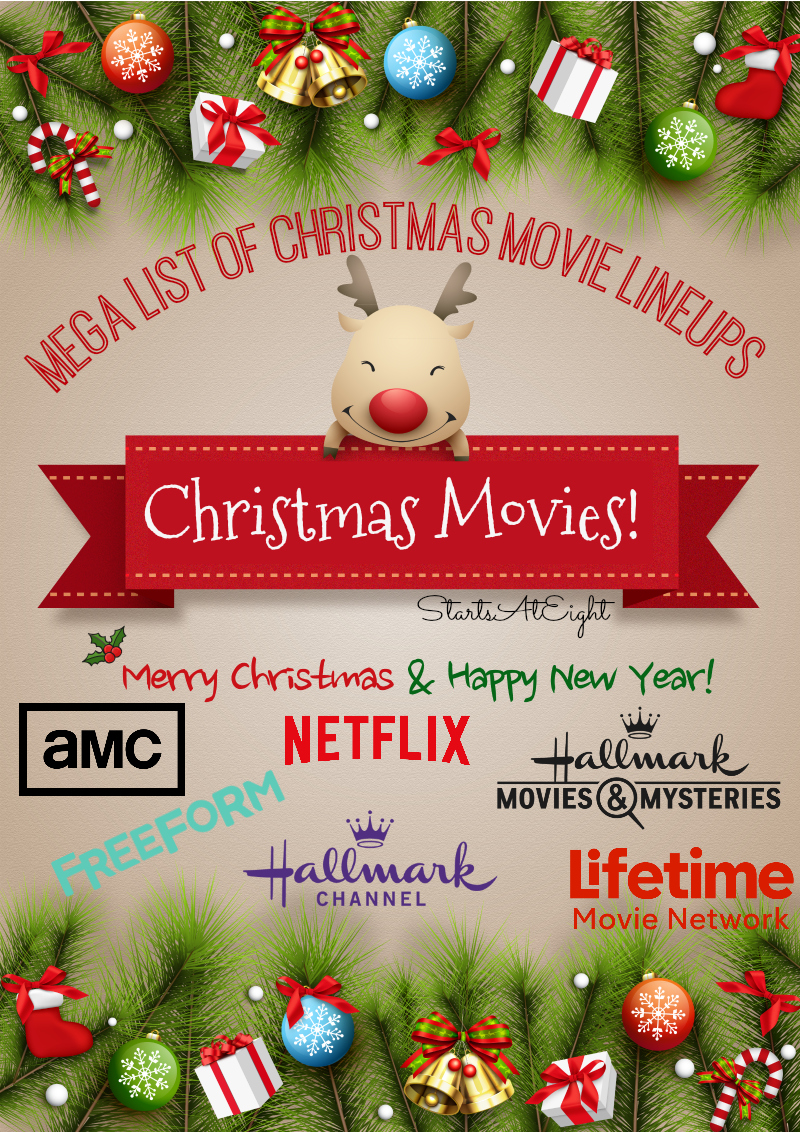 Amazon Prime
For those of you that have Amazon Prime Memberships here are some of the Christmas movies available to you: Holiday & Seasonal Movies & TV The selections include Christmas greats like The Santa Clause, It's a Wonderful Life, The Man Who Invented Christmas, Charlie Brown Christmas and more.
AMC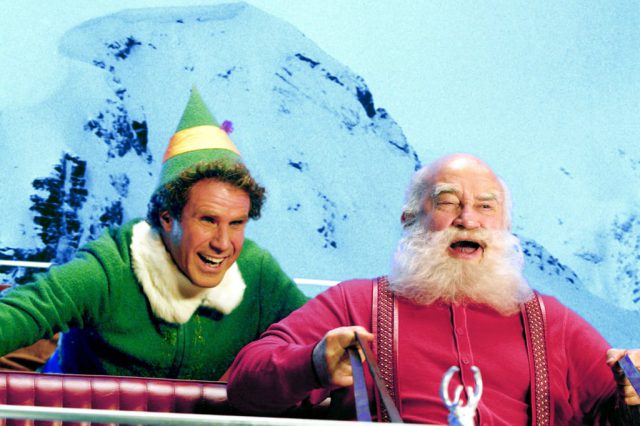 Beginning Monday, November 26 through Christmas Day, the month-long programming marathon will offer up more than 700 hours of holiday-themed movies, specials and family favorite films. AMC will be the exclusive home to Christmas favorites including Elf, The Polar Express and National Lampoon's Christmas Vacation as well as classic Christmas specials from the legendary Rankin/Bass production company, including The Year Without a Santa Claus, 'Twas the Night Before Christmas, Jack Frost, and Rudolph's Shiny New Year, among many others.
Holiday Films and Family Favorites
12 Dogs of Christmas: Great Puppy Rescue (2012)
All I Want for Christmas (1991)
Annie (1982)
Beethoven's Christmas Adventure (2011)
Charlie and the Chocolate Factory (2005)
Christmas in Connecticut (1945)
Christmas in Connecticut (1992)
Christmas Story 2, A (2012)
Christmas with the Kranks (2004)
Dennis The Menace Christmas, A (2007)
Elf (2003)
Ernest Saves Christmas (1988)
Four Christmases (2008)
Fred Claus (2007)
Great Christmas Light Fight, The (25 episodes) (2015-2108)
Gremlins (1984)
Happy Feet (2006)
Heaven Is for Real (2014)
Holiday to Remember, A (1995)
Ice Age (2002)
Jack Frost (1998)
Joyful Noise (2012)
Kung Fu Panda (2008)
Last Holiday (2006)
Legend of Frosty the Snowman (2005)
Love the Coopers (2015)
Mariah Carey's All I Want for Christmas Is You (2017)
Miracle on 34th Street (1994)
Miracle on Christmas Lake, A (2016)
Miracles from Heaven (2016)
Mrs. Doubtfire (1993)
Nanny McPhee (2006)
National Lampoon's Christmas Vacation (1989)
Nativity Story, The (2006)
Planes, Trains & Automobiles (1987)
Polar Express, The (2004)
Samantha: An American Girl Holiday (2004)
Scoot & Kassie's Christmas Adventure (2013)
Snow Day (2000)
Sons of Mistletoe, The (2001)
To Grandmother's House We Go (1992)
Very Harold & Kumar 3D Christmas, A (2011)
White Christmas (1954)
Willy Wonka & the Chocolate Factory (1971)
Wish for Christmas (2016)
Specials
Donkey's Caroling Christmas-tacular (2011)
Madagascar Penguins in a Christmas Caper, The (2005)
Frosty's Winter Wonderland (1976)
Twas the Night Before Christmas (1974)
First Christmas, The: The Story of the First Christmas Snow (1975)
Leprechauns' Christmas Gold, The (1981)
Little Drummer Boy Book II, The (1976)
Nestor, the Long-Eared Christmas Donkey (1977)
Merry Madagascar (2009)
How Murray Saved Christmas (2014)
Jack Frost (1979)
Rudolph's Shiny New Year (1976)
Year Without a Santa Claus, The (1974)
Life & Adventures of Santa Claus, The (1985)
Pinocchio's Christmas (1980)
Michael Bublé's Christmas in Hollywood (2015)
Rudolph and Frosty's Christmas in July (1979)
Freeform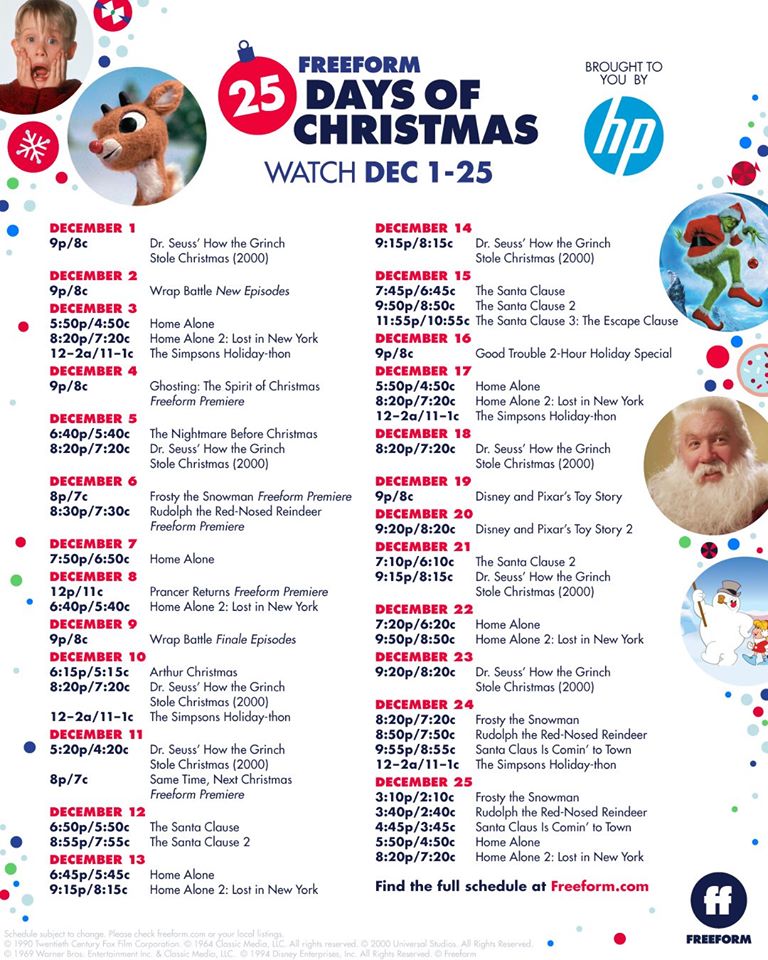 Hallmark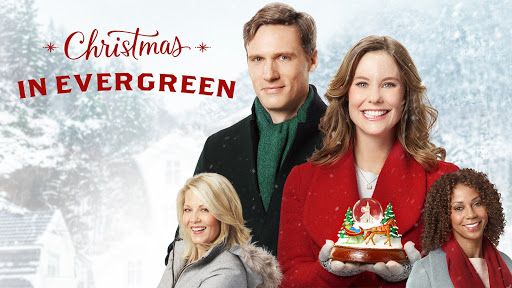 There are way too many movies airing each day for me to list them all! Luckily Hallmark has done it for us! Hop over to the Hallmark Channel's 10th Anniversary Countdown to Christmas page to see a day by day list of their Christmas Movies Lineups.
Hallmark Movies & Mysteries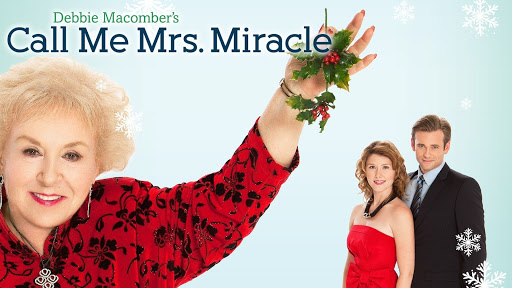 The Hallmark Movies & Mysteries Christmas movie lineups is different from the original Hallmark Channel. That means twice the Hallmark holiday movies! Hop over the the Hallmark Movie's & Mysteries Miracles of Christmas Schedule to see a day by day list of their Christmas movie lineup.
Lifetime & LMN Christmas Movie Lineups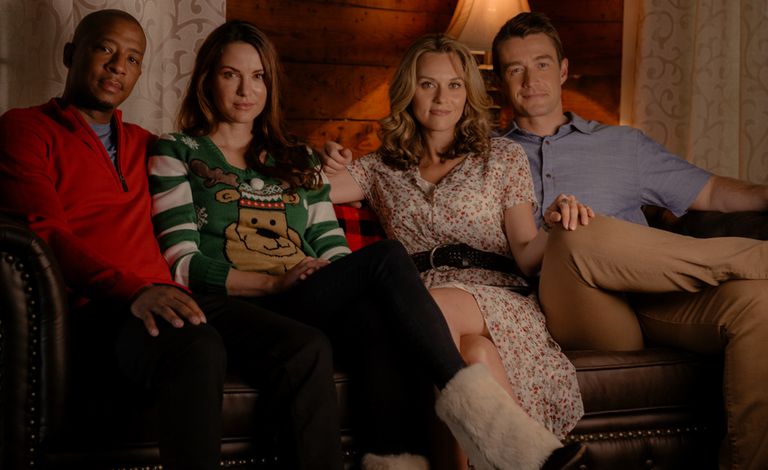 This year, Lifetime is breaking yet another record by releasing 30 all-new holiday movies, topping last year's 18. Starting October 25 (yes, conveniently the same day as Hallmark's), "It's a Wonderful Lifetime" will air yuletide movies 24/7 all the way through Christmas.
See the Full 2019 Lifetime Christmas Movie Schedule Here
Netflix
I went straight to the source this year for all the Netflix holiday goodies! There are tons of holiday movies to be had here! From Romantic Comedies to Holiday Classics, movies for littles and movies for families there is sure to be something for you to love!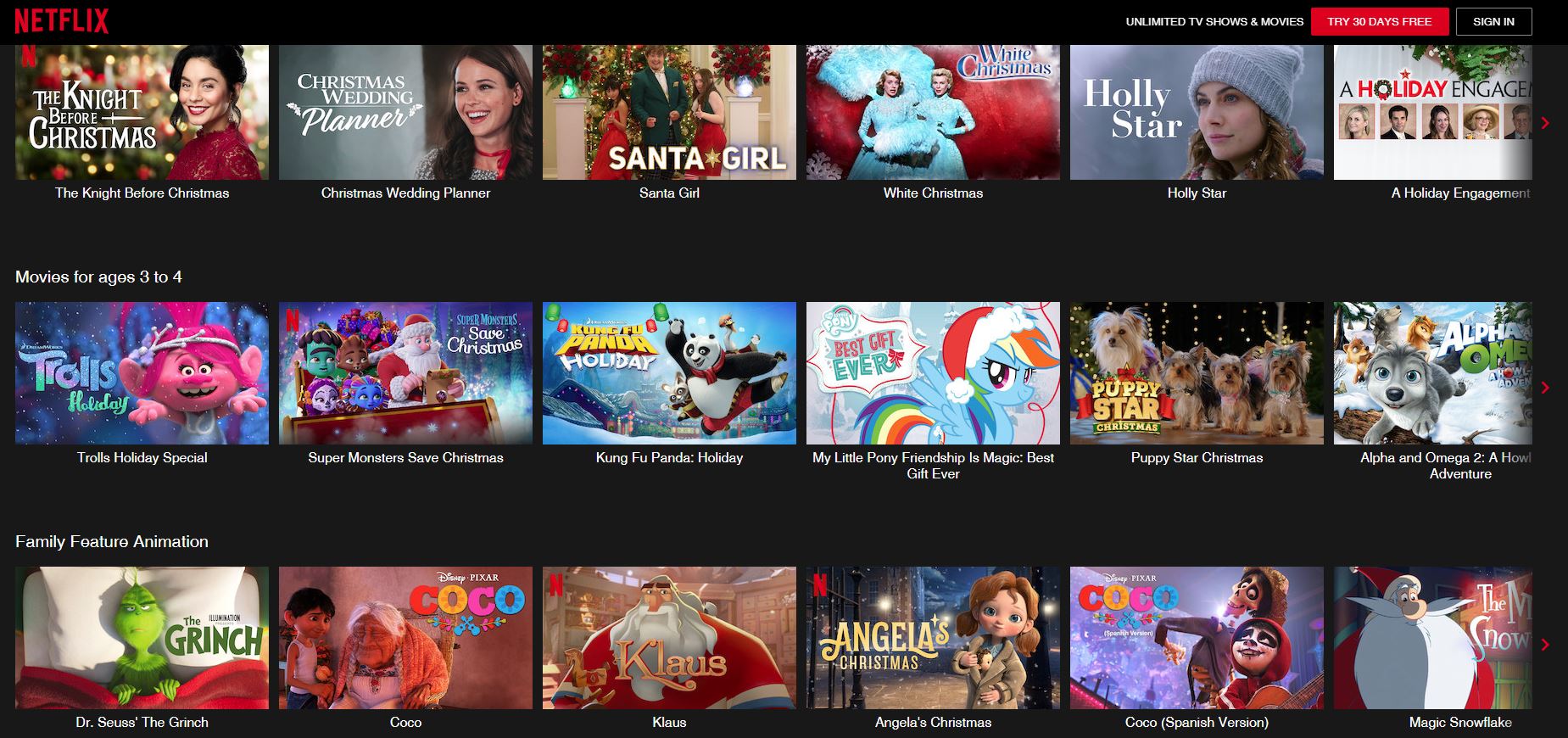 Disney+

Home Alone 1, 2, and 3
The Santa Clause 1, 2, and 3
Miracle on 34th Street (1947)
Noelle (2019) Disney Original
Snowglobe
Twas the Night
The Ultimate Christmas Present
The Mistle-Tones
12 Dates of Christmas
Beauty and the Beast Enchanted Christmas
Good Luck Charlie: It's Christmas
The Christmas Star
I'll Be Home for Christmas
Mickey's Christmas Carol
Mickey's Once Upon A Christmas
Mickey's Twice Upon a Christmas
One Magic Christmas
Olaf's Frozen Adventure
The Nightmare Before Christmas
Richie Rich's Christmas Wish
Muppets Christmas Carol
Santa Paws 2: The Santa Pups
Hopefully there are plenty of Christmas movies here in these Christmas movie lineups to keep you cozy and warm all season long!
More Christmas Fun