Since we started homeschooling our children 6 years ago, I have been on the look out for books about homeschoolers. Now I am talking about an actual fiction story, as opposed to a non-fiction resource! Well, I am happy to report that I have discovered the Wright on Time series!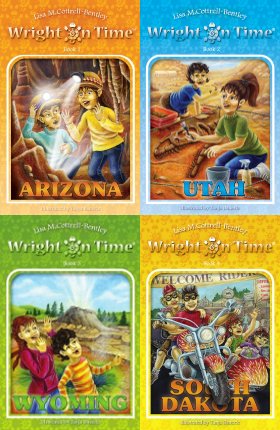 In this highly engaging series, written by homeschool mom Lisa M.Cottrell-Bentley, for homeschoolers, you will go on adventures with Nadia, Aidan, and their parents as they travel the 50 states in their family RV. Each novel explores a different state, beginning with Arizona.

To read the rest of my review and enter the giveaway, head over to Hip Homeschool Moms. The giveaway ends December 16th, 2011!!