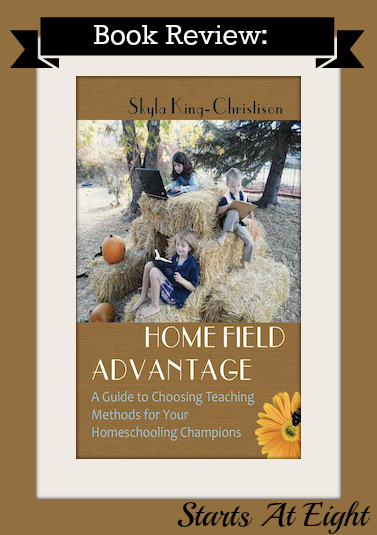 About Home Field Advantage
Home Field Advantage: A Guide to Choosing Teaching Methods for Your Homeschooling Champions taps into the heart of that yearning to be always doing better. It is the guidebook for parents passionate about making their teaching at home more balanced, creative, and adaptable.
"Homeschooling families are constantly searching for new ways to improve their teaching methods and learning activities at home" ~Skyla
As an all-in-one educational primer for the home, Home Field Advantage gives families a crash course on several popular educational frameworks, including the Montessori method, Waldorf education, Trivium, Charlotte Mason education, and unschooling. It also offers an introduction to popular learning theories, such multiple intelligences and child learning styles.
Home Field Advantage also offers step-by-step advice on designing a customized home education that draws from any number of educational frameworks and teaching methods. "Blend, blend, blend" is a central theme. Under Skyla's gentle guidance, readers are walked through how to put together a tailored education plan, from planning daily and weekly schedules and evaluating and
shopping for curricula, to seamlessly combining different educational methods and techniques into a style that works for their unique needs.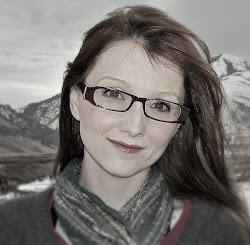 About Skyla King-Christison
Skyla has been teaching for over 10 years. She has a bachelor's degree in education and has given lectures to college students, taught in elementary, middle school, and special education classrooms in both Tennessee and Oregon. After all of that, she turned a sharp corner in her teaching career.
Choosing not to send her own kids to school, Skyla teaches her three children their full range of studies right in their own home, using the skills that she developed in both the university and classroom setting to tailor lessons to meet the distinct needs of each of her children.

When she's not teaching or lesson planning, Skyla maintains a popular blog, At Home with Momma Skyla, where parents from around the world visit to read stories from her daily life and get tips for blending the roles of teacher and parent.
There, she shares lesson ideas, discusses challenges unique to homeschooling, and answers questions from other parents in addition to musing about the goings on of daily life. She also teaches classes for groups of homeschooling children in her town, nestled in the Rocky Mountains of Northern Utah.
Home Field Advantage: A Guide to Choosing Teaching Methods for Your Homeschooling Champions is her first book. To contact Skyla for interviews, guest posts, or speaking engagements related to Home Field Advantage, e-mail editor@nightowlspress.com.
What I Thought
What I really loved about his book was Skyla's take on how to choose a method to implement in your home. It was unique because instead of just encouraging the type-A box checker (I say this because that is me) to use the method most comfortable to them, she encourages and demonstrates how using some of the principles and techniques from another method could balance out your homeschool and offer things you wouldn't normally offer. The idea of choosing something that complements, not accentuates your own personality may seem a little opposite at first, but I love how it encourages a more balanced approach while still putting the emphasis in your comfort zone, but using other methods to step outside the box now and then.  For example, I might add in some hands on Montessori inspired activities to round out my more pen and paper, curriculum based method of homeschooling.
Another thing I really appreciated about Sklya is how she took each method and used the same framework to explain each one. Starting with a visit to a home that uses that method, going through the basic principles of that method and even giving examples of activities that you can implement in your home.  She outlines both the strengths and weaknesses of each method and provides hints as to what type of child/family each method might work best for.  Her voice feels confident, and unbiased.  She seamlessly gives equal weight to all methods she presents, allow you to get a full and clear picture of what each might entail.
"Don't let serious criticism of a method make you throw the baby out with the bath water. Instead, listen to what the critics have to say and use it to make balanced choices. Keep the parts that you feel could enrich your child's life and toss out parts that don't resonate with you." ~Skyla
For all the many things I loved and learned from this book, there is one thing I found to be a little discouraging…..how happy and smooth running with no disruptions of any kind each house she visited was.  While I can understand wanting to put your best foot forward (both Skyla's as well as the families who allowed her into their homes), it made me feel bad for all the not so great moments we have.   Were I not experienced and confident in my homeschooling and mothering, I would be left to wonder where I was going so wrong and why our lives were not so sunshiny and rosy.
However, I do not feel that this takes anything away from all the amazing information Skyla provides across the wide range of educational frameworks and teaching methods that she covers.  Any new or homeschool parent will benefit from this extensive look at various methods and how you can incorporate them into your own homeschool plans.
---
Disclaimer: I want to thank Skyla King-Christison and Night Owls Press for supplying me with an e-book of this book to review as well as 3 e-books to giveaway to the readers here at Starts At Eight. While I received it free of charge in exchange for my review, my opinions are my own, and have not been influenced in any way.
---
I am so thrilled to be able to offer you all a chance to win a copy of Skyla's book, Home Field Advantage: A Guide to Choosing Teaching Methods for Your Homeschooling Champions! What's even better is that not just one but three winners will be chosen to receive the e-book format of the book! Simply enter below!