[image width="180″ height="230″ frame="simple" align="left"]http://www.startsateight.com/wp-content/uploads/2011/09/gabby-gods-little-angel.jpg[/image]
About the book:
This the first book,
Gabby, God's Little Angel
, in a delightful new series, offers a comforting message for young readers-God loves you very much and is always watching over you!
What little girl wouldn't love her very own guardian angel? Parents and children alike will be won over by this humorous tale of Gabby, a guardian angel in training who has much to learn about taking care of God's little ones. Her new assignment is to protect a young girl named Sophie, but Gabby soon realizes that watching after Sophie is a bigger challenge than she had expected! After a close call while riding her pony, Sophie learns what the Bible says about guardian angels: "He will put his angels in charge of you. They will watch over you wherever you go" (Psalm 91:11 ICB).
[image width="99″ height="150″ frame="simple" align="right"]http://www.startsateight.com/wp-content/uploads/2011/09/sm-walsh-2.jpg[/image]
About Sheila:
Sheila Walsh is the creator of the award-winning Gigi, God's Little Princess® brand which has sold over 1.5 million units. Sheila is a Bible teacher, speaker, singer, and best-selling author with more than 4 million books sold. As a featured speaker with Women of Faith®, Sheila has reached more than 3.5 million women by artistically combining honesty, vulnerability, and humor with God's Word.
Author of the best-selling memoir Honestly and the Gold Medallion nominee for The Heartache No One Sees, Sheila's most recent release The Shelter of God's Promises has also been turned into a DVD curriculum and in-depth Bible study. Sheila's first series for girls, The Gigi, God's Little Princess book and video series, won the National Retailer's Choice Award twice and is the most popular Christian brand for young girls in the United States.
Sheila co-hosted The 700 Club and her own show Heart to Heart with Sheila Walsh. She is currently completing her Master's in Theology. www.sheilawalsh.com
What I Thought:
I loved, loved, loved this book! From the beautiful illustrations to the clutsy, clumsy angel Gabby, to the message to our little ones that they are always being watched over! Gabby is this ray of sunshine (almost literally with her bright yellow hair, dress and shoes)! She struggles like any young child might, which makes her endearing to little ones and adults who have cared for a spunky, awkward child like her themselves! And who doesn't want to feel as though they are getting extra special care and attention from their own guardian angel?
I especially like how Sheila draws similarities between Gabby and the little girl Sophie, whom she is assigned to look after. It made it feel as though each angel was chosen to be best suited for the child they are assigned to care for. I think this book will be a favorite of many little girls and parents alike!
Check out what
others on this book tour/blog hop
are saying.
[sep]
Disclaimer:
I want to thank Sheila Walsh, Tommy Nelson, and Litfuse Publicity for supplying me not only with a copy of this book for me to preview, but one to give away to one of my lucky readers as well! While I received these free of charge in exchange for my review, my opinions are my own, and have not been influenced in any way.
[sep]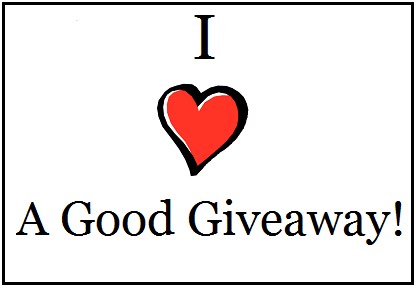 Now is YOUR chance to win a copy of this fantastic book for a little one that you love! For starters, please leave a comment below telling us what special little one you would like to bless with this book! (This is a MUST before any additional entries will be considered & offer is open to US mailing addresses only)

To earn additional entries (please leave a comment below for each separate entry you fulfill):

-like Starts at Eight via Networked Blogs (see left sidebar)
-subscribe to Starts At Eight via e-mail (see green thumb tacked E-mail post-it at upper left corner)
-Follow StartsAtEight on Twitter
-Tweet about this giveaway using @StartsAtEight and #giveaway in your tweet (leave your Twitter handle in your comment below)
-Like StartsAtEight on Facebook (leave your facebook name in your comment below)
-Like Sheila Walsh on Facebook

**Giveaway closes at 10pm EST on Friday, September 30th, 2011** Winner will be notified by 10pm EST on Monday, October 3rd, 2011.**
[sep] Sheila Walsh is excited to announce her new series for little girls and she is celebrating Gabby's arrival with a fun KINDLE Giveaway and an Angel FB party on October 4th!

Meet Gabby for yourself here. Help Sheila introduce Gabby – be sure to check out her video trailer promotion here!

In "Gabby, God's Little Angel, Gigi fans will fall in love with Gabby and learn about God's love and provision and a little about His invisible creation, the angels.

Read what people are saying here.
Enter today – Sheila and her publisher, Thomas Nelson, have put together an "Angel" prize package worth over $150.00!

One lucky winner will receive:
A brand new KINDLE with Wi-Fi
Gabby, God's Little Angel

But wait! There's more …

On October 4th join Sheila at her Author Page on FB for the Gabby, God's Little Angel Party! She will announce the winner of the KINDLE, host a chat and give away a ton of fun products from the Gigi and Gabby line! RSVP today and then be sure to stop by on October 4th at 5:00 PM PST (6 PM MST, 7 PM CST, & 8 PM EST).