This was another busy but successful week. We traveled between Greenland and Iceland with Leif Ericcson; we learned about molecules and atoms from their tiny size to the fact that they are always moving; we got free time outside, and shared in the amazing story of Winter, the dolphin with a prosthetic tail!
Monday: Ava is busy working on her Calendar Book. She started with July, and is this week completed September. She is so excited to color the letters, find out who was born during the month we are working on, add their photo, name, birth date to her paper.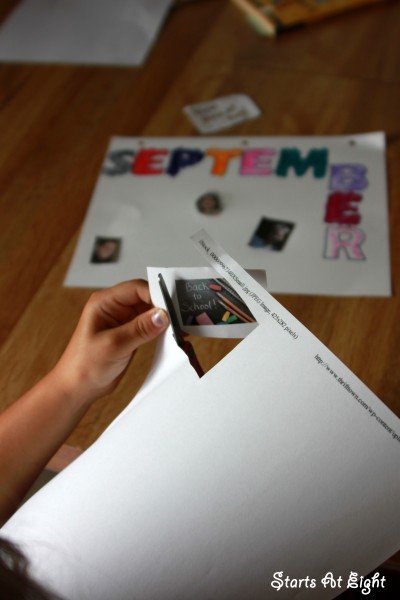 Tuesday: Since we started doing our history and science first thing each day, it is possible for me to focus more time on each one with the kids. Today we did something new. Using the Scholastic Book Explorers Read Aloud Plays we each took different parts and read through the play about Leif the Lucky, and how he came to discover Vineland. This was a favorite of Chloe and Jayden. I had not planned on another one, but I think I might just have to include as many as I can in our Explorers study. Jayden even wanted to try and get into costume (although I had not planned for that so it wasn't really an option).
Wednesday: With our new schedule I have been able to build in more free time. I am sure sometimes we will need it for work that took longer than expected, or for things that come up unexpectedly (like the dolphin unit study), but for the past two weeks it has just been fun to enjoy the last of the nice weather. Ava graduated from her little girl bike to her big girl bike this week. She was too tall for her small blue one with the baby carrier so now she has a bigger pink bike. It has both hand and coaster brakes which is good because she can use the coaster brakes for now, and learn to use hand brakes later.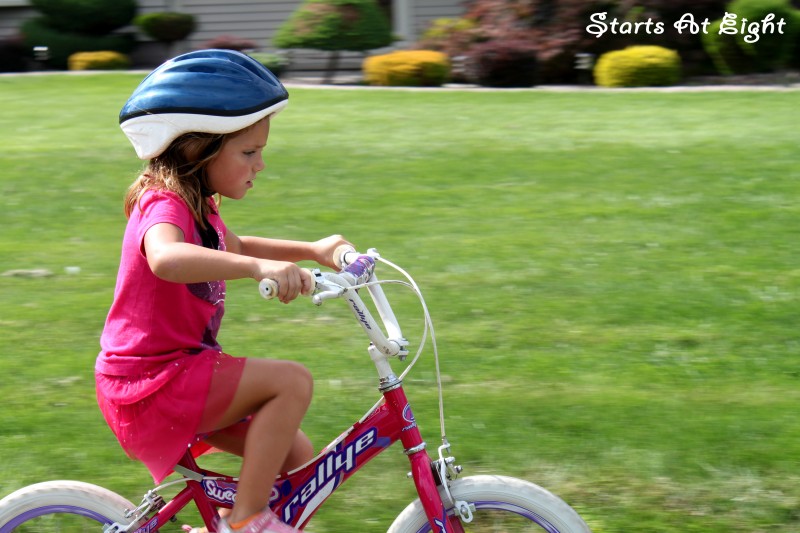 Thursday: Science is also new and exciting for us since I have made it a priority. The curriculum we are using is experiment oriented and the kids told me today how much they are enjoying it. Our first experiment this week involved me putting different extracts into balloons and having the kids try to figure out what they were. It was to demonstrate that the sent atoms were smaller than that of the balloons atoms so the smell could move it's way out.
The second experiment was to demonstrate diffusion and how atoms/molecules move all on their own. We also learned that the warmer the temperature, the fast they move.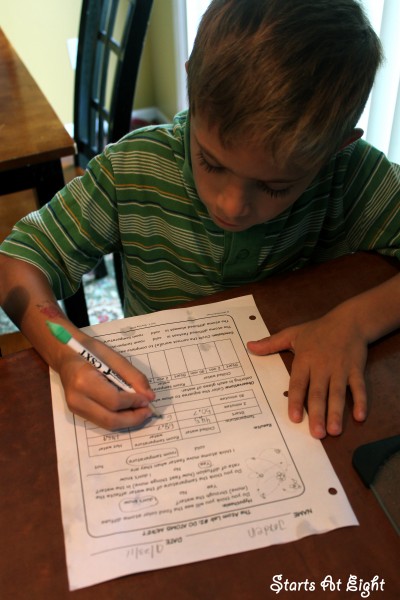 While the older two are busy with their studies, Ava has been diligently working at her things. When she is finished she finds things like computer games, puzzles, paints, Legos etc. to play with. This week she has been big into the talking United States puzzle.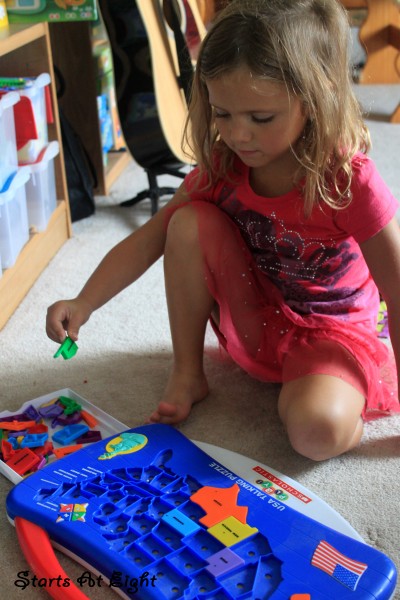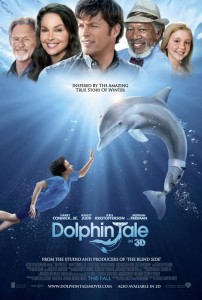 Friday: We went to opening day of the movie Dolphin Tale
. The kids, especially Chloe, have been looking forward to this movie coming out. We so rarely head out to the movies, but I decided this was worth seeing.
There has been so much hype about it throughout the homeschool community that I was worried it might disappoint. There was no need to worry! I can't say enough about how charismatic the children were in the movie. Then add in how interesting dolphins are, and the awe inspiring story of Winter, and you have a MUST SEE movie!
Since we just saw the movie, we will be doing a brief unit study on dolphins over the next, or two depending on how interested the kids stay and how long it takes us.
Dolphin Tale Resources:
1. Dolphin lapbook from homeschoolshare.com
2. Winter's Tail Lesson Plans & Resources from Scholastic
3. Free Dolphin Tale curriculum from Homeschool Movie Club
4. Clearwater Marine Aquarium – The Official Home of Winter
5. Her very own website Winter's Tail for fun games, photos, and more!
---