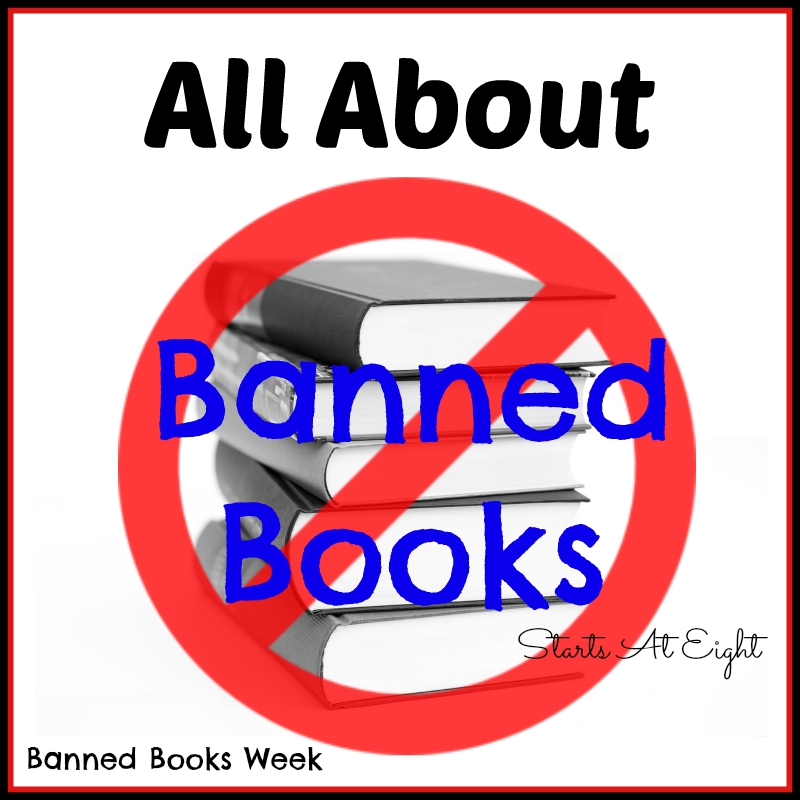 Did you know there was such a thing as Banned Books Week?  Banned Books Week was launched in 1982 in response to a sudden surge in the number of challenges to books in schools, bookstores and libraries. It celebrates the freedom to read by encouraging read-outs, displays, and community activities that raise awareness of the ongoing threat of censorship.
More than 11,300 books have been challenged since 1982 according to the American Library Association. There were 311 challenges reported to the Office of Intellectual Freedom in 2014, and many more go unreported.
The American Library Association compiles lists of challenged books in order to inform the public about censorship efforts that affect libraries and schools. The ALA condemns censorship and works to ensure free access to information.
What Are Banned Books?
Banning books is a is the removal of those materials that a person or group deem inappropriate. These people start challenges in an attempt to remove material from the curriculum, book store or library, there by restricting the access of others.  Due to the commitment of people in the community like  librarians, teachers, parents, students and other concerned citizens, most challenges are unsuccessful and most materials are retained in the school curriculum, books store, or library collection.
Banned Books Week 2015
According to the event's national planning committee, Young Adult books will be the focus of Banned Books Week 2015. It will run from September 27 through October 3, 2015, and will be observed in libraries, schools, bookstores and other community settings across the nation and the world.
Hop over to Hip Homeschool Moms to check out some classically banned books as well as some of the most banned books of 2014 and get a FREE Banned Books Activity Sheet!
How many of them have you read?