This will be our last year of middle school with our second child. Our 8th Grade Homeschool Curriculum for him looks slightly different than it did for our oldest when she was in 8th grade.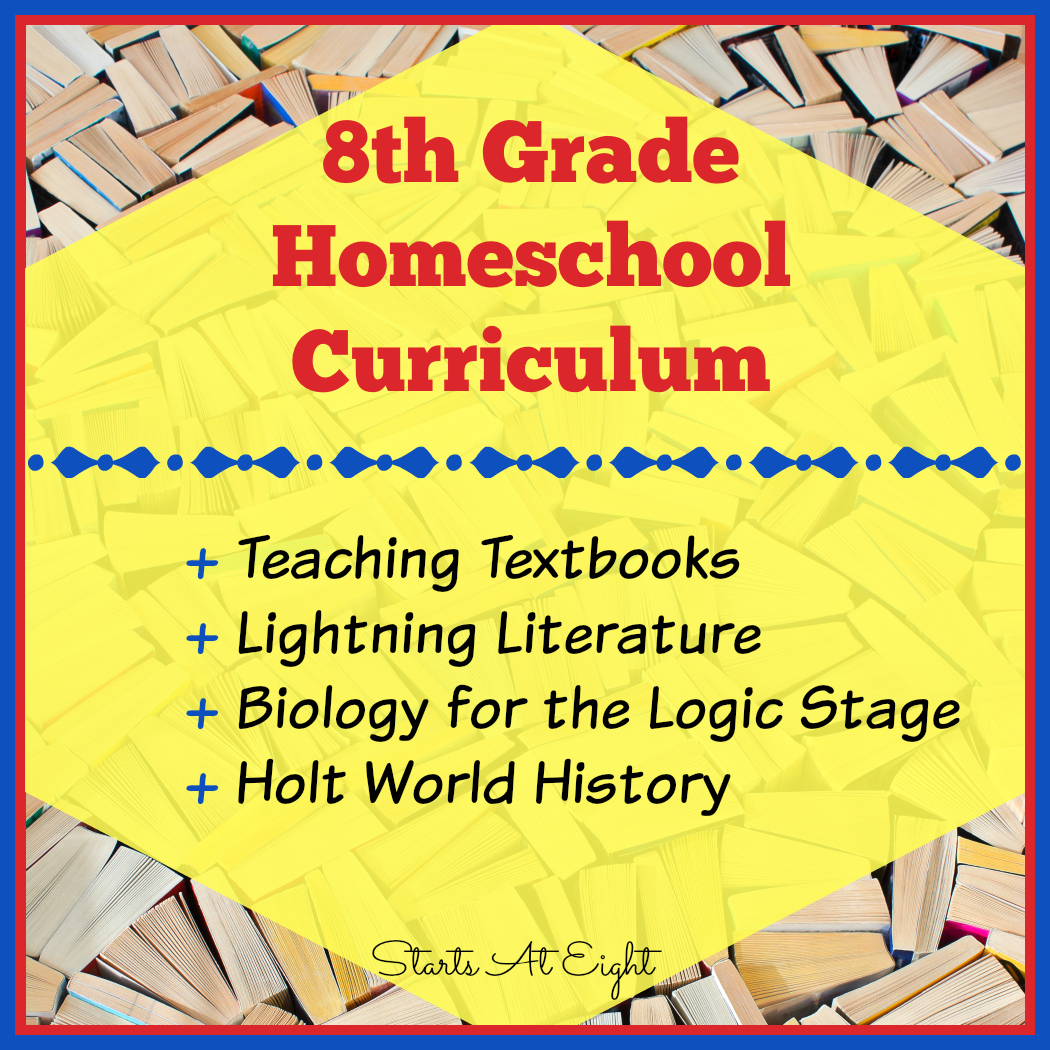 This is our son Jayden's second and final year of middle school. According to the NYS Homeschool Regulations there are certain things that need to be covered between these two years. Be sure to check out what we covered for his 7th Grade Homeschool Year.
8th Grade Homeschool Curriculum
English/Language Arts
I didn't feel Jayden was ready for a more in-depth reading/comprehension/writing program last year so we focused on his vocabulary and writing skills. This year we are going to dive into Lightning Literature & Composition. It is one I used with my oldest from 7th-10th grade.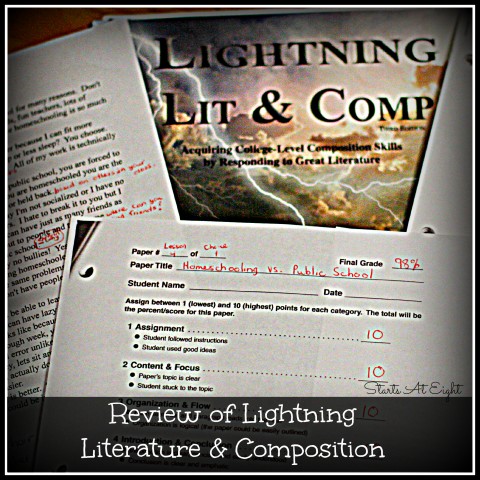 Mathematics
Some things have definitely NOT changed around here! When the kids were younger I loved Singapore Math and used it for all three of them. As they get older I am still using Teaching Textbooks for math.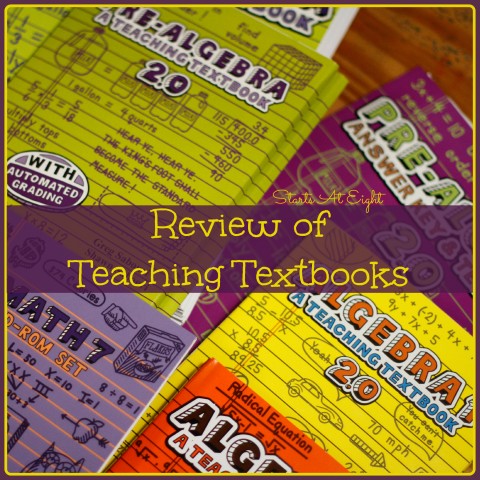 This year Jayden will begin Algebra with Teaching Textbooks Algebra I. (Well, not really begin because he took pre-Algebr with Mr. D last year. While he really did like Mr. D, we chose not to enroll with him at this point because we own TT already, we know that it works for us, and I am trying to keep our curriculum spending to a minimum.)
History/Geography
As I am trying to keep our curriculum budget low this year, and thus was thrilled to find FREE Homeschool Middle School History Resources.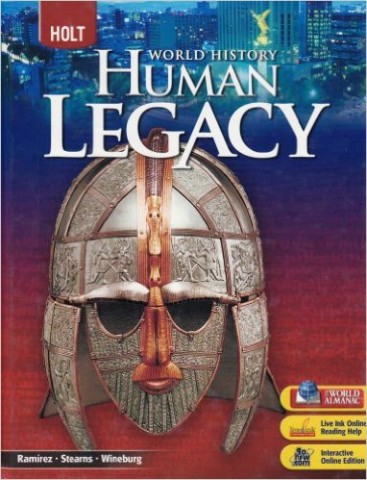 I chose the Holt World History: Human Legacy. What is great about this is that you can download the textbook chapters and either read them on your computer or e-reader device, or print them. We printed them at home and then had them spiral bound at Staples. I think it would have been better to use the text in an e-reader and just print the study guide though.
Science
Instead of doing just the human body like I did with our oldest in 8th grade, I decided to look for a full middle school biology course instead. I narrowed my choice down to secular curriculum, and then got down to two that I really felt were neck and neck.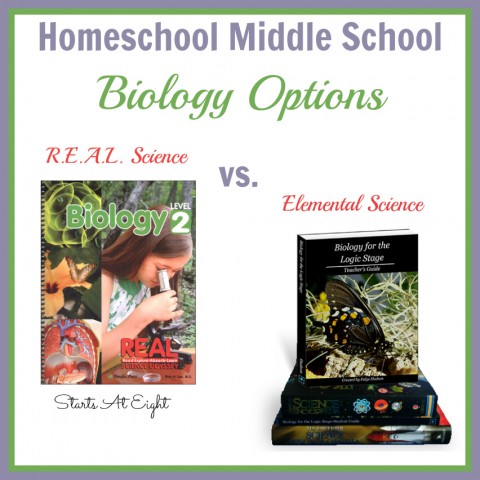 I ended up choosing Elemental Science's Biology for the Logic Stage because I liked the more notebook style feel.
Music/Art
Music
Jayden is continuing on with piano lessons from home using a combination of resources.
Mixed Media Workshops for Art
Alisha has put out these workshops for each season of the year. Each workshop consists of 20 projects with details tutorials to complete them. What is really great is that one price gets you lifetime access to the season you choose.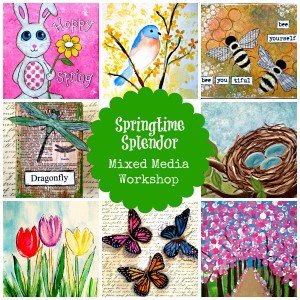 While we have used many of the projects from the above classes, Jayden and his younger sister (5th grade) will be taking Alisha's Mixing with the Masters: A New Twist on the Old Masterpieces (coming August 1st). This mixed media workshop is the first of several volumes that will be released over the course of this year and the next.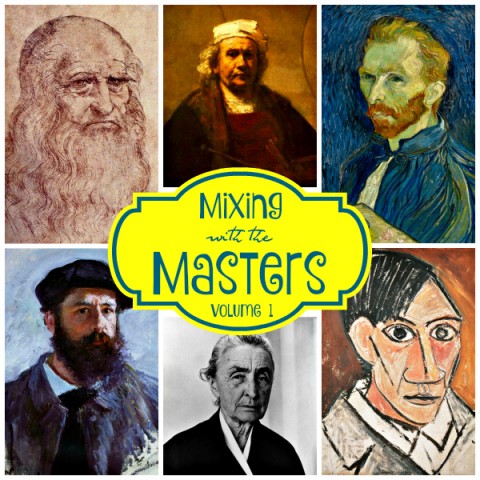 In each volume 6 different master artists are studied (released over a 6-week period). While this is designed over 6 weeks we always stretch it out over much longer periods because we do not devote as much time to art as we do to other subjects.
This Volume One includes:
* Da Vinci
* Rembrandt
* Monet
* Van Gogh
* Picasso
* O'Keeffe
In these courses the artists' lives, art styles, techniques, mediums, and genres will all be discussed. Then he'll make all these things all come alive by recreating three of each artist's masterpieces while giving them his own mixed media twist!
All Our Homeschool Curriculum Choices
Interested in a different grade level? You can see all our past homeschool curriculum choices here: