Geography can feel dry and boring, but there are actually many fun ways to learn geography! One of the ways is with this World Geography Scavenger Hunt that I came up with to help make it more fun for my kids.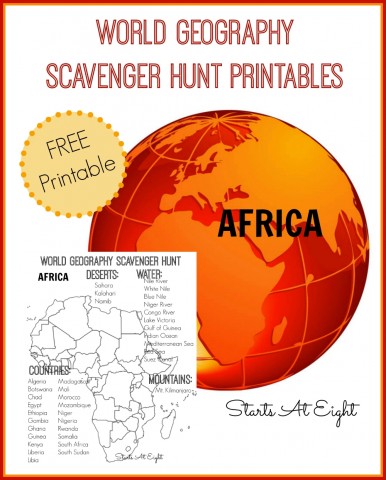 This Africa printable is the third in my series of World Geography Scavenger Hunt printables. The other four World Geography Scavenger Hunt printables are South America, and North & Central America, Africa, Asia, and Europe.
Africa Facts
The African continent has the second largest population in the world at approximately 1 billion people.
Africa is the hottest continent on earth.
The longest river in the world, the Nile (4,132 miles), is located in Africa.
Africa has the world's largest desert, the Sahara, which is almost the size of the United States.
Mount Kilimanjaro is the highest mountain on the continent. It towers over 19,300 feet, which is so tall that glaciers can be found at its summit even though the mountain is near the equator.
Madagascar is the largest island in Africa and the fourth largest island in the world. It is in the Indian Ocean off the East coast of Africa.
Africa is the land of the largest animals. Home to the fastest land animal in the world, the cheetah; the world's largest land animal, the African elephant; the world's tallest animal, the giraffe; the world's largest primate, the gorilla; and the world's largest reptile, the Nile crocodile.
World Geography Scavenger Hunt – Africa
Get out your wall map or atlas and get ready for some fun! Need some suggestions for map/atlas resources? Check out this Geography Resources article.
If you want to do this on an individual basis as more of a mapping exercise, consider purchasing Wonder Maps from Bright Ideas Press. It is a mapping software that includes political, physical, and historical maps. It allows you to select what features you want to show on the map and then print out as many copies as you need.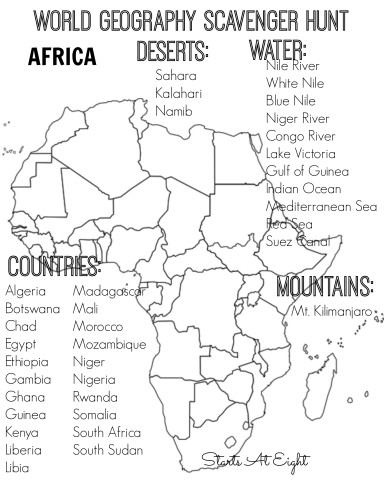 Download World Geography Scavenger Hunt Printable: Africa
World Geography Scavenger Hunt Printables
Print and use all the World Geography Scavenger Hunt printables! I will link the rest of the series here as I create them!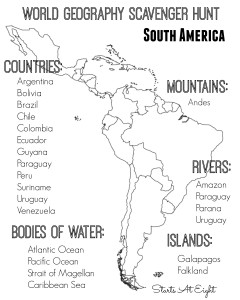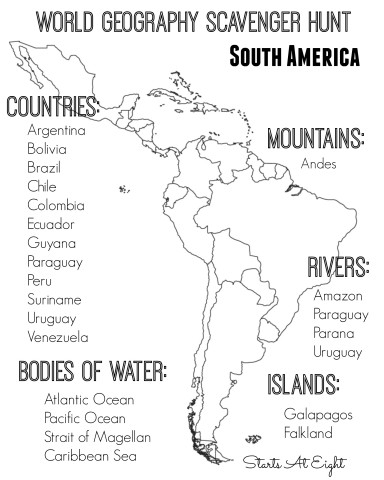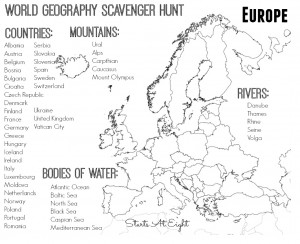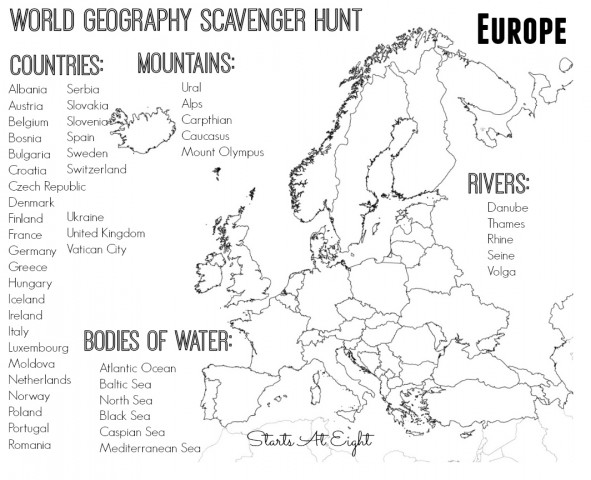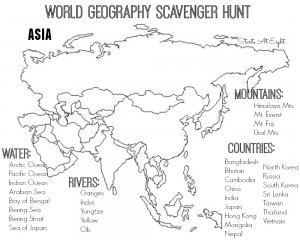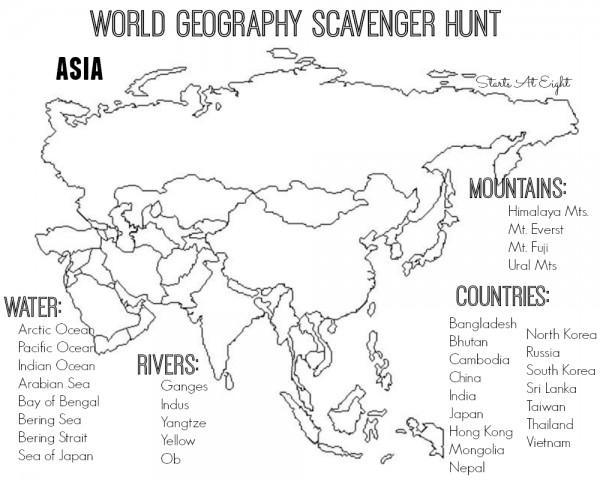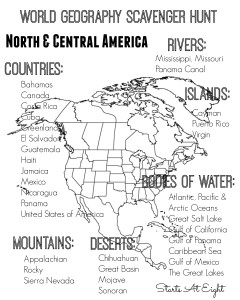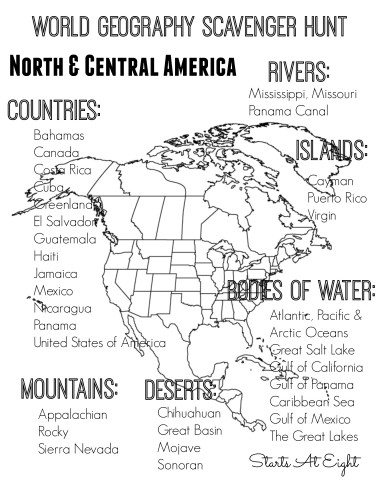 More Geography: