This is Jayden's first year of tackle football.  He has been playing flag for 3 years and is finally old enough to don pads and start hitting!  There's a catch though.  The league and division he will be playing in has a max weight limit of 105lbs……he weighs 52lbs, when wet!  People have been asking me if I am worried about that.  Truth is, I am not.  He is bound to get hurt, but he loves the game and loves the contact, so I am all for it!
The day we picked up his pads he just had to get them on!
The teams first official scrimmage. He is #54. One little guy vs. two much bigger opponents!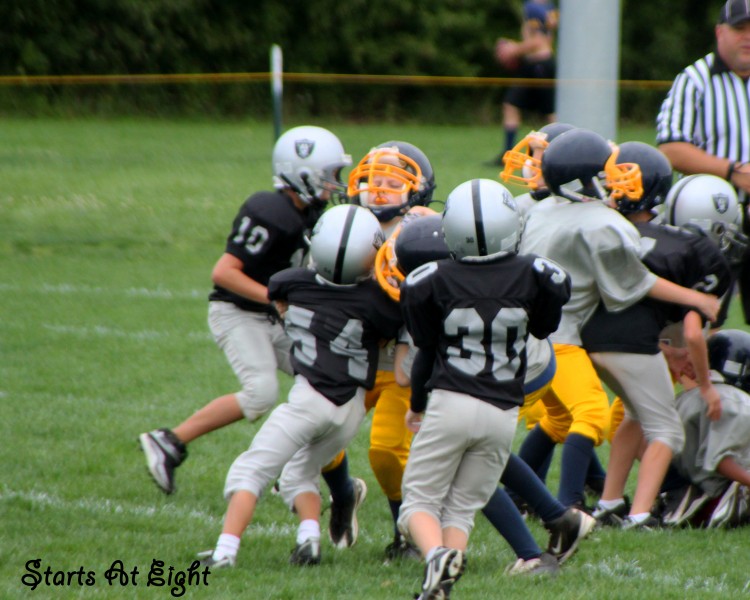 What he lacks in size, he makes up for in heart!