On their trip to the Kennedy Space Center this week, my husband and children learned a whole lot. There are just two points I want to make:
1. NASA stands for National Aeronautics & Space Administration
2. The building in this photo at Kennedy is BEYOND large. Just one star spans 6 feet across and one stripe 8 feet across.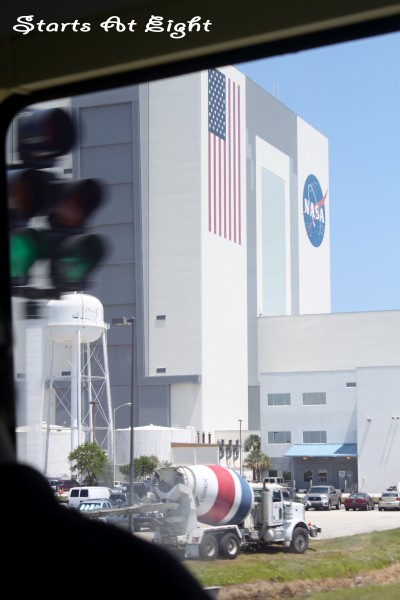 Linking up to Mama to 4 Blessings, Shining 2 Save, 3 Princes and a Princess 2, Goober Grape and Monkey Man, Mom Caboodle